THIRTEEN and PBS offer regular, in-depth reporting on the coronavirus to help everyone understand the disease and emergency response measures, and the behaviors that are best for your – and others' – health, as areas reopen. Here is the latest from infectious disease doctors, medical professionals, officials and journalists who cover coronavirus news. This page will be updated as reporting continues.
Recent COVID News and Numbers
Click for Hotlines and Information Sources
As of September 14, the MTA will issue a $50 fine to subway and bus riders who refuse to wear a mask even after being asked to, and offered a mask.
We're offering updates via email or mobile on the coronavirus now through the duration of the pandemic. Sign up for email alerts here, or text UPDATES to 30644 for mobile notifications.
MetroFocus Interviews
MetroFocus airs weeknights at 6pm (see schedule for late-night and weekends) and livestreams; listen weeknights on 88.3 WLIW-FM at 11pm.
PBS NewsHour Reports
PBS NewsHour is broadcast weeknights at 7 p.m. and weekends at 6 p.m. and streams live. Listen to half-hour broadcasts on 88.3 WLIW-FM weeknights at 6 p.m.
September 17: Should Drug Companies Profit from Coronavirus Vaccine?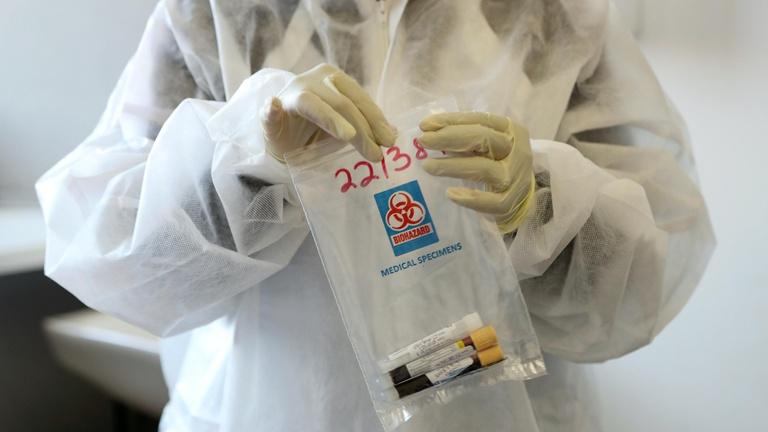 COVID-19 vaccine development continues to be the subject of political jostling, with President Trump contradicting top U.S. health officials regarding timeline and efficacy. The Centers for Disease Control and Prevention say they expect to distribute vaccines publicly at no cost to the patient. But what will the government pay, and how much could drug companies profit?
September 16: The Painful Process of Photographing NYC's COVID-19 Crisis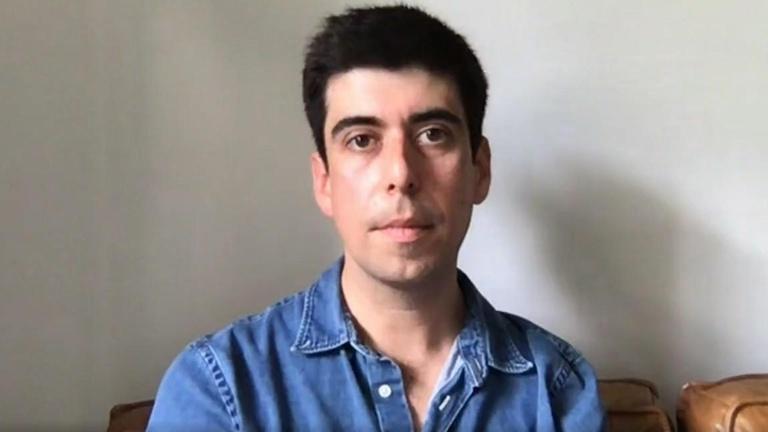 How do you picture a pandemic? Photographer Philip Montgomery documented New York City funeral homes and health care workers on the front lines of the coronavirus crisis this past March. His images appeared in the New York Times Magazine, capturing the stark divide between "before COVID" and after. Montgomery shares his Brief But Spectacular take on covering the pandemic.
September 15: The Hopes, Fears and Reality as Schools Open Worldwide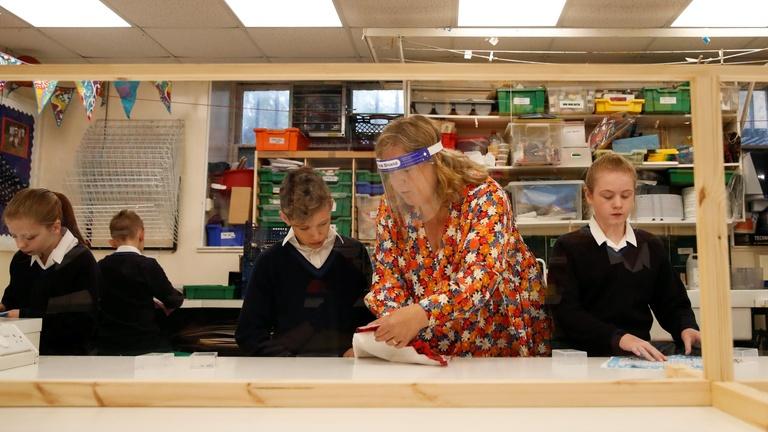 After months of distance learning, students around the world are returning to the classroom — even though many countries are bracing themselves for a second wave of coronavirus infections. What does the pandemic mean for children, parents and teachers this academic year?
September 12: How Has COVID-19 Impacted Tennis?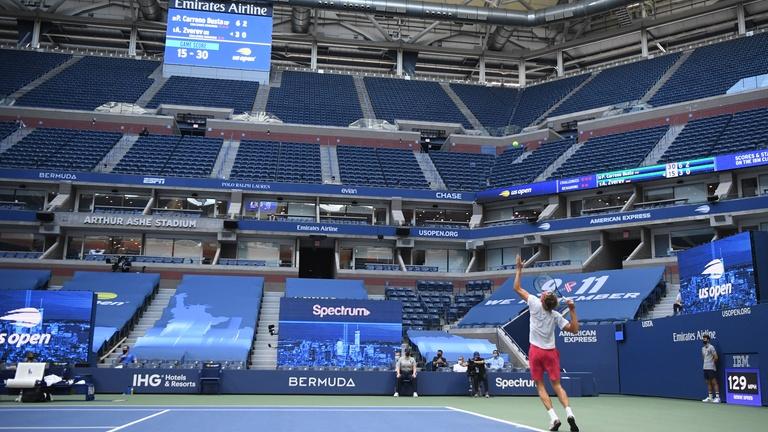 Every year, hundreds of thousands of spectators attend the U.S. Open at the Billy Jean King National Tennis Center in Flushing, Queens. But like other sports, the men's and women's finals this weekend are being played without an audience. Michael Dawse, CEO of U.S. Tennis Association joins Hari Sreenivasan to discuss how the pandemic has hit the sport.
Amanpour and Company
Amanpour and Company airs Monday – Friday at 11 p.m.; repeats at 4 p.m. Watch broadcast or livestream.
September 15: Melinda Gates: COVID Has Set Back Global Development Goals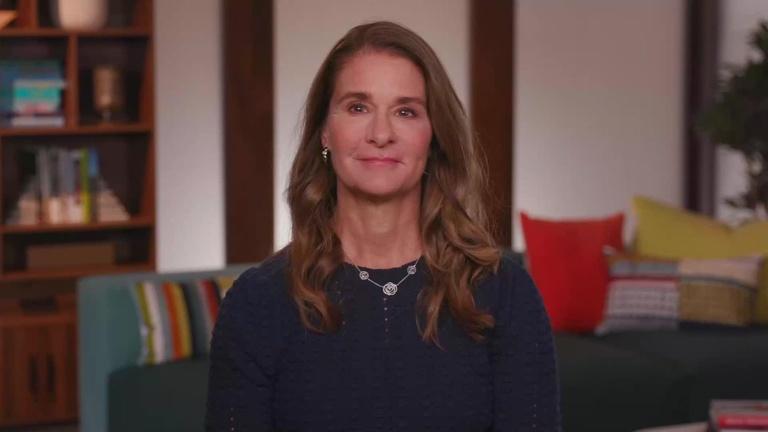 In a normal year, the United Nations would be celebrating progress toward its development goals in the realms of poverty, hunger, education, and gender equity. But there is no progress to show this year due to COVID-19. In response, Melinda Gates is sounding the alarm on what the Gates Foundation calls "mutually exacerbating catastrophes" that are unfolding before our eyes.
September 14: Are We Facing a Generational Wipeout of Working Mothers?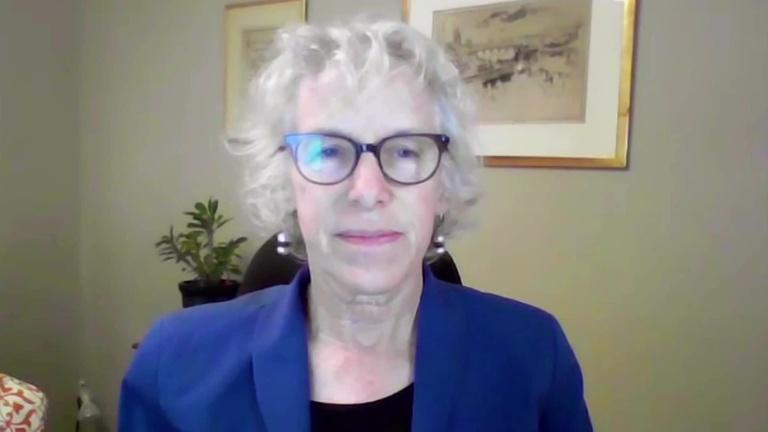 Covid lockdowns forced working parents to find a way to reconcile their jobs with running a household and home-schooling. And who is doing the lion's share? Working moms, says Joan C. Williams. She is the founding director of the Center for WorkLife Law at the University of California, and she tells Michel Martin about the tough choices working moms are often forced to make.
NJTV News
NJTV News airs weekdays at 5:30 p.m. on THIRTEEN. See the NJTV News Coronavirus hub for coverage of the disease and its impact on New Jersey.
September 17: The Impact of COVID-19 on the State's Agricultural Industry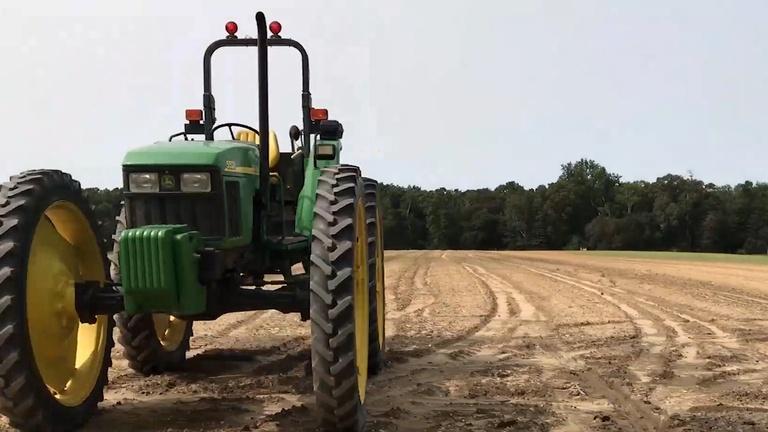 Those that sold to supermarkets fared better than those that relied on restaurants and schools.
September 16: Big Ten Reverses Decision, Will Allow College Game Play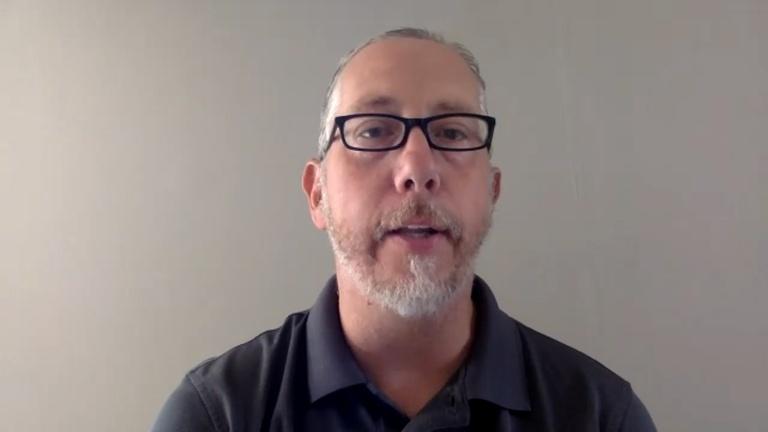 Big Ten schools backtracked on the decision to postpone the 2020 season due to coronavirus concerns. Kickoff is set for Oct. 24.
September 15: New Law Will Help Essential Workers Who Get Sick with COVID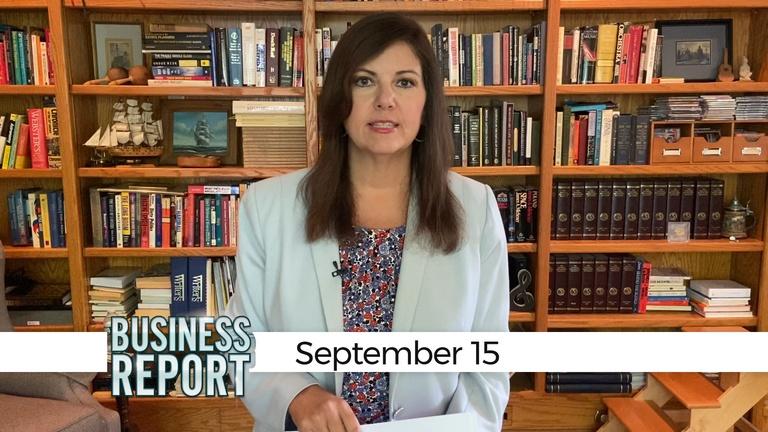 Essential workers in New Jersey who get infected with the coronavirus will now have an easier time qualifying for workers' compensation. Gov. Phil Murphy has signed into law a bill that would allow those workers to receive the benefit without having to prove they got sick while on the job. The bill's sponsors say essential workers should have access to financial safeguards and quality medical care. Business groups argue the new law would place another financial burden on companies that are struggling to recover.
September 15: Up to 40,000 NJ Unemployment Claims Still Backlogged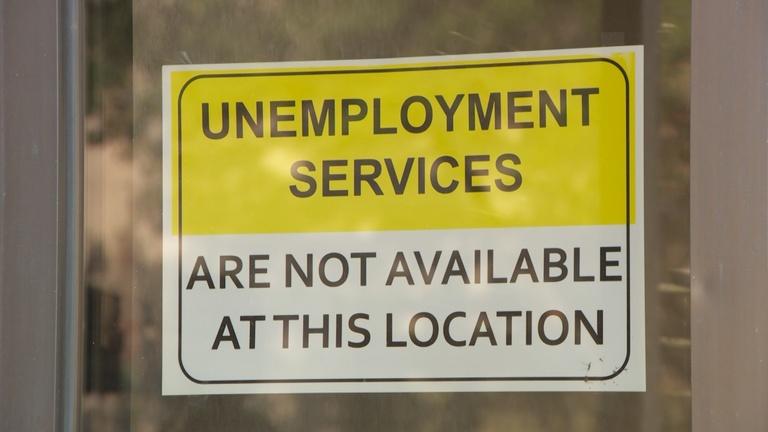 New Jersey's still dealing with backlogged unemployment claims, 30-40,000 of them, according to the state labor commissioner. He blames the problem on the sheer scale of the coronavirus pandemic, driven recession, complicated by stringent federal red tape that gums up claims with "arbitrary" requirements.
September 14: Undocumented Immigrants Rally for Pandemic Relief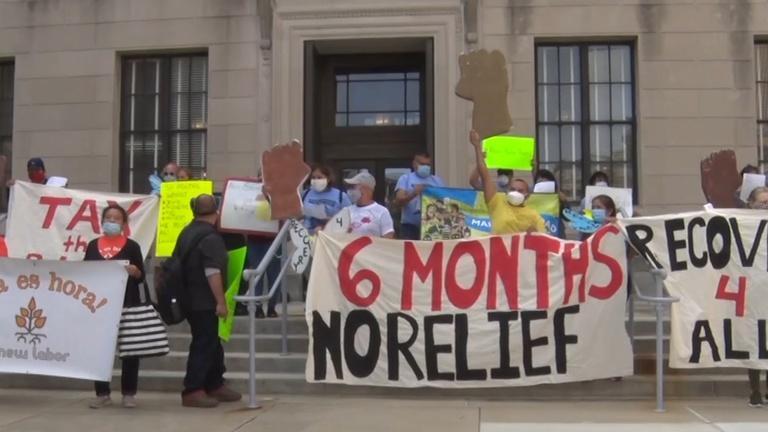 A new report shows that a majority of undocumented immigrants are suffering financially during the pandemic, yet they're getting no government assistance.
GZERO World with Ian Bremmer
Ian Bremmer, a renowned political scientist, entrepreneur and bestselling author, shares his perspective on recent global events and interviews the world leaders, experts and newsmakers. Watch Saturdays at 6:30 p.m. or stream now.
Saturday, September 19: Why We Still Need the United Nations
With climate change becoming a reality and a pandemic ravaging much of the world, the work of the United Nations might be as important today, and as unpopular, as any time in its history. This week: an interview with its Secretary-General, António Guterres.
September 12: College in the COVID Age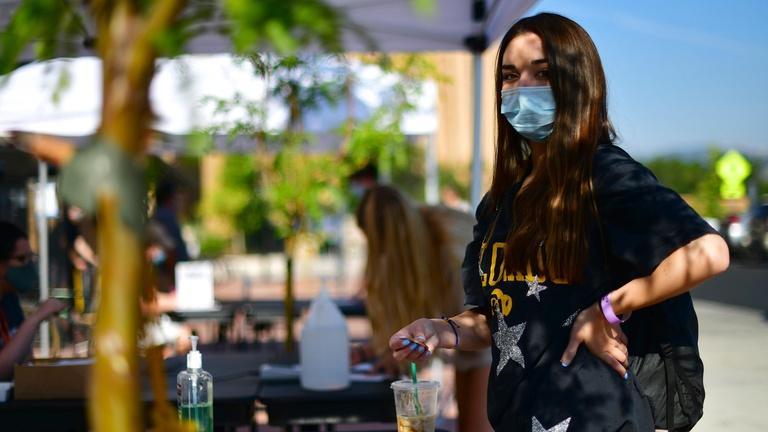 From UNC to Notre Dame, many universities have already tried to open in person this fall, only to close days later due to Covid outbreaks. How will higher education actually work during a pandemic? Stanford University's president responds.
Hotlines and Information
Stay-in-the-know about what's on-air and online at THIRTEEN. Sign-up for free weekly eNewsletters, including on coronavirus reports.
Government Sites and Resources
Centers for Disease Control and Prevention (CDC)
The CDC's Coronavirus Disease 2019 (COVID-19) page includes links to national case reporting, symptom information, advisories by health condition and occupation, and more.
New York City
For text updates from New York City, text COVID to 692-692. You will receive regular SMS texts with helpful behavior tips and news related to the coronavirus. Text COVIDESP to 692-692 for updates in Spanish.
NYC's official COVID-19 site with information on testing, resources for New Yorkers (including rent and housing and more) and business, and announcements: www.nyc.gov/coronavirus.
NYC Workplace Laws and Protections
Employers and employees can visit nyc.gov/workers or call 311 (212-NEW-YORK outside NYC) for labor law information and more.
New York City Public Schools and Learning
Create a NYC Schools Account to sign up for Department of Education notifications and track your child's education.
The return to school 2020-21 plan of the NYC Department of Education is here.
New York State
NY State Hotline: 888-364-3065
For all New York State updates, and announcements from Governor Andrew Cuomo, see the state COVID site.
The New York State Department of Health posts a daily COVID 19 case tally by county.
New Jersey
NJ State Hotline: 1-800-962-1253
Text NJCOVID to 898-211 to receive text updates.
The official State of New Jersey coronavirus hubis covid19.nj.gov.
Media and Independent Sources
NJTV News and NJ Spotlight provide daily reporting on the coronavirus in New Jersey, as well as newsletters.
Covid19.NYC is an independent website offering public health information to New Yorkers, aimed at centralizing and aggregating info from a range of medical authorities. All information is sourced from WHO, CDC, NYS Department of Health and NYC Department of Health websites and guidelines.
Remote Learning Resources from WNET Education
To better serve families during the COVID-19 pandemic, The WNET Group offers At Home Learning educational programming.
WLIW21 is the home of a weekday broadcast block starting at 9 a.m. Grades 3K-Grade 2 are served by Let's Learn, NYC!, followed by a NJTV Learning Live lesson for 3rd graders at 10 a.m. and one for 4th graders at 11 a.m. Learn more about the broadcast lineup on WLIW21.
Help keep students learning at home with tools for parents and educators on WNET's Education site. All resources are free and standards-aligned.