THIRTEEN and PBS offer regular, in-depth reporting on the coronavirus to help everyone understand the disease and emergency response measures, and the behaviors that are best for your – and others' – health. Here is the latest from infectious disease doctors, medical professionals, officials and journalists who cover coronavirus news. This page will be updated as reporting continues.
Recent COVID News and Numbers
Click for Hotlines and Information Sources
Governor Andrew M. Cuomo announced on October 5 that he will not agree to shut down non-essential businesses in New York City that reside within ZIP codes that are hot spots for COVID-19 infections. Public and private schools in the following nine New York City areas will temporarily close, not because of COVID-19 infections within them, but because they are located in hot spot neighborhoods:
Borough Park (11219)
Gravesend/Homecrest (11223)
Midwood (11230)
Bensonhurst/Mapleton (11204)
Flatlands/Midwood (11210)
Edgemere/Far Rockaway (11691)
Gerritsen Beach/Homecrest/Sheepshead Bay (11229)
Kew Gardens Hills/Pomonok (11367)
Key Gardens (11415)
We're offering updates via email or mobile on the coronavirus now through the duration of the pandemic. Sign up for email alerts here, or text UPDATES to 30644 for mobile notifications.
MetroFocus Interviews
MetroFocus airs weeknights at 6pm (see schedule for late-night and weekends) and livestreams; listen weeknights on 88.3 WLIW-FM at 11pm.
October 7: New Jersey's Financial Future in Focus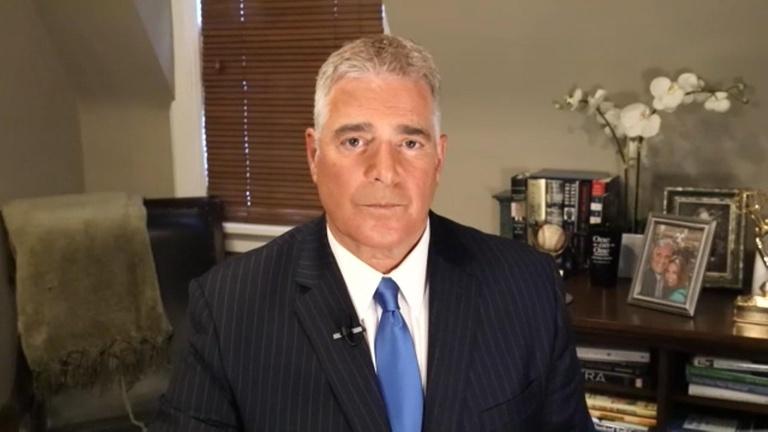 One-on-One with Steve Adubato host Steve Adubato examines the state of New Jersey's financial future, as so many Americans across the nation struggle to recover from the impact the pandemic has had on their financial well-being.
October 6: COVID, The President and a 2nd Wave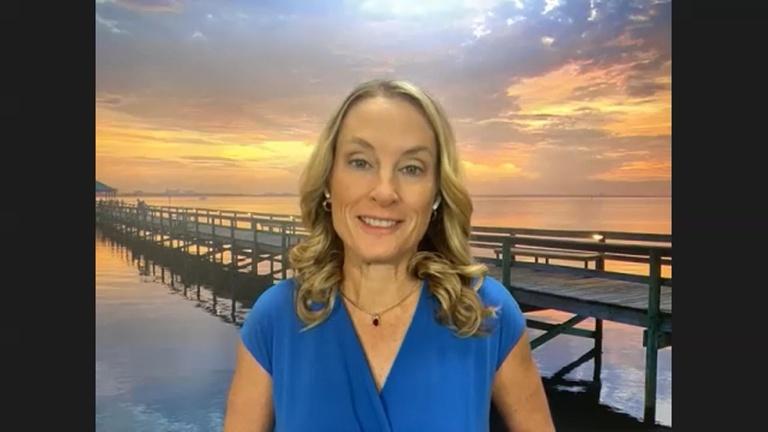 President Trump's revelation that he tested positive for COVID has upended the 2020 race and put the national spotlight on his health. What did his medical care indicate about the nature and severity of his illness? What does the fact that the President of the United States can contract this virus say about its virulence? Viral pandemic threats expert Dr. Dena Grayson answers your questions.
PBS NewsHour Reports
PBS NewsHour is broadcast weeknights at 7 p.m. and weekends at 6 p.m. and streams live. Listen to half-hour broadcasts on 88.3 WLIW-FM weeknights at 6 p.m.
October 8: Why Fauci Says the Pandemic 'Didn't Have to Be This Bad'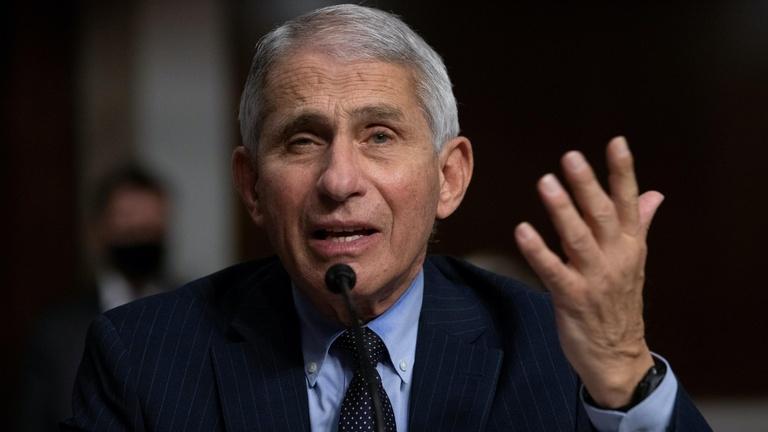 Cases of COVID-19 are continuing to climb in many parts of the country — including in Washington, D.C., where President Trump's infection and those of numerous White House insiders have been a source of serious concern recently. Dr. Anthony Fauci, director of the National Institute of Allergy and Infectious Diseases at NIH, joins Judy Woodruff to discuss the latest on the pandemic.
October 7: Where Trump, Democrats Stand on Additional Pandemic Relief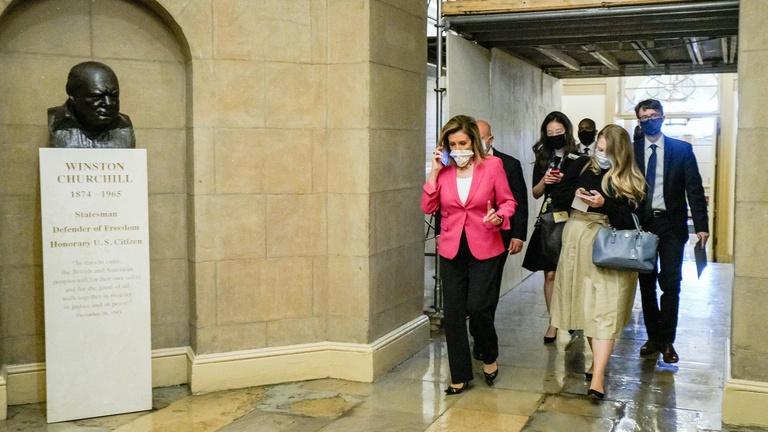 Vice President Mike Pence and Sen. Kamala Harris are preparing for the campaign's only vice presidential debate Wednesday. The face-off comes as the Trump White House has evolved into a COVID-19 hot spot — and as the president has reversed course on negotiations over additional pandemic aid legislation. Yamiche Alcindor reports and joins Lisa Desjardins and Judy Woodruff to discuss.
October 6: America's Hunger Crisis Grows More Severe Amid Pandemic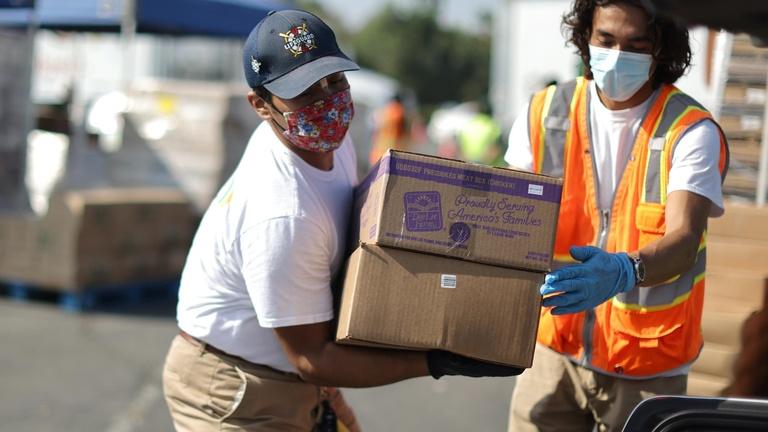 President Trump's decision Tuesday to break off talks on a coronavirus relief bill affects millions of Americans who are finding it difficult to afford their basic needs. Nearly half of the 22 million jobs lost during the pandemic have yet to be recovered. Hunger, food insecurity and need remain constants as a result. Stephanie Sy reports and talks to Michael Ledger, CEO of Feeding the Gulf Coast.
October 6: How to Combat a Dangerous "Infodemic" About COVID-19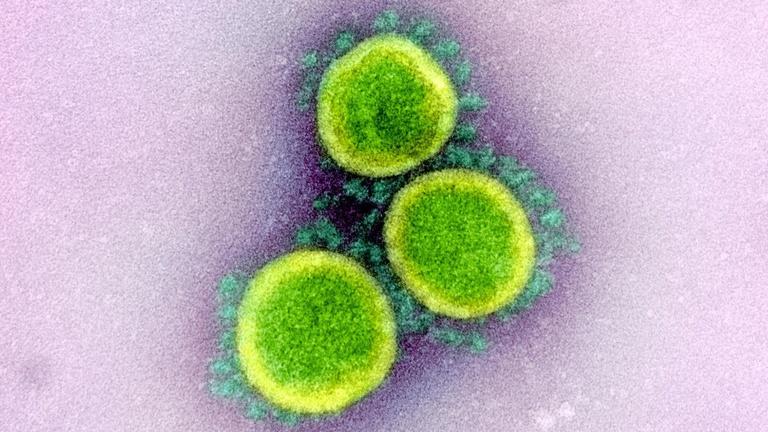 The United States' experience with the coronavirus pandemic has been marked by misinformation and disagreement. What do we know for sure about the risks of COVID-19 — and where incorrect information is originating? Former CDC director Tom Frieden of Resolve to Save Lives and Graham Brookie, director of the Atlantic Council's digital forensic research lab, join Judy Woodruff to discuss.
October 5: How Are White House Staffers Reacting to Trump's Diagnosis?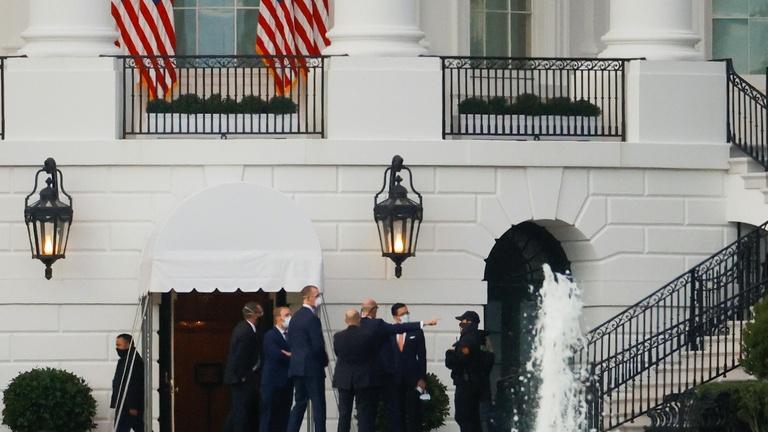 After three nights at Walter Reed National Military Medical Center, President Trump is preparing to return to the White House. His release comes after several days of inconsistent updates from the medical team caring for him, as well as news that he was given a steroid treatment usually reserved for severe cases of COVID-19. What happens now? Yamiche Alcindor joins Judy Woodruff to discuss.
October 5: News Wrap: NYC Schools in Coronavirus Hot Spots to Close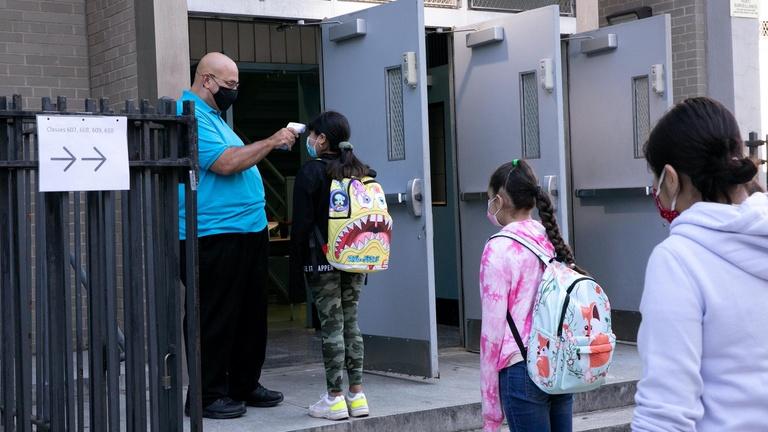 In our news wrap Monday, some New York City schools will close Tuesday in areas where COVID-19 infections are on the rise. Gov. Andrew Cuomo issued an order affecting 100 public and 200 private schools, citing a lack of testing data. Also, a single fire north of San Francisco has charred 1 million acres, making it the state's largest ever. Some two dozen blazes are still burning.
October 4: Unanswered Questions Remain Over Trump's Health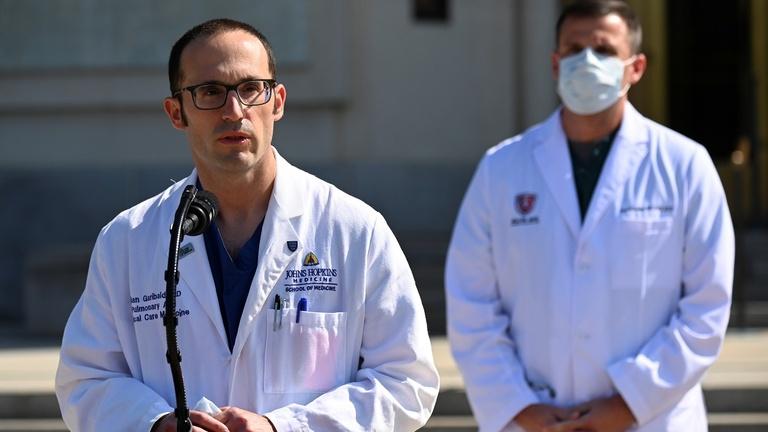 Dr. Sean Conley, President Trump's physician, said the president had "continued to improve" and could be discharged from Walter Reed medical center as soon as Monday. Dr. Craig Spencer, director of global health emergency medicine at New York-Presbyterian and Columbia University Medical Center joins Hari Sreenivasan to discuss the president's diagnosis and some unanswered questions that remain.
October 3: Unanswered Questions, Credibility Issues Over Trump's Health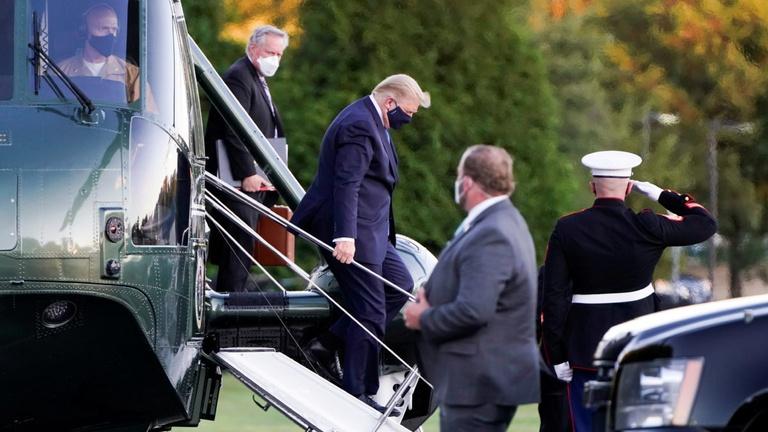 At his press briefing on Saturday, President Trump's physician, who said the president was "doing very well," dodged some questions from the press about his treatment, raising concerns over the true timeline of his COVID-19 diagnosis. Julie Pace, D.C. Bureau Chief for the Associated Press joins Hari Sreenivasan to discuss the president's health status and how this will impact his campaign.
Amanpour and Company
Amanpour and Company airs Monday – Friday at 11 p.m.; repeats at 4 p.m. Watch broadcast or livestream.
October 8: Journalists Discuss COVID Chaos at the White House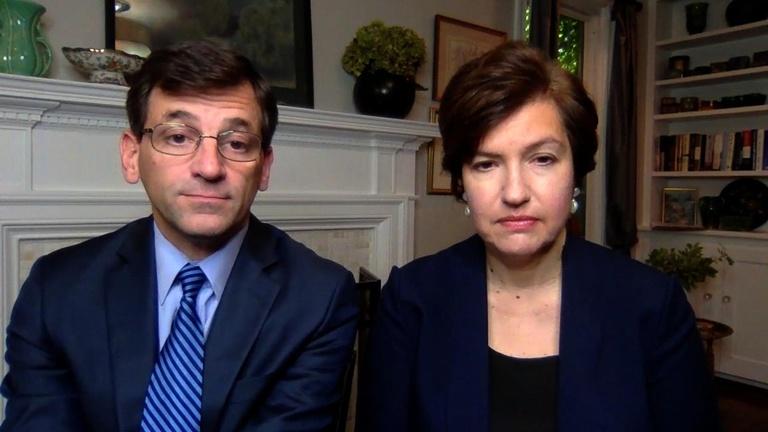 Today President Trump said he would not take part in any virtual debate, then suggested doing it in-person a week later—something the Biden campaign has rejected. Meanwhile, the White House COVID hotspot gets hotter, with at least one military aide who carries the nuclear code briefcase now infected. Veteran journalists Susan Glasser and Peter Baker weigh in on this fraught situation.
October 7: The Mental Health Fall Out of COVID-19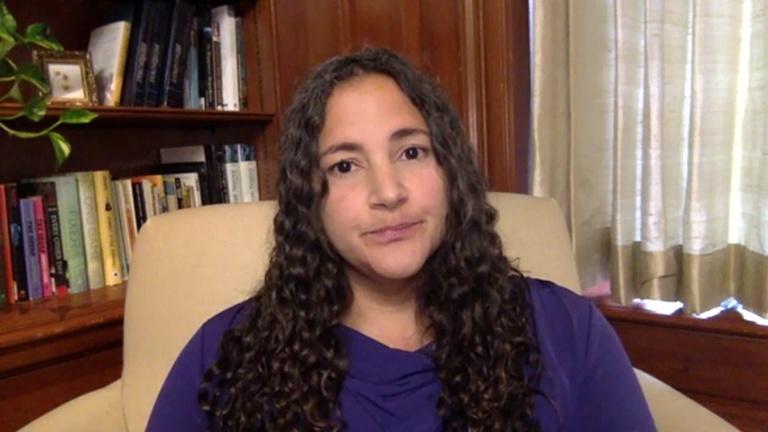 Mental health issues have skyrocketed around the world, and the WHO says COVID has disrupted mental health services in over 90% of the world's nations. The crisis is particularly urgent for young people who may be living in isolation and struggling with the stress of remote learning. Laurie Santos is a professor of psychology at Yale and host of hit podcast "The Happiness Lab."
October 6: Devi Sridhar: It's Too Soon to Tell if Trump's in the Clear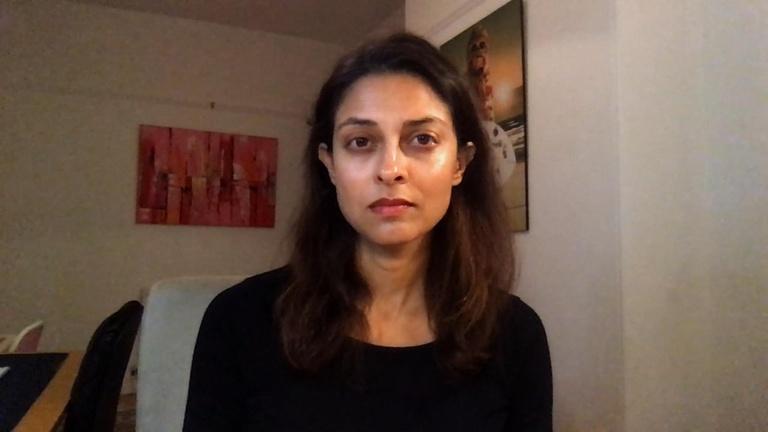 President Trump, still sick with COVID-19, is back at work in the White House with a skeleton crew. The virus has now infected at least 11 members of the White House staff, and most observers are shocked by the president's continuing disregard for coronavirus protocols. For a reality check on the virus and on governmental responses, Christiane speaks with public health expert Devi Sridhar.
October 5: National Security in the Wake of Trump's Diagnosis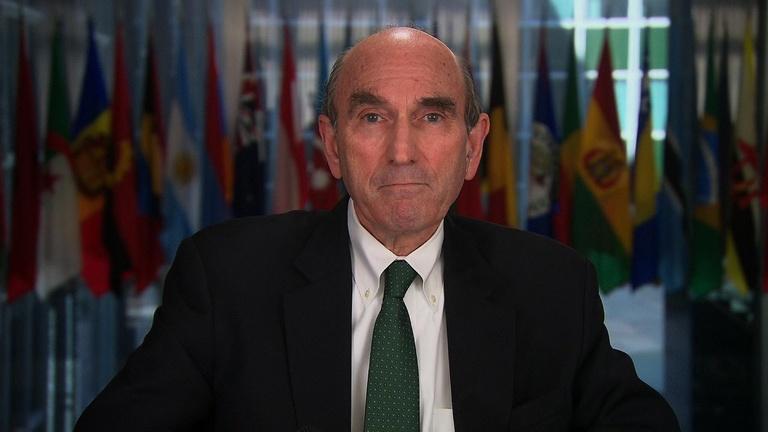 Reports on the state of President Trump's health have been conflicting and confounding, with profound implications for national security. To discuss this and to talk substance on foreign policy, Christiane speaks with Elliott Abrams, the State Department's Special Representative for Iran and Venezuela.
October 2: What Will Happen if COVID Takes Pres. Trump Out of Action?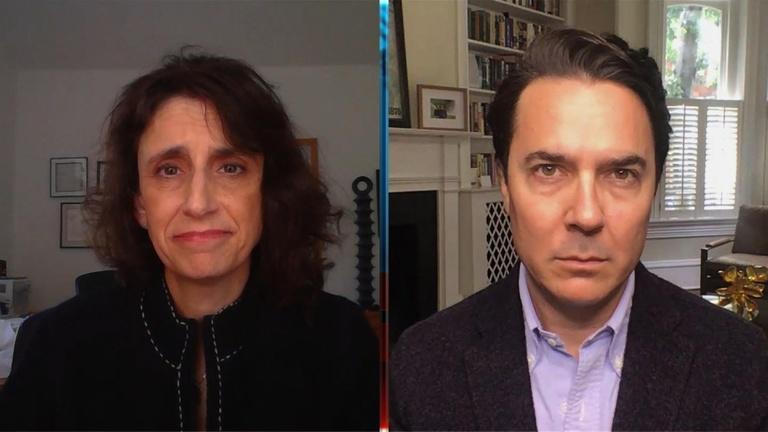 This diagnosis is the most serious known health threat to a sitting U.S. president in decades. President Trump's team says he will continue his duties while recovering, but with 32 days to go before the election, how will this impact the campaign? And what are the constitutional norms for such a situation? Christiane speaks with journalist Ryan Lizza and constitutional scholar Deborah Pearlstein.
October 2: The Science Behind the Spread of COVID-19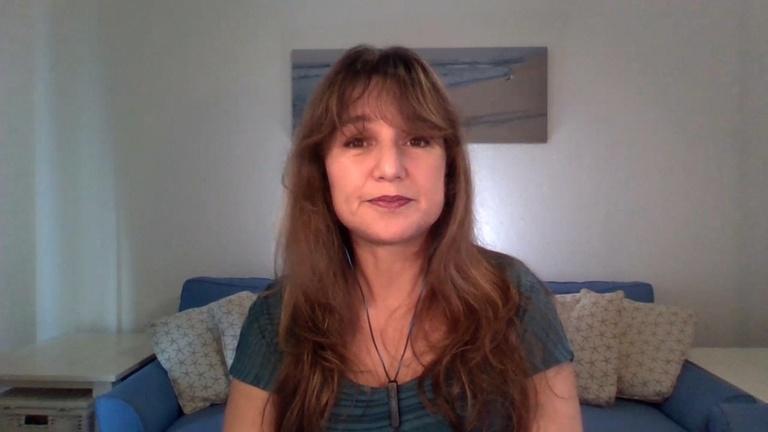 When it comes to understanding how coronavirus spreads, most of us have heard about the R number – the average reproduction number of people infected by one other person. But Zeynep Tufekci says it's more telling to look at a different letter: K. It's the subject of her latest prescient article in The Atlantic, and she joins Christiane to explain.
NJ Spotlight News with Briana Vannozzi
See the NJTV News Coronavirus hub for coverage of the disease and its impact on New Jersey.
October 8: COVID-19 Survival Kits Help Former Inmates with Basic Needs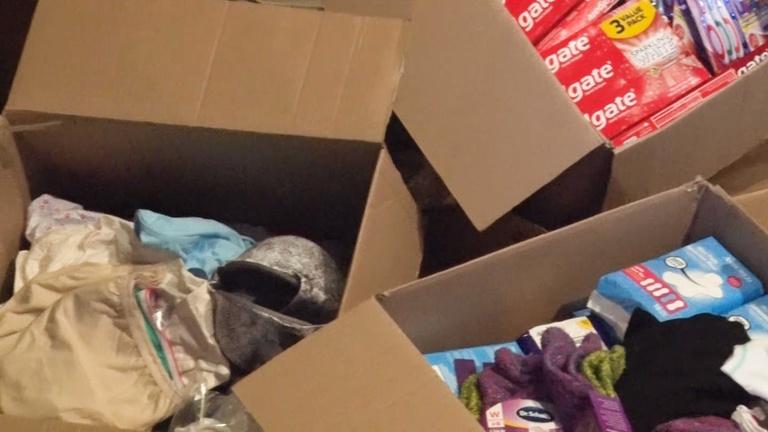 For those recently released from prison, securing food, shelter, medicine and addiction treatment is harder than ever.
October 8: NJ COVID-19 Cases Spiking Again as Some Fear Virus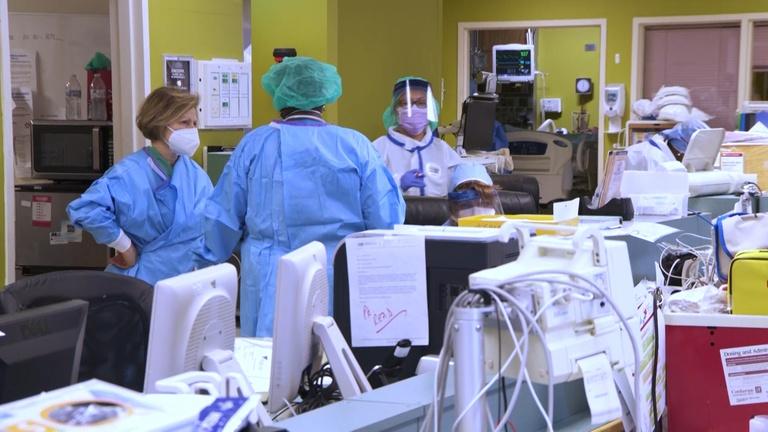 NJ's latest positive COVID-19 case count topped 1,300 Thursday and its rate of transmission exceeded 1.2 which shows the virus is spreading. Meanwhile, a new study shows 83% of Jersey residents avoid treatment at hospitals and clinics because they're afraid of catching COVID-19. Delayed treatment hurts patients and hospitals that are hemorrhaging revenues.
October 6: Experts Fear COVID-19 Hotspots Will Fuel "Twindemic"


Infectious disease experts are advising New Jersey residents to get a flu shot now, before the flu season ramps up and possibly coincides with a second surge of COVID-19.
October 5: When Will the Show Go On for New Jersey's Arts Sector?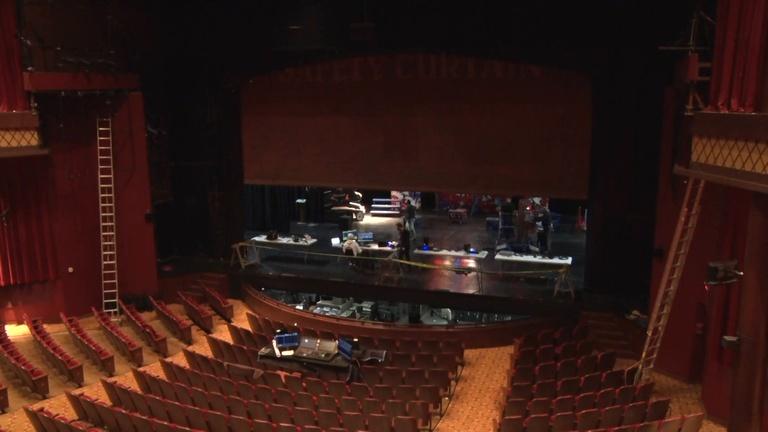 For many arts institutions, the pandemic has meant the show, sadly, could not go on. With no support from ticket sales, and with grants and donations on the decline, the industry was among the first to close when the outbreak took hold of New Jersey. And, as Correspondent Leah Mishkin reports, it will likely be among the last to reopen.
October 2: NJ Officials Work to Quash Lakewood COVID-19 Hotspot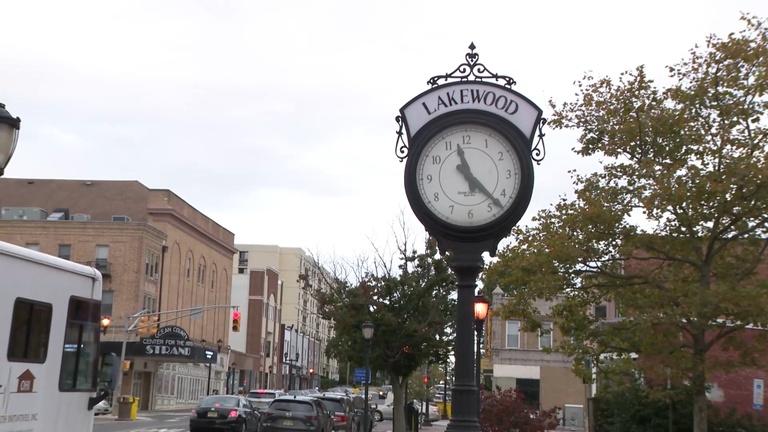 Facing a spiking COVID-19 rate in Lakewood and Ocean County, NJ health officials met at a roundtable to discuss how best to quash this latest flare-up of the virus. It's possibly the result of large religious observances or social events with lax safety measures like mask wearing. Rabbis in the predominantly Orthodox Jewish community said they've implored people to wear masks and social distance.
GZERO WORLD with Ian Bremmer
Ian Bremmer, a renowned political scientist, entrepreneur and bestselling author, shares his perspective on recent global events and interviews the world leaders, experts and newsmakers. Watch Saturdays at 6:30 p.m. or stream now.
Saturday, October 10: How the Pandemic Has Upended Refugees
When the pandemic hit, refugees braced for the worst. And while it hasn't turned out to be the public health crises they feared, UN Refugee High Commissioner Filippo Grandi (who contracted the virus himself) says it's been disastrous all the same.
October 3: Greece's Unlikely COVID Success Story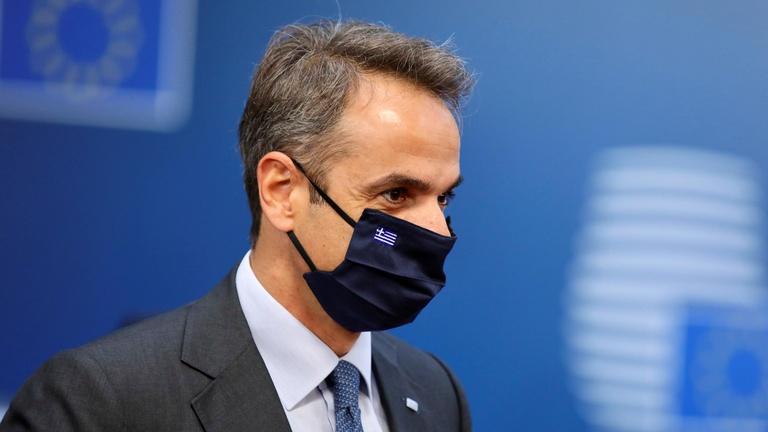 When the coronavirus came to Greece, the country was only beginning to emerge from a decades-long financial crisis that had brought it to its knees and citizens feared the worst. Instead, the country responded swiftly and has kept cases down.
Hotlines and Information
Stay-in-the-know about what's on-air and online at THIRTEEN. Sign-up for free weekly eNewsletters, including on coronavirus reports.
Government Sites and Resources
On October 1, the New York State Department of Health released COVID Alert NY — the official Exposure Notification App created by in partnership with Google and Apple. Learn more about how it works and download it to your mobile phone.
Centers for Disease Control and Prevention (CDC)
The CDC's Coronavirus Disease 2019 (COVID-19) page includes links to national case reporting, symptom information, advisories by health condition and occupation, and more.
New York City
For text updates from New York City, text COVID to 692-692. You will receive regular SMS texts with helpful behavior tips and news related to the coronavirus. Text COVIDESP to 692-692 for updates in Spanish.
NYC's official COVID-19 site with information on testing, resources for New Yorkers (including rent and housing and more) and business, and announcements: www.nyc.gov/coronavirus.
NYC Workplace Laws and Protections
Employers and employees can visit nyc.gov/workers or call 311 (212-NEW-YORK outside NYC) for labor law information and more.
New York City Public Schools and Learning
Create a NYC Schools Account to sign up for Department of Education notifications and track your child's education.
The return to school 2020-21 plan of the NYC Department of Education is here.
New York State
NY State Hotline: 888-364-3065
For all New York State updates, and announcements from Governor Andrew Cuomo, see the state COVID site.
The New York State Department of Health posts a daily COVID 19 case tally by county.
New Jersey
NJ State Hotline: 1-800-962-1253
Text NJCOVID to 898-211 to receive text updates.
The official State of New Jersey coronavirus hubis covid19.nj.gov.
Media and Independent Sources
NJ Spotlight News provides daily reporting on the coronavirus in New Jersey, as well as newsletters.
Covid19.NYC is an independent website offering public health information to New Yorkers, aimed at centralizing and aggregating info from a range of medical authorities. All information is sourced from WHO, CDC, NYS Department of Health and NYC Department of Health websites and guidelines.
Remote Learning Resources from WNET Education
To better serve families during the COVID-19 pandemic, The WNET Group offers At Home Learning educational programming.
See the entire WLIW21 and WLIW World October line-up, along with additional learning materials from WNET Education. Grades 3K-Grade 2 are served by Let's Learn, NYC!, followed by a NJTV Learning Live lesson for 3rd graders at 10 a.m. and one for 4th graders at 11 a.m. Learn more about the broadcast lineup on WLIW21.
Help keep students learning at home with tools for parents and educators on WNET's Education site. All resources are free and standards-aligned.