THIRTEEN and PBS offer regular, in-depth reporting on the coronavirus pandemic as an emergency health issue, and its repercussions on employment, social services, the economy and politics. Here is the latest from infectious disease doctors and medical professionals, government officials, and journalists who cover news about COVID-19 and its impacts. This page will be updated as reporting continues.
Friday, November 20 at 8:30 p.m.: The CEO of Pfizer, Albert Bourla, speaks about the Pfizer vaccine and a distribution timetable on Firing Line with Margaret Hoover.
Recent COVID News and Numbers
Click for Hotlines and Information Sources
We're offering updates via email or mobile on the coronavirus now through the duration of the pandemic. Sign up for email alerts here, or text UPDATES to 30644 for mobile notifications.
New York City schools are closed indefinitely as of November 13, and on Friday, Mayor Bill De Blasio said he believes the city could reach an "Orange zone" level of cases and restrictions by the first week of December.
Now is the time to be increasingly vigilant about COVID-19 health precautions and safe behaviors.
New York State Travel Advisory
New York State has new quarantine rules for out-of-state travel: residents from most other states must obtain a test within three days of departure from their state, and upon arrival in New York, quarantine for three days. On the fourth day, out-of-state travelers should get another COVID-19 test. Once negative, they can move freely in New York State. For more details on out-of-state travel, see the New York State Health Department site.
Micro-Cluster Hot Spots
The positive testing rate in all focus areas under the state's Micro-Cluster strategy is 4.19 percent, and outside the focus zone areas is 2.50 percent as of November 16.
Look up an address to see if it is in a New York COVID-19 color-coded Hot Spot Zone with restrictions. Maps of the cluster zones can be found here.
The places and activities regulated are non-essential gatherings, houses of worship, businesses, dining, and schools. See the New York State site for details on how cluster zones are identified and implemented.
MetroFocus Interviews
MetroFocus airs weeknights at 6pm (see schedule for late-night and weekends) and livestreams; listen weeknights on 88.3 WLIW-FM at 11pm.
PBS NewsHour Reports
PBS NewsHour is broadcast weeknights at 7 p.m. and weekends at 6 p.m. and streams live. Listen to half-hour broadcasts on 88.3 WLIW-FM weeknights at 6 p.m.
November 17: Wuhan tells China's virus story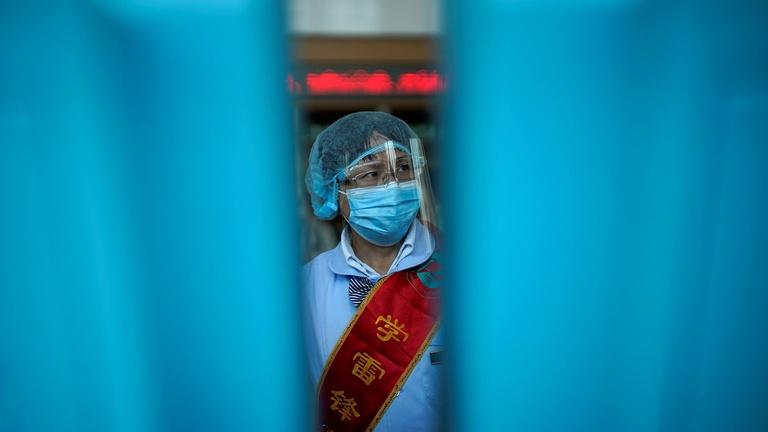 The first known case of infection from the novel coronavirus was recorded one year ago, in China's Hubei province. The city of Wuhan was infamous as the original virus epicenter, seeing more than half of China's reported cases and deaths. Now, reminders of COVID-19 in Wuhan reflect the story the Chinese government wants to tell. Special correspondent Patrick Fok reports.
November 16: NIH's Collins on Vaccine Progress, U.S. Pandemic 'Explosion'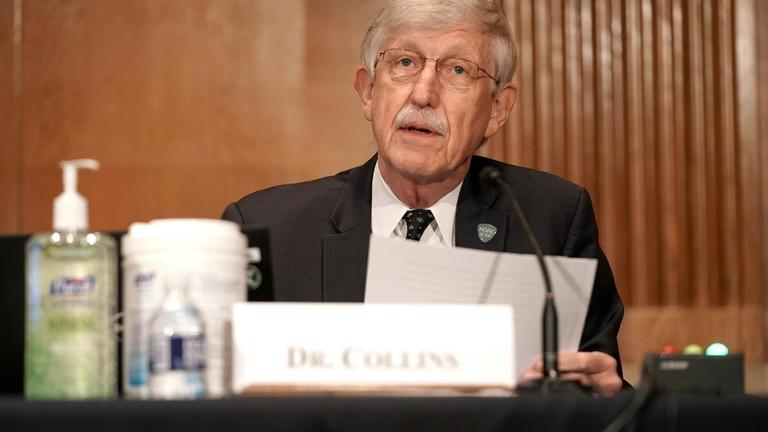 Early results from Pfizer and Moderna vaccine candidates are very encouraging. But even if a successful vaccine is developed, challenges around production and distribution remain — not to mention public trust and willingness to receive it. Dr. Francis Collins, director of the National Institutes of Health, joins Judy Woodruff to discuss the advances and how Americans can fight the pandemic now.
November 16: The Risks and Rewards of Expedited Vaccine Development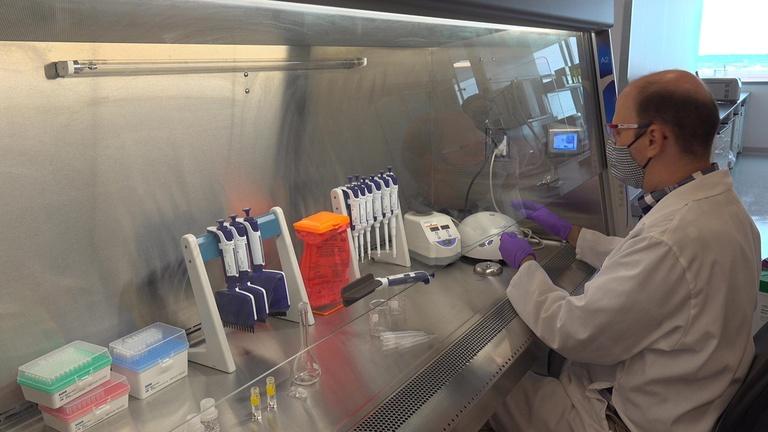 The race to develop vaccine candidates to prevent COVID-19 represents an unprecedented national and global effort. President Trump and some public health experts say encouraging early results from Pfizer and Moderna suggest the approach is working. But there are also questions about the risks of ramping up vaccine research and development at this scale and on this timeline.
November 16: What We Know About Moderna's COVID-19 Vaccine Candidate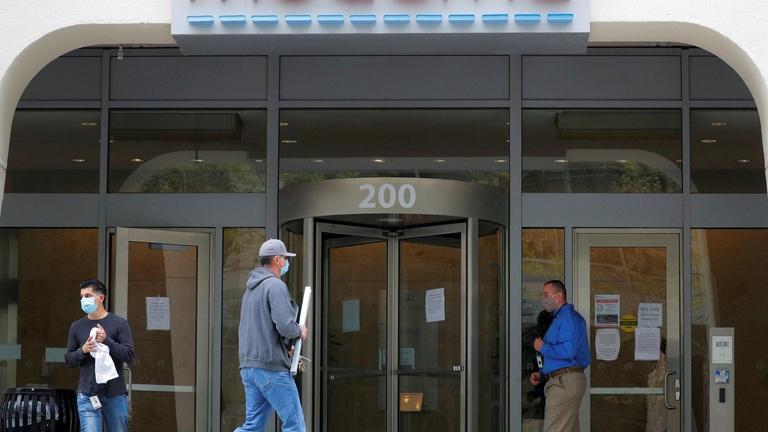 The drug company Moderna has released encouraging data from research on its COVID-19 vaccine candidate. The research has not yet been published in a peer-reviewed medical journal, but it is nonetheless raising hopes. Noubar Afeyan is a co-founder and chairman of Moderna and the CEO of Flagship Pioneering, a venture capital firm that helped launch Moderna. He joins Judy Woodruff to discuss.
November 16: What It's Like to Be Part of a COVID-19 Vaccine Trial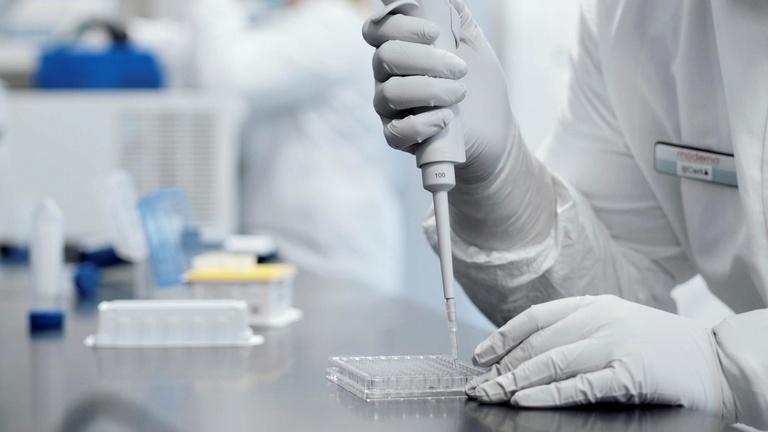 With Moderna reporting encouraging early results from its COVID-19 vaccine candidate, we take a personal look at what it's like to be part of the research process. The NewsHour's John Yang is participating in Moderna's clinical trials. He joins Judy Woodruff to discuss what motivated him to volunteer, how he has felt after each of the two shots and what comes next for the study's participants.
Amanpour and Company
Amanpour and Company airs Monday – Friday at 11 p.m.; repeats at 4 p.m. Watch broadcast or livestream.
November 17: Why It's Hard to Change People's Behavior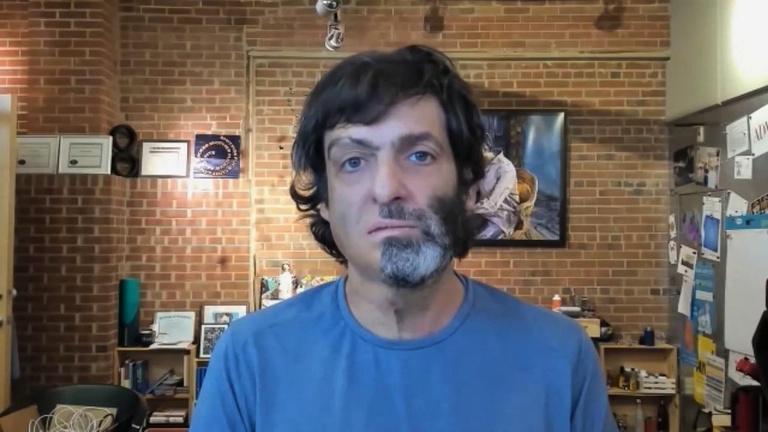 Why would a crisis make us act oddly, even against our own interests? Dan Ariely, Professor of Psychology and Behavioral Economics at Duke University, is an expert in irrationality, and for him it is personal. After suffering terrible burns on much of his body, he began to observe human quirks and unravel behavioral mysteries. He speaks with Hari Sreenivasan on topics including health risk assessment, honesty's competing values, and more.
November 16: The Differences Between Moderna and Pfizer COVID-19 Vaccines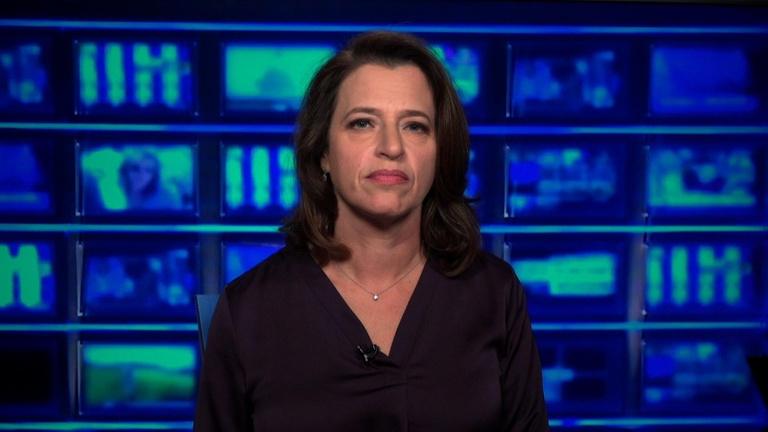 Early data announced by Moderna today indicates that its coronavirus vaccine is 94.5% effective–just one week after Pfizer shared the successful early results of its own trials. This news couldn't come at a more critical time, as infections increase at unprecedented speed. CNN Senior Medical Correspondent Elizabeth Cohen outlines the differences between Moderna and Pfizer's vaccines.
November 16: Walter Isaacson's Experience in Pfizer Vaccine Trials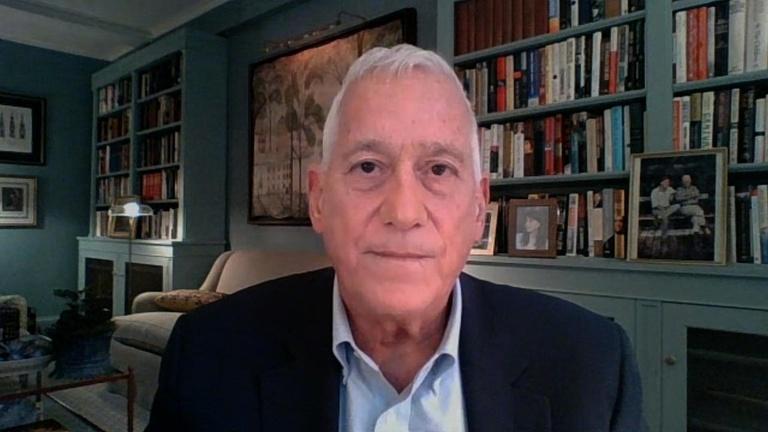 Behind every vaccine are thousands of trial volunteers – and in Pfizer's case, one of those thousands is our own Walter Isaacson. He is of course a renowned biographer of great minds in science and history, and perhaps more used to interviewing than being interviewed. Nevertheless, he joins the show to share the rare experience of being a guinea pig in the race to defeat COVID-19.
NJ Spotlight News with Briana Vannozzi
NJ Spotlight News provides daily reporting on the coronavirus in New Jersey, as well as newsletters.
November 19: Unemployment Rate and Holiday Travel


Here are the numbers on unemployment, and a new survey by the travel group Triple A finds that 88% of New Jersey residents say they will stay home for the holiday. November 18: Johnson & Johnson in third phase COVID-19 vaccine trial

Johnson & Johnson is recruiting volunteers for its third phase COVID-19 vaccine clinical trial. The goal is to evaluate the safety and efficacy of Johnson's vaccine candidate.
November 16: 53 Positive COVID-19 Cases in Treatment Center Outbreak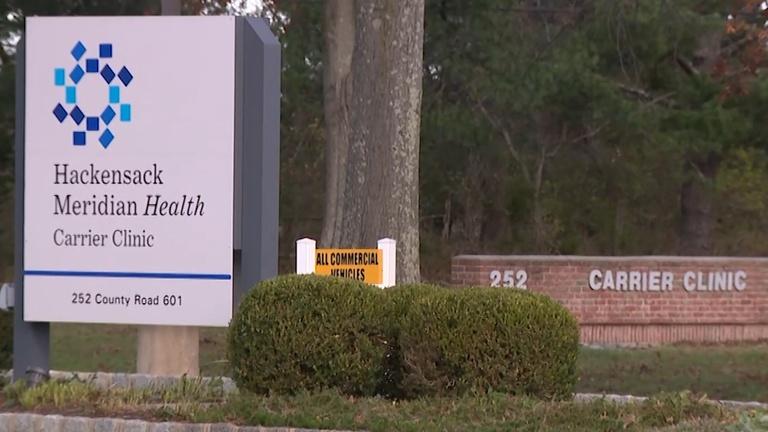 This population is especially vulnerable to the virus, due to many pre-existing conditions that can leave them immunocompromised. And with rates of addiction and overdose climbing alongside the virus numbers, healthcare providers must find a way to provide services while keeping the community safe.
Hotlines and Information
Stay-in-the-know about what's on-air and online at THIRTEEN. Sign-up for free weekly eNewsletters, including on coronavirus reports.
Government Sites and Resources
Centers for Disease Control and Prevention (CDC)
The CDC's Coronavirus Disease 2019 (COVID-19) page includes links to national case reporting, symptom information, advisories by health condition and occupation, and more.
New York City
COVID Express sites throughout NYC offer free rapid COVID-19 virus tests, by scheduled appointment. Results are available within 24 hours. Learn more on NYC.gov.
NYC is tracking positive COVID-19 cases by zip code; you can review a map reflecting cases in the past seven days on this page.
NYC's official COVID-19 site with information on testing, resources for New Yorkers (including rent and housing and more) and business, and announcements: www.nyc.gov/coronavirus.
For text updates from New York City, text COVID to 692-692. You will receive regular SMS texts with helpful behavior tips and news related to the coronavirus. Text COVIDESP to 692-692 for updates in Spanish.
Work and Assistance
Employers and employees can visit nyc.gov/workers or call 311 (212-NEW-YORK outside NYC) for labor law information and more.
On November 16, Governor Cuomo launched a new web application to help struggling New Yorkers locate benefits they may qualify for. "Find Services" is an easy starting point for first-time users of social programs that relate to unemployment, food insecurity, and housing, among other services.
New York City Public Schools and Learning
NYC Schools are remote until further notice, as of November 16.
Create a NYC Schools Account to sign up for Department of Education notifications and track your child's education.
For free homework help from a teacher, K-12 students and their parents or caregivers can call 212-777-3380 or visit the Dial-A-Teacher website Mondays through Thursdays 4–7 p.m.
New York State
NY State Hotline: 888-364-3065
For all New York State updates, and announcements from Governor Andrew Cuomo, see the state COVID site.
COVID Alert NY is a voluntary, anonymous, exposure-notification smartphone app. You will get an alert if you were in close contact with someone who tests positive for COVID-19. Learn more about how it works and download it to your mobile phone.
The New York State Department of Health posts a daily COVID-19 case tally by county.
New Jersey
NJ State Hotline: 1-800-962-1253
Text NJCOVID to 898-211 to receive text updates.
The official State of New Jersey coronavirus hub is covid19.nj.gov.
Remote Learning Resources from WNET Education
To better serve families during the COVID-19 pandemic, The WNET Group offers At Home Learning educational programming.
Let's Learn weekday lessons led by NYC DOE educators for grades 3K- 2 are broadcast at 11 a.m. on THIRTEEN and 9 a.m. on WLIW21, followed on WLIW21 by a NJTV Learning Live lesson for 3rd graders at 10 a.m., 4th graders at 11 a.m., and 5th graders at 12 p.m.
Broadcast schedules on WLIW21, WLIW World and PBS Kids were developed to help schools and districts bridge the digital divide and provide equitable access to learning for all students at home, regardless of access to the internet or computers. Each scheduled program includes links to online resources that can be accessed with any Internet connected device, including a smartphone.
Help keep students learning at home with tools for parents and educators on WNET's Education site. All resources are free and standards-aligned.