THIRTEEN and PBS offer regular, in-depth reporting on the coronavirus to help everyone understand the disease and emergency response measures, and the behaviors that are best for your – and others' – health, as areas begin to reopen. Here is the latest from infectious disease doctors, medical professionals, officials and journalists who cover coronavirus news. This page will be updated as reporting continues.
Click for Hotlines and Information Sources
We're offering updates via email or mobile on the coronavirus now through the duration of the pandemic. Sign up for email alerts here, or text UPDATES to 30644 for mobile notifications.
MetroFocus Interviews
MetroFocus airs weeknights at 6pm (see schedule for late-night and weekends) and livestreams; listen weeknights on 88.3 WLIW-FM at 11pm.
June 10: The Future Workplace

The coronavirus outbreak has changed the way we work in the short-term, but will it have lasting effects on workplaces of the future?
June 9: Serving Homeless Youth During Pandemic

Covenant House NY executive director Sister Nancy Downing discusses the risks for kids experiencing homelessness on their own, her concern about the coming spike in youth homelessness, and how Covenant House is continuing to serve youth through the pandemic.
PBS NewsHour Reports
PBS NewsHour is broadcast weeknights at 7pm and weekends at 6pm and streams live. Listen to half-hour broadcasts on 88.3 WLIW-FM weeknights at 6pm. See PBS NewsHour Essential Coronavirus FAQ.
June 16: A Virus Scientists on His Own Battle with COVID-19

No part of the globe has been spared the effects of the novel coronavirus, with people in nearly every country becoming infected. Although the severity of cases varies widely, even those who know viruses the best can fall victim to its devastating effects. William Brangham talks to
Dr. Peter Piot
, who for decades led the global fight against HIV/AIDS, about his own experience with the illness.
June 15: Why Young People Are Volunteering to be Exposed to COVID-19

As the world anxiously awaits development of a vaccine for COVID-19, new and controversial research measures are being considered for the first time. These include the possibility of deliberately exposing volunteers to the disease to see if they are infected. Amna Nawaz reports on a growing group of people eager to be subjects in tests that might help to heal the world — but harm themselves.
June 13: New Rochelle reopens more businesses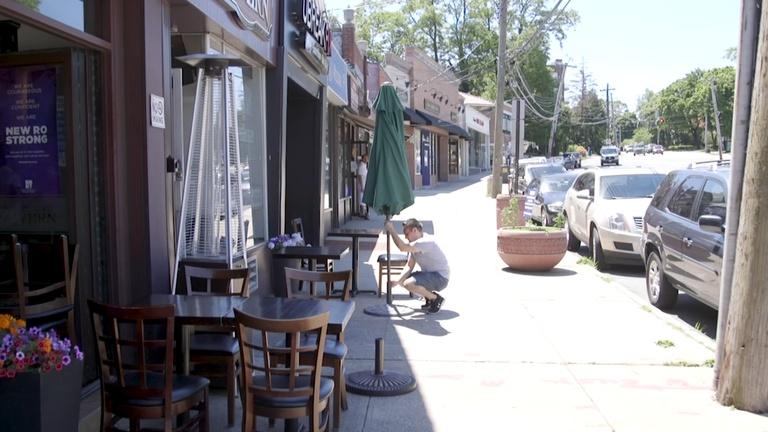 As parts of the country experience rises in COVID-19 cases, some early hotspots continue to see decreases in the daily number of new virus infections. New York City has started the first phase of reopening, allowing an estimated 400,000 workers to return to their jobs. And as Christopher Booker reports, areas outside the city that were also hit hard by the pandemic are even further along.
June 13: Politics in Brazil's Response to Pandemic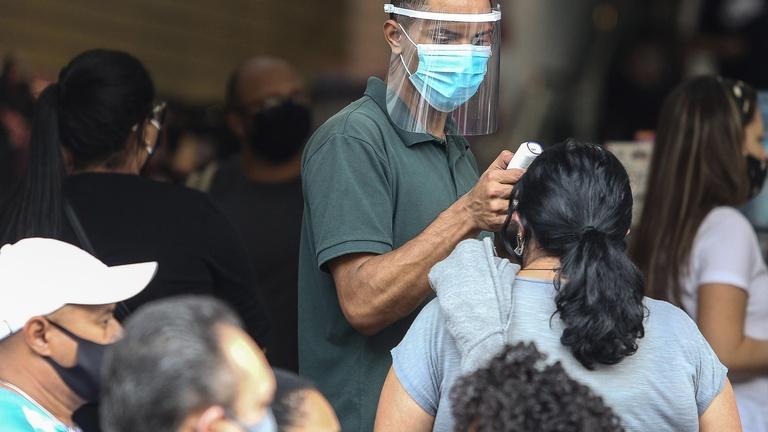 As Brazil's death toll from the coronavirus surpassed that of the United Kingdom, making it the second highest in the world, many Brazilians are expressing outrage over a move by the government to limit the amount of data released on the pandemic. New York Times reporter Ernesto Londoño joins Hari Sreenivasan from Rio de Janeiro for more on the COVID-19 crisis.
Amanpour and Company
Amanpour and Company airs Monday – Friday at 11pm; repeats at 4pm. Watch broadcast or livestream.
June 17: Reopening Businesses Doesn't Mean People Will Start Spending
Since the outbreak of COVID-19, we have been bombarded with stats and facts about the economic fallout. But what does it all mean? Raj Chetty is trying to make sense of it in his role as economics professor at Harvard and director of the research group Opportunity Insights. The group's new index looks at jobs, income and spending, neighborhood by neighborhood, with some surprising conclusions.
NJTV News
June 16: Headaches, Loss of Smell Part of COVID's Impact on Brain Function

A team of neurologists at Hackensack Meridian Health is trying to understand how the coronavirus impacts a person's neurology, or brain function, including
Dr. Thomas Steineke
, Medical Director of Neuroscience Central Region and
Dr. Florian Thomas
, Medical Director of Neuroscience at Hackensack Meridian Health Northern Region. Said Dr. Thomas, "every day, essentially, there are new reports that further delineate, and expand actually, the range of neurological manifestations of COVID-19."
June 12: Unsung Heroes from Hackensack Medical Center

Rafaelina Moran has daily contact with COVID-19 patients, but she's not a medical professional. The environmental service worker is in charge of cleaning, disinfecting, mopping and emptying garbage for COVID patients at Hackensack University Medical Center.
June 12: NJ AG to sue Asbury Park for Defying Indoor Dining Order

Last week, the Asbury Park city council voted to defy Gov. Phil Murphy's executive order restricting restaurants to outdoor seating only.
Firing Line with Margaret Hoover
Firing Line is broadcast Fridays at 8:30pm and streams live.
June 5: Sheryl Sandberg & David Miliband

Facebook COO Sheryl Sandberg and International Rescue Committee president David Miliband team up to discuss how COVID-19 will affect women and girls worldwide. They say the pandemic poses a particular threat to girls' education in the developing world and is increasing sexual violence. They also discuss combating misinformation.
Hotlines and Information
Stay-in-the-know about what's on-air and online at THIRTEEN. Sign-up for free weekly eNewsletters, including on coronavirus reports.
Government Sites and Resources
Centers for Disease Control and Prevention (CDC)
The CDC's Coronavirus Disease 2019 (COVID-19) page includes links to national case reporting, symptom information, advisories by health condition and occupation, and more.
New York City
For text updates from New York City, text COVID to 692-692. You will receive regular SMS texts with helpful behavior tips and news related to the coronavirus. Text COVIDESP to 692-692 for updates in Spanish.
NYC's official COVID-19 site with information on testing, resources for New Yorkers (including rent and housing and more) and business, and announcements: www.nyc.gov/coronavirus.
NYC Workplace Laws and Protections
Employers and employees can visit nyc.gov/workers or call 311 (212-NEW-YORK outside NYC) for labor law information and more.
New York City Public Schools and Learning
Create a NYC Schools Account to sign up for Department of Education notifications and track your child's education.
NYC Department of Education-specific instructional resources for students in grades Pre-K through 12, messages for families, and more are found at schools.nyc.gov/learnathome. More information about Google classroom, iPads, meals, and other core services are posted at schools.nyc.gov.
New York State
NY State Hotline: 888-364-3065
For all New York State updates, and announcements from Governor Andrew Cuomo, see the state COVID site.
The New York State Department of Health posts a daily COVID 19 case tally by county.
New Jersey
NJ State Hotline: 1-800-962-1253
Text NJCOVID to 898-211 to receive text updates.
The official State of New Jersey coronavirus hubis covid19.nj.gov.
Media and Independent Sources
The New York Times is providing free access to its most important updates and most useful guidance on the coronavirus.
NJTV News and NJ Spotlight provide daily reporting on the coronavirus in New Jersey, as well as newsletters.
Covid19.NYC is an independent website offering public health information to New Yorkers, aimed at centralizing and aggregating info from a range of medical authorities. All information is sourced from WHO, CDC, NYS Department of Health and NYC Department of Health websites and guidelines.
Remote Learning Resources from WNET Education
Programs for remote learning air on THIRTEEN, WLIW21, WLIW WORLD and NJTV to better serve families during the COVID-19 pandemic.
Help keep students learning at home with tools for parents and educators on WNET's Education site. All resources are free and standards-aligned.