THIRTEEN and PBS offer regular, in-depth reporting on the coronavirus to help everyone understand the disease and emergency response measures, and the behaviors that are best for your – and others' – health, as areas begin to reopen. Here is the latest from infectious disease doctors, medical professionals, officials and journalists who cover coronavirus news. This page will be updated as reporting continues.
Click for Hotlines and Information Sources
We're offering updates via email or mobile on the coronavirus now through the duration of the pandemic. Sign up for email alerts here, or text UPDATES to 30644 for mobile notifications.
MetroFocus Interviews
MetroFocus airs weeknights at 6pm (see schedule for late-night and weekends) and livestreams; listen weeknights on 88.3 WLIW-FM at 11pm.
July 6: Phase 3, Evictions, NYPD & Transgender Rights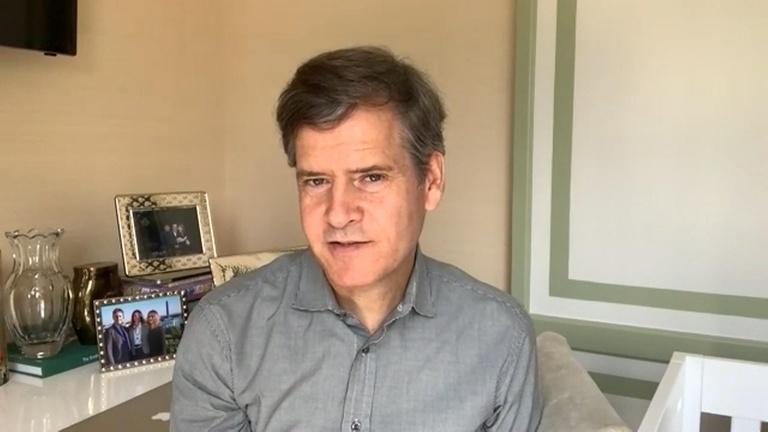 New York State Senator Brad Hoylman discusses the outlook for New York as phase 3 of the reopening gets underway on July 6; his new bill that will protect New Yorkers who can prove financial hardship during COVID-crisis from eviction; and current hot button issues, from sweeping police reform to efforts to ensure LGBTQ rights.
PBS NewsHour Reports
PBS NewsHour is broadcast weeknights at 7pm and weekends at 6pm and streams live. Listen to half-hour broadcasts on 88.3 WLIW-FM weeknights at 6pm. See PBS NewsHour Essential Coronavirus FAQ.
July 10: States Return to Containment Measures as Virus Sets Records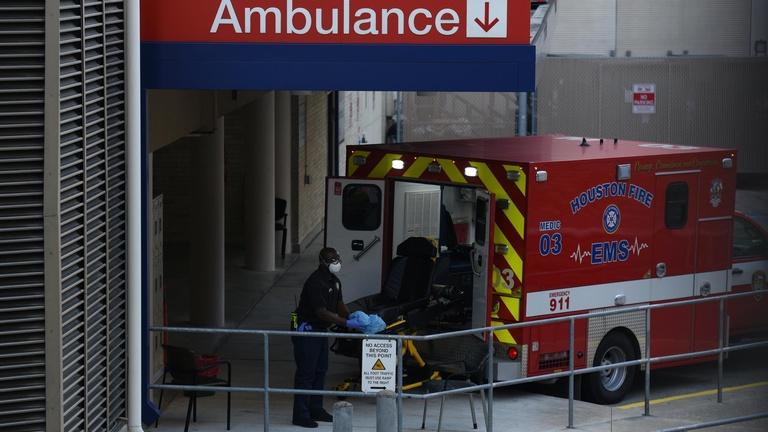 The U.S. has set another record for daily new coronavirus infections — as it has on six out of the past 10 days. Texas logged 10,000 new cases Thursday, and hospitals in Florida are overwhelmed with COVID-19 patients. With no signs of improvement in infection rates, more states are again implementing restrictions such as mask requirements and business shutdowns.
July 9: Top U.S. Health Official Say States Should Pause Reopening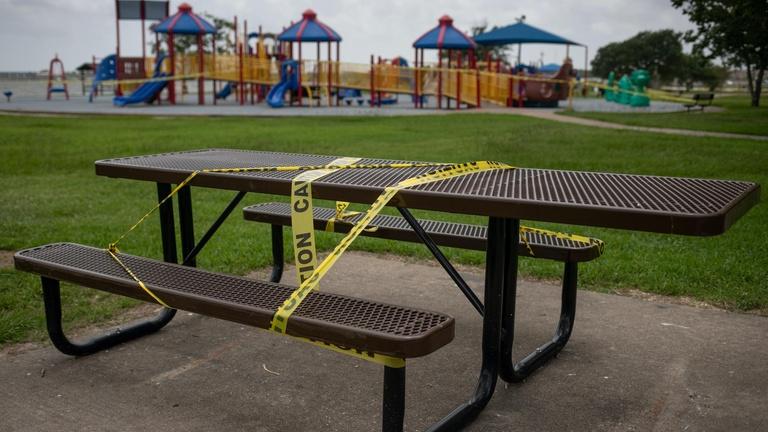 The rising number of coronavirus infections in the U.S. proves the pandemic is far from abating. New cases are setting single-day records in several states and declining in only two. While the nation's top medical officials say states should pause reopening in order to control virus spread, the Trump administration insists schools should resume as normal this fall.
July 8: Why is the U.S. Struggling to Test Everyone Who Needs It?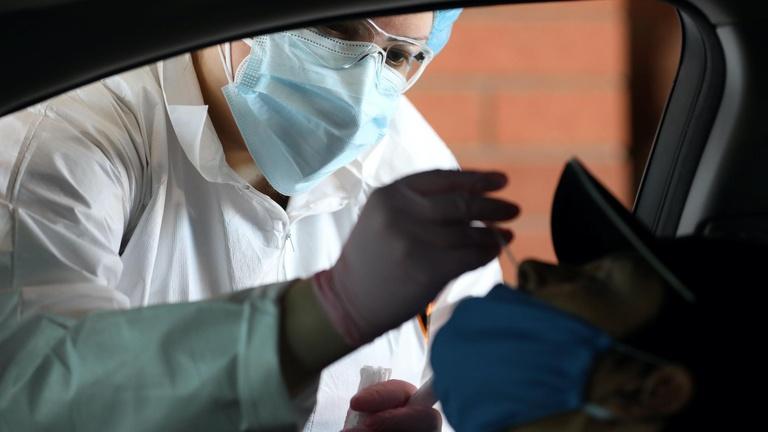 Since the earliest days of the coronavirus pandemic, public health experts have emphasized that having an efficient system for wide-scale testing was key to bringing the COVID-19 outbreak under control. But in reality, virus testing in the United States has consistently missed the mark. William Brangham talks to Dr. Jennifer Nuzzo, an epidemiologist at Johns Hopkins Center for Health Security.
July 7: New Data Illuminates Details of PPP Funding Distribution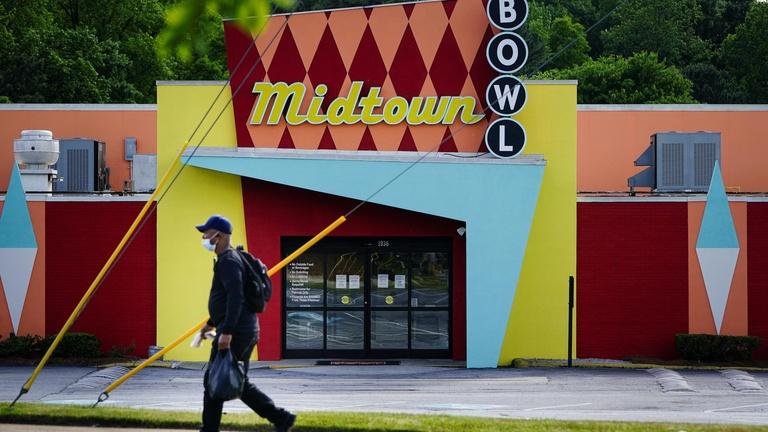 The Paycheck Protection Program, or PPP, is one of the federal government's signature efforts to help small businesses weather the COVID-19 pandemic. Now, there is new data from the Trump administration about how this money was distributed during the past few months, and to whom. Lisa Desjardins joins Judy Woodruff to discuss where PPP funds went and whether the program is likely to be extended.
July 6: What the Pandemic Means for Hurricane Preparation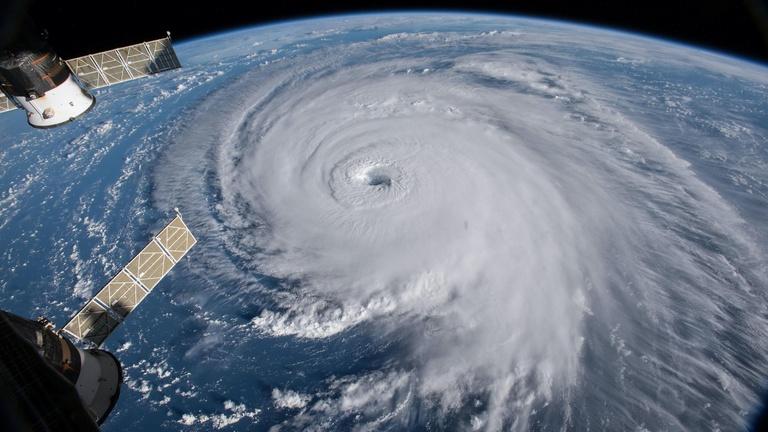 Weather forecasters say the current tropical storm season is likely to be more active than normal, with as many as six major hurricanes. But planning for these disasters is more complex this year. The coronavirus pandemic has made it harder to stock up on emergency supplies and will almost certainly complicate evacuation efforts.
July 6: Why Black, Latinx Americans are Suffering More from COVID-19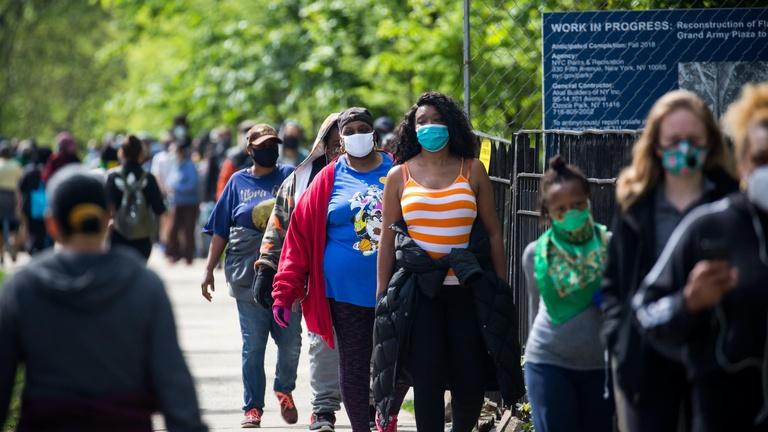 For months, it's been clear that the pandemic is taking a disproportionate toll on people of color. Now, new data quantifies the disparities, showing that African American and Latinx people are nearly three times as likely to contract COVID-19 as white Americans and twice as likely to die from it. Amna Nawaz talks to Dr. Kirsten Bibbins-Domingo of the University of California, San Francisco.
July 5: Experts Focus on Superspreaders to Study Virus Transmission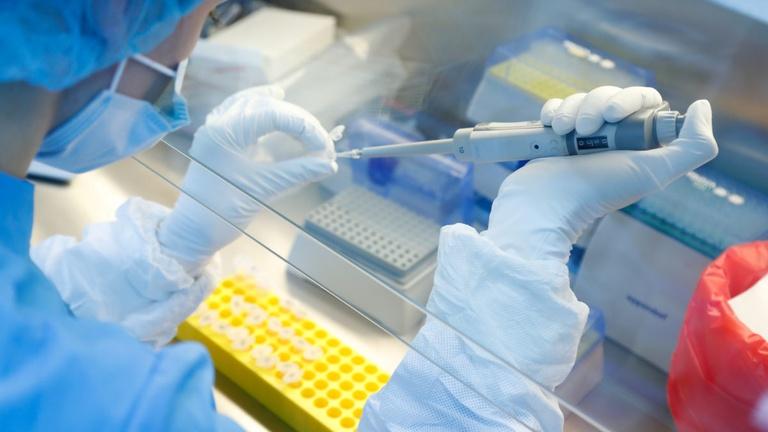 As businesses reopen and cases across several states in the U.S. and across the world surge, experts worry that "superspreaders," a small percentage of infected people are transmitting the virus to a much larger percent, could be fueling the pandemic. Hari Sreenivasan speaks with Ben Lopman, an epidemiology professor at Emory University's Rollins School of Public Health.
July 3: Cities Struggle to Keep Residents Compliant as Virus Surges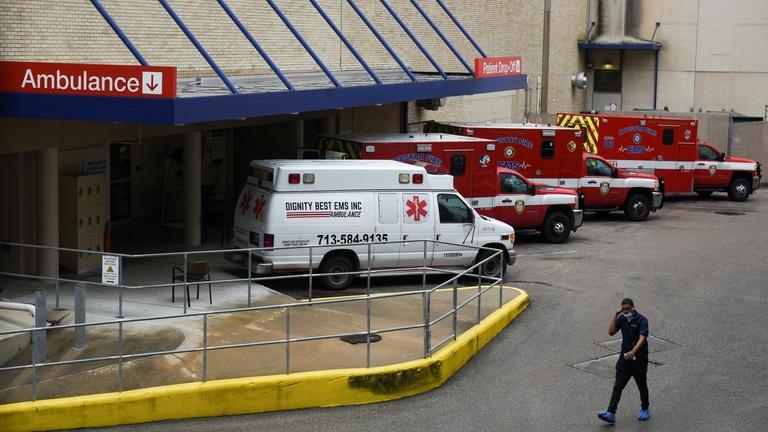 As the Fourth of July approaches, coronavirus cases are rising across the country, with businesses and public spaces again closing down as a result. Where does the U.S. stand in terms of managing this public health crisis? Judy Woodruff talks to top elected officials of two major metropolitan areas: Judge Lina Hidalgo of Harris County, Texas, and Mayor Carlos Gimenez of Miami-Dade County, Florida.
Amanpour and Company
Amanpour and Company airs Monday – Friday at 11pm; repeats at 4pm. Watch broadcast or livestream.
NJTV News
July 10: 'Hot Spot' Travelers Ignore NJ's Quarantine Advisory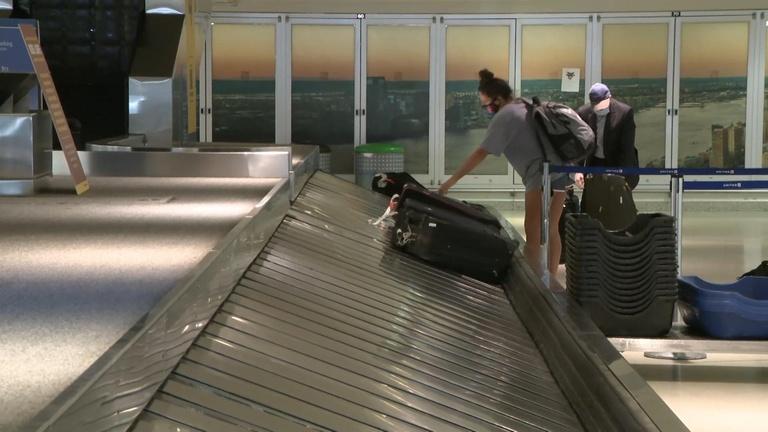 Many travelers arriving in New Jersey from so-called COVID-19 hot spot states mainly stay under the radar instead of staying in 14-day quarantine. Local health officials say they do have space available in local motels for quarantined travelers, but right now, they have no way to track down visitors who might be COVID-positive.
July 9: Hundreds Brave Massive Lines at Motor Vehicle Commission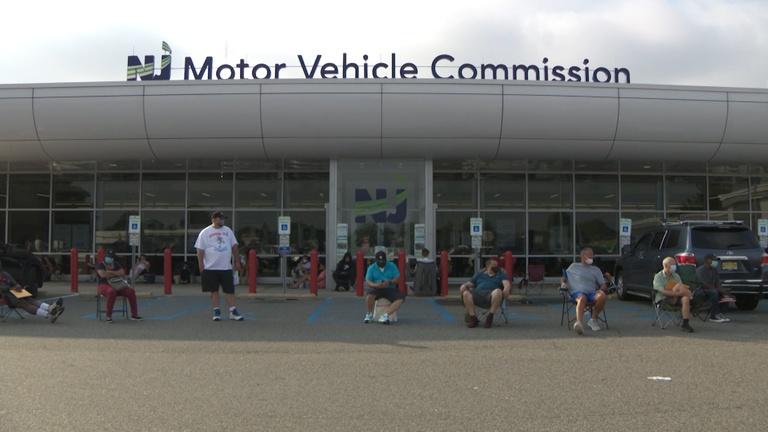 Winding lines of hot and frustrated customers can be found outside Motor Vehicle Commission offices across the state.
July 8: Governor Orders People Must Wear Masks Outdoors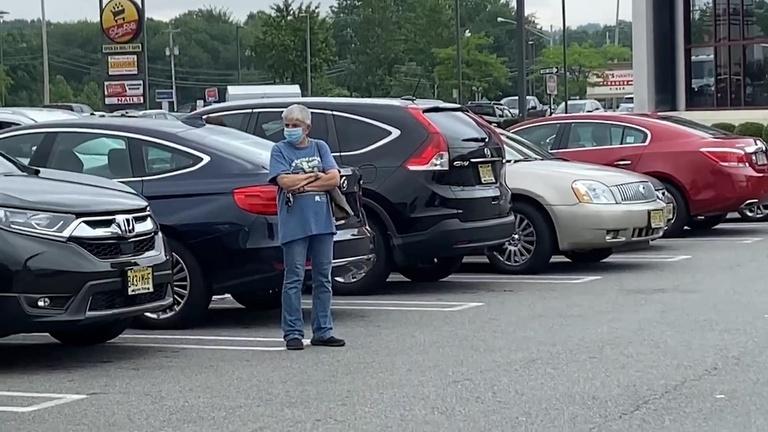 Gov. Phil Murphy Wednesday ordered people to wear masks if they're in outdoor crowds where it's not possible to safely social distance. Local law enforcement will monitor compliance. While some residents and health care workers applauded the mandate saying it will keep people safe, critics deplored the order as another rule imposed by Murphy without lawmakers' input.
July 7: What Colleges and Universities Will Look Like in the Fall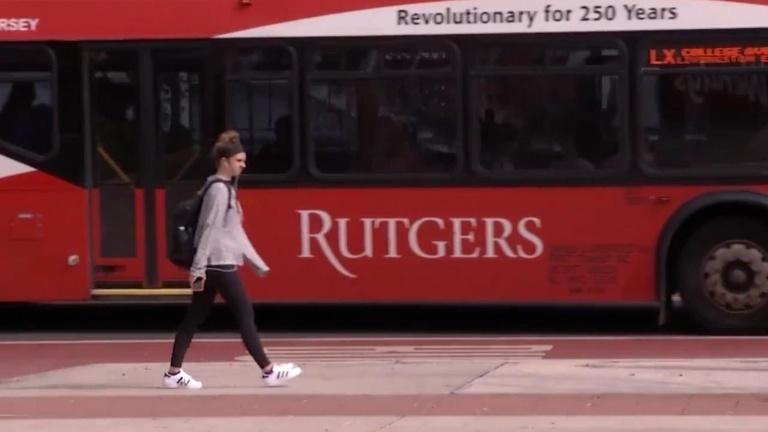 Schools like Rutgers and Princeton University are working to map out plans for higher education amid the ongoing coronavirus pandemic.
July 6: Summer Camps Reopen to Excited Parents and Kids Amid COVID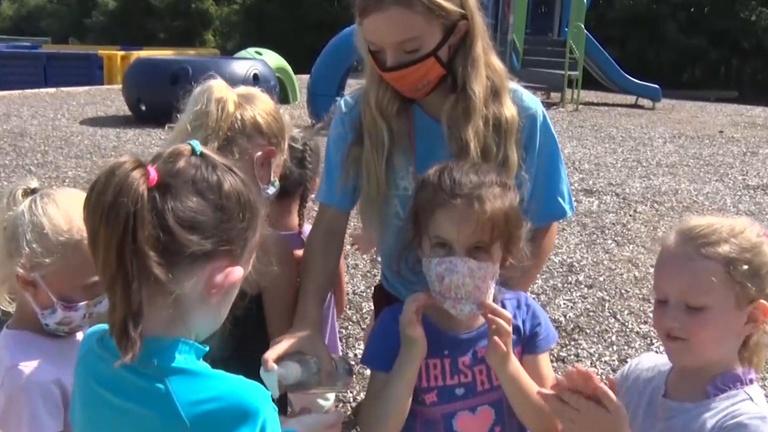 This year by far was the most challenging summer to stay open for Camp Sam in Sewell, but they're doing so safely while trying to maintain camp traditions.
July 3: People Flock to Reopened Shore Attractions on July 4th Weekend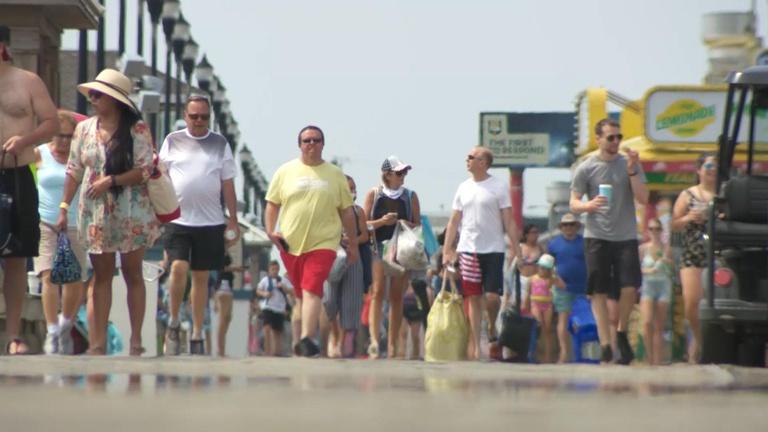 Outdoor amusements can now operate at just 50% capacity. Venues that lost weeks of business to the pandemic are scrambling. It's a slow start. Shore towns desperately want to attract crowds, but they don't want them to be too crowded. It's a very fine line to walk in the summer sand.
Firing Line with Margaret Hoover
Firing Line is broadcast Fridays at 8:30pm and streams live.
July 3: Sean Penn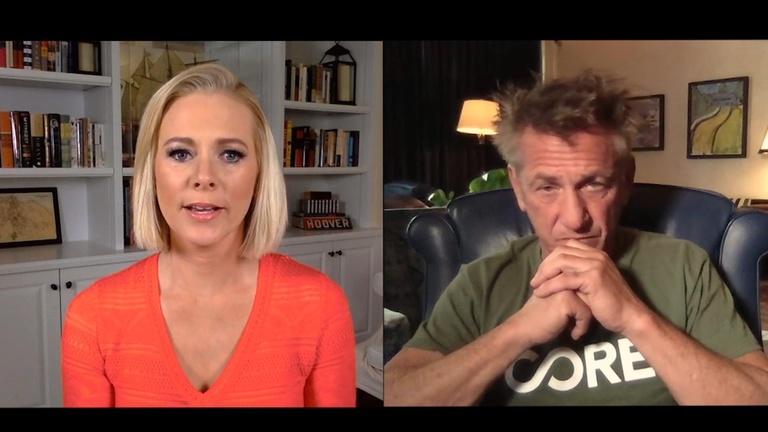 Actor Sean Penn discusses his efforts to expand coronavirus testing access through his non-profit, CORE. The organization initially offered free drive-through tests in Penn's hometown, Los Angeles, and is now in a dozen cities. Penn urges people to come together in this moment of crisis rather than focus on partisan politics.
GZERO World with Ian Bremmer
Ian Bremmer, a renowned political scientist, entrepreneur and bestselling author, shares his perspective on recent global events and interviews the world leaders, experts and newsmakers. Watch Saturdays at 10:30am or stream now.
July 11: The Politics of a Pandemic with Senator Chris Coons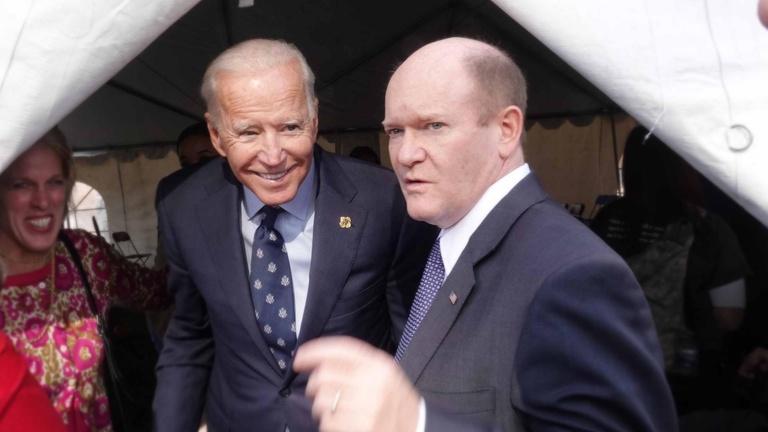 Why isn't Congress doing more to respond to the pandemic? Will Russia pay for putting bounties on the heads of American soldiers? What would a "Biden Doctrine" foreign policy look like? An interview with Delaware Senator Chris Coons. Then a Harvard epidemiologist takes stock of what we've learned about the coronavirus so far. And on Puppet Regime, Covid-19 rides the (second, or first?) wave.
Hotlines and Information
Stay-in-the-know about what's on-air and online at THIRTEEN. Sign-up for free weekly eNewsletters, including on coronavirus reports.
Government Sites and Resources
Centers for Disease Control and Prevention (CDC)
The CDC's Coronavirus Disease 2019 (COVID-19) page includes links to national case reporting, symptom information, advisories by health condition and occupation, and more.
New York City
For text updates from New York City, text COVID to 692-692. You will receive regular SMS texts with helpful behavior tips and news related to the coronavirus. Text COVIDESP to 692-692 for updates in Spanish.
NYC's official COVID-19 site with information on testing, resources for New Yorkers (including rent and housing and more) and business, and announcements: www.nyc.gov/coronavirus.
NYC Workplace Laws and Protections
Employers and employees can visit nyc.gov/workers or call 311 (212-NEW-YORK outside NYC) for labor law information and more.
New York City Public Schools and Learning
Create a NYC Schools Account to sign up for Department of Education notifications and track your child's education.
NYC Department of Education-specific instructional resources for students in grades Pre-K through 12, messages for families, and more are found at schools.nyc.gov/learnathome. More information about Google classroom, iPads, meals, and other core services are posted at schools.nyc.gov.
New York State
NY State Hotline: 888-364-3065
For all New York State updates, and announcements from Governor Andrew Cuomo, see the state COVID site.
The New York State Department of Health posts a daily COVID 19 case tally by county.
New Jersey
NJ State Hotline: 1-800-962-1253
Text NJCOVID to 898-211 to receive text updates.
The official State of New Jersey coronavirus hubis covid19.nj.gov.
Media and Independent Sources
The New York Times is providing free access to its most important updates and most useful guidance on the coronavirus.
NJTV News and NJ Spotlight provide daily reporting on the coronavirus in New Jersey, as well as newsletters.
Covid19.NYC is an independent website offering public health information to New Yorkers, aimed at centralizing and aggregating info from a range of medical authorities. All information is sourced from WHO, CDC, NYS Department of Health and NYC Department of Health websites and guidelines.
Remote Learning Resources from WNET Education
Programs for remote learning air on THIRTEEN, WLIW21, WLIW WORLD and NJTV to better serve families during the COVID-19 pandemic.
Help keep students learning at home with tools for parents and educators on WNET's Education site. All resources are free and standards-aligned.