THIRTEEN and PBS offer regular, in-depth reporting on the coronavirus to help everyone understand the disease and emergency response measures, and the behaviors that are best for your – and others' – health, as areas begin to reopen. Here is the latest from infectious disease doctors, medical professionals, officials and journalists who cover coronavirus news. This page will be updated as reporting continues.
Recent COVID News and Numbers
Click for Hotlines and Information Sources
COVID Rent Relief Program
Governor Cuomo announced the emergency COVID Rent Relief Program which will provide direct aid for tenants who lost income due to the COVID-19 pandemic. The application period starts July 16, and will only be open for two weeks. More information, including qualifications and Frequently Asked Questions, is available here.
We're offering updates via email or mobile on the coronavirus now through the duration of the pandemic. Sign up for email alerts here, or text UPDATES to 30644 for mobile notifications.
MetroFocus Interviews
MetroFocus airs weeknights at 6pm (see schedule for late-night and weekends) and livestreams; listen weeknights on 88.3 WLIW-FM at 11pm.
July 21: Safety Lesson Plan as School Reopening Looms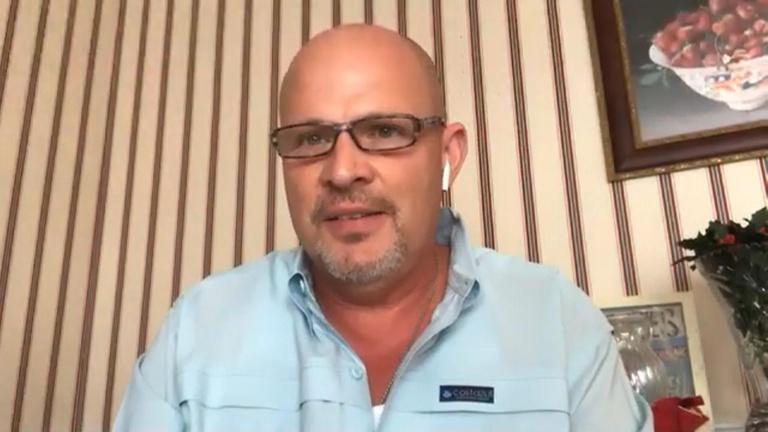 With COVID 19-cases on the rise nationally, and the start of a new school year just over a month away, there's a lot of anxiety about what that return to school will look like. In NYC, Governor Cuomo has set guidelines that need to be met for schools to reopen while Mayor de Blasio has outlined a plan for returning students that includes a mix of remote and in-person learning. Still, it's far from certain whether schools will in fact re-open their doors in September, and whether teachers will be willing to return to the classroom given continued safety concerns. Michael Mulgrew, president of the United Federation of Teachers – the largest teachers union in NYC- shares his perspective on safety and our schools.
July 20: COVID's "Hidden Toll" on Immigrants and Undocumented Workers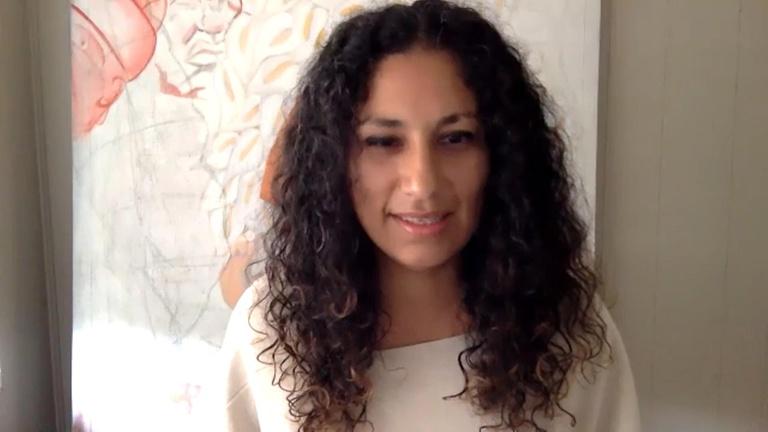 MetroFocus welcomes award-winning filmmaker Daffodil Altan to the program to share stories from the pandemic's invisible victims. Atlan's film for Frontline – COVID's Hidden Toll – will air Tuesday, July 21. The documentary explores how the COVID crisis has hit vulnerable immigrants and undocumented workers. Crucial farm and meat-packing workers who lack protections have been getting sick.
PBS NewsHour Reports
PBS NewsHour is broadcast weeknights at 7pm and weekends at 6pm and streams live. Listen to half-hour broadcasts on 88.3 WLIW-FM weeknights at 6pm. See PBS NewsHour Essential Coronavirus FAQ.
July 25: How Structural Racism is Magnifying the Public Health Crisis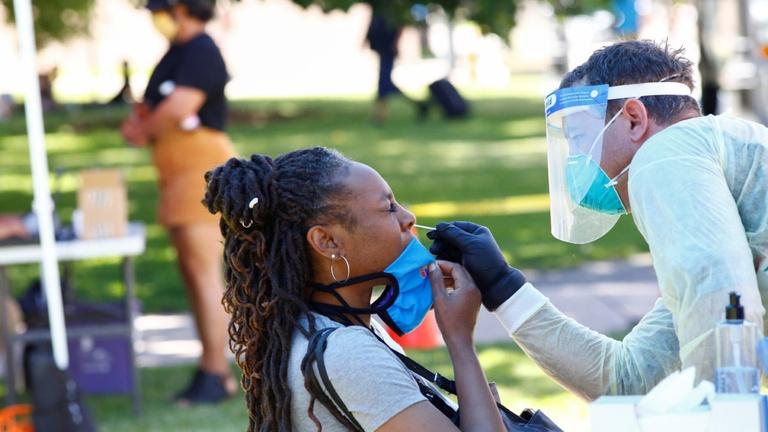 As coronavirus cases disproportionately impact communities of color, several local and state officials have declared racism a public health crisis. Rhea Boyd, a public health advocate, joins Hari Sreenivasan to discuss the structural racism in America's healthcare system and how this ongoing pandemic of racial and economic inequality is compounding the COVID-19 pandemic.
July 23: Pandemic Exposes Fragility, Inadequacy of U.S. Child Care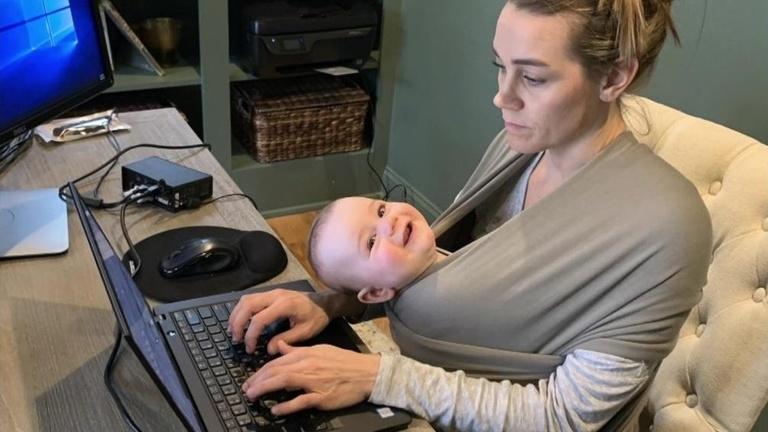 In the U.S., child care was expensive and difficult to obtain long before the pandemic. But coronavirus has closed schools, forced parents to work from home and shuttered some care facilities for good. With COVID-19 surging in much of the country, many parents may not be able to return to the workforce full-time. Paul Solman reports on the dilemma they face — and its economic repercussions.
July 22: What We Know About the Search for a COVID-19 Vaccine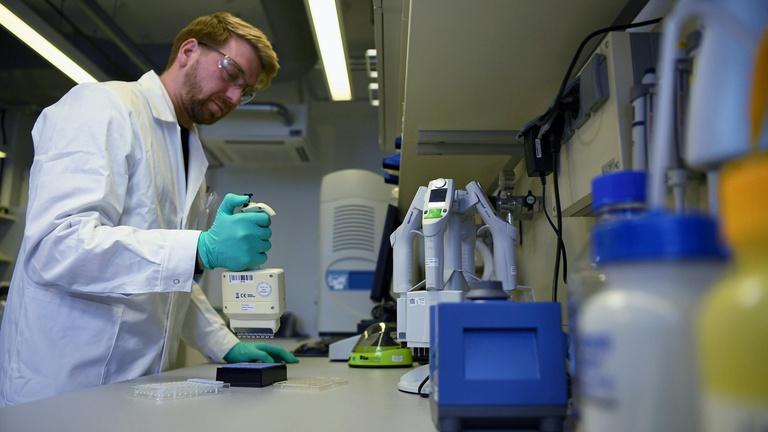 The question of when a COVID-19 vaccine might be available is perhaps the most pressing in the world. There have been a number of recent headlines on this front, including early but encouraging results from trials. And on Wednesday, the Trump administration awarded a contract to Pfizer and a German biotech firm to potentially deliver doses this year. Miles O'Brien joins Judy Woodruff to discuss.
July 22: How the Pandemic is Complicating America's Addiction Crisis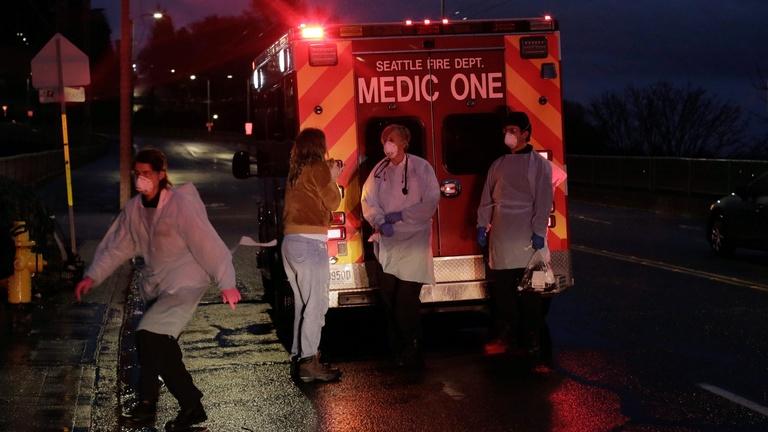 According to preliminary data, drug overdoses killed nearly 72,000 Americans in 2019, a record high. Now, it appears that 2020 is on track to be even worse, as the U.S. has witnessed a startling rise in overdoses during the pandemic. William Brangham reports on how increased isolation, economic uncertainty and reduced access to care have exacerbated American addiction — with deadly consequences.
July 21: U.S. Higher Education Faces Dilemma Over On-Campus Learning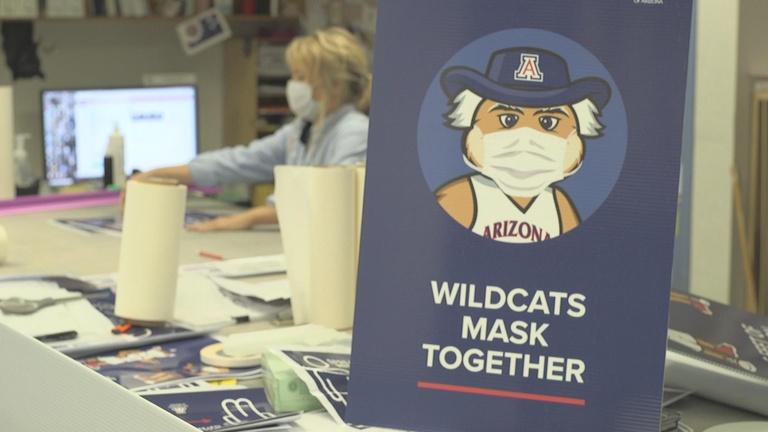 U.S. colleges and universities are scrambling to finalize their fall plans as coronavirus infections continue to rise in much of the country. While some students, faculty and staff are looking forward to returning to campus, others are raising serious health and safety concerns. Hari Sreenivasan reports on how schools are approaching the decision, as part of our annual Rethinking College series.
July 20: Why the U.S. Still Doesn't Have Control of Coronavirus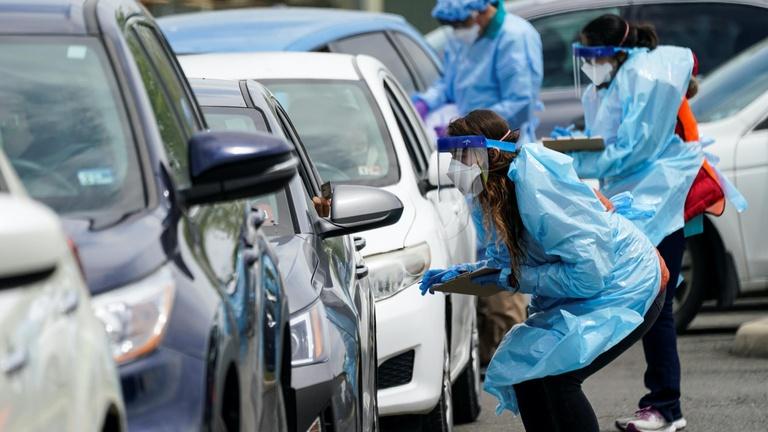 It was just about six months ago that the first case of COVID-19 was confirmed in the U.S. Since then, the pandemic has exacted an enormous toll in terms of both human lives and economic harm — with no end in sight. Amna Nawaz marks the moment with two people focused on solving the pandemic: Dr. Rajiv Shah of the Rockefeller Foundation and John Barry of Tulane University School of Public Health.
July 19: Inside the Fight for Denied Comp for Healthcare Workers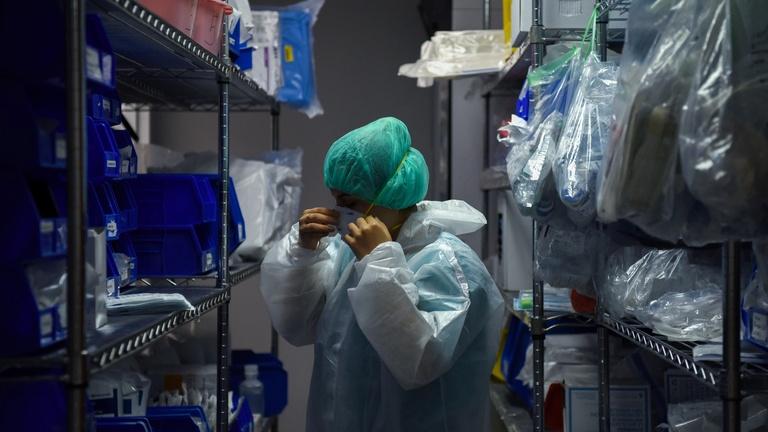 As COVID-19 cases in the U.S. continue to soar, healthcare workers on the frontlines are increasingly getting sick and even dying of the disease. A recent Kaiser Health News report found that many of the sick workers and families of the deceased are facing hurdles and are even being denied benefits from the worker's compensation system.
Amanpour and Company
Amanpour and Company airs Monday – Friday at 11pm; repeats at 4pm. Watch broadcast or livestream.
July 23: Vaccine Suspicion Could Hurt COVID-19 Progress


As coronavirus continues its lethal spread, governments and private companies across the world are racing to develop a vaccine. Results look promising, but while the science leaps ahead, human psychology could still be a major stumbling block. Growing suspicion of vaccines could impede progress in the coronavirus battle. How can this dangerous trend be counteracted?
July 21: UK Public Health Official on Potential Vaccine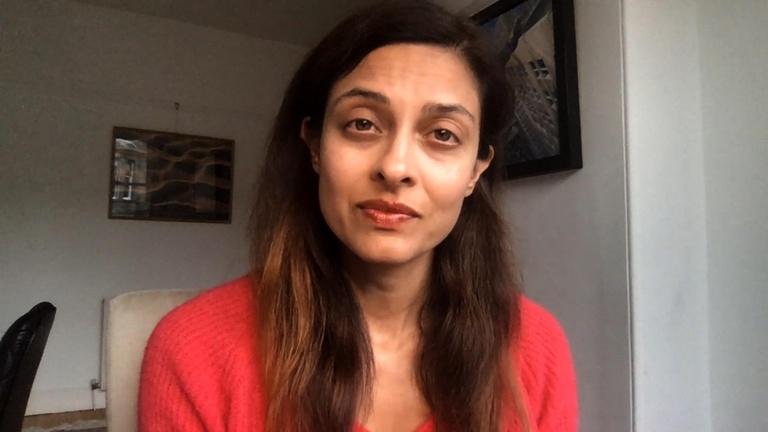 Results from Oxford University suggest a vaccine that researchers are developing there is safe and can produce immune responses. But these findings come amidst a fumbled pandemic response by the UK government, as the country reaches the second highest death rate in Europe. Professor Devi Sridhar is chair of global public health at the University of Edinburgh and discusses the country's response.
July 17: How to Keep Kids Healthy as the Country Reopens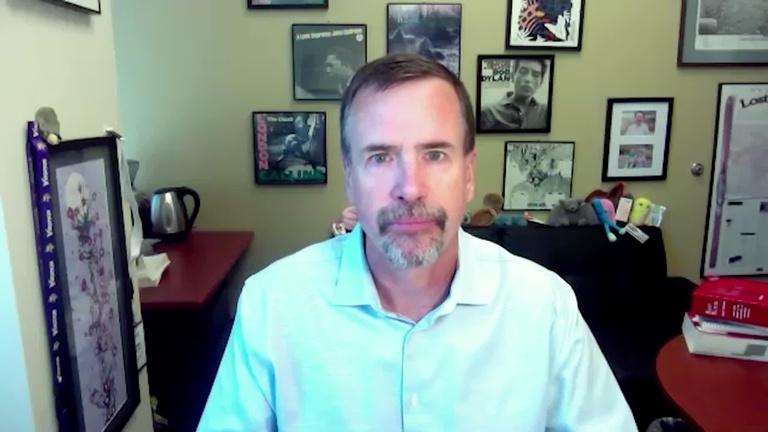 The political fight over children returning to school this fall continues to rage, and now the medical community is weighing in, with the American Academy of Pediatrics issuing its own guidance. Dr. Sean O'Leary is vice chair of the American Academy of Pediatrics' committee on infectious diseases. He joins Hari Sreenivasan to explain how children are affected by the virus and the challenges of reopening schools.
FRONTLINE
Frontline: COVID's Hidden Toll, Tuesday, July 21 at 10pm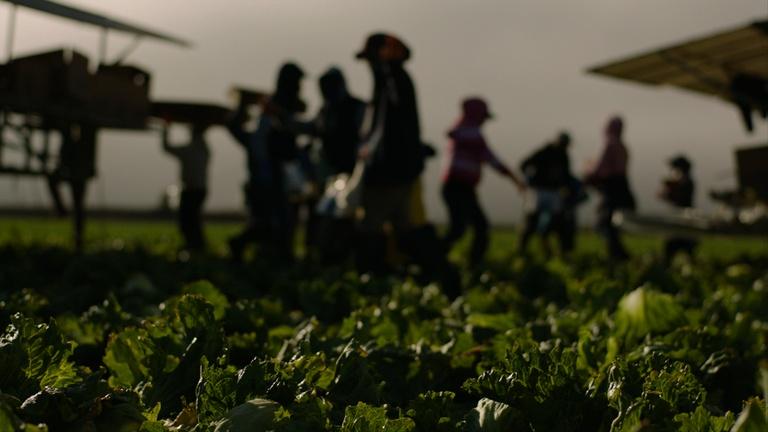 Frontline explores how the COVID crisis has hit vulnerable immigrants and undocumented workers. Award-winning filmmaker Daffodil Altan shares stories from the pandemic's invisible victims, including crucial farm and meat-packing workers who lack protections and have been getting sick.
NJTV News
July 23: Nursing Homes Seek More PPE, Staff, COVID-19 Tests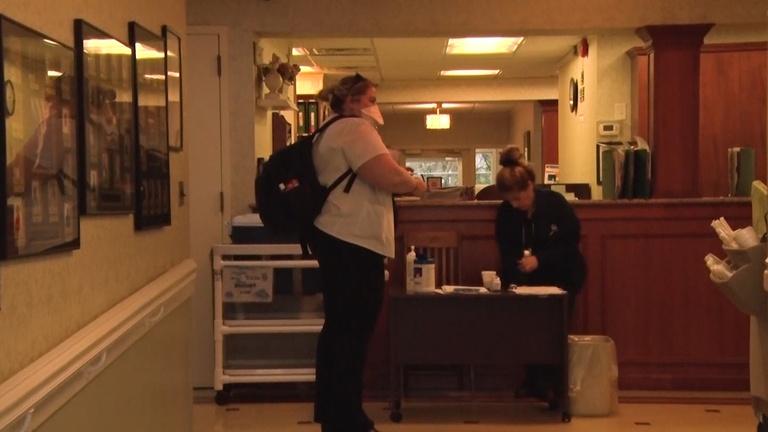 Residents at New Jersey's long-term care facilities are still testing positive for the coronavirus, even as health officials impose new reforms to fight the virus' spread amongst the state's most vulnerable population. But the industry says both personal protective equipment and staff remain in short supply.
July 22: New Methods Pose Challenges and Health Risks for Teachers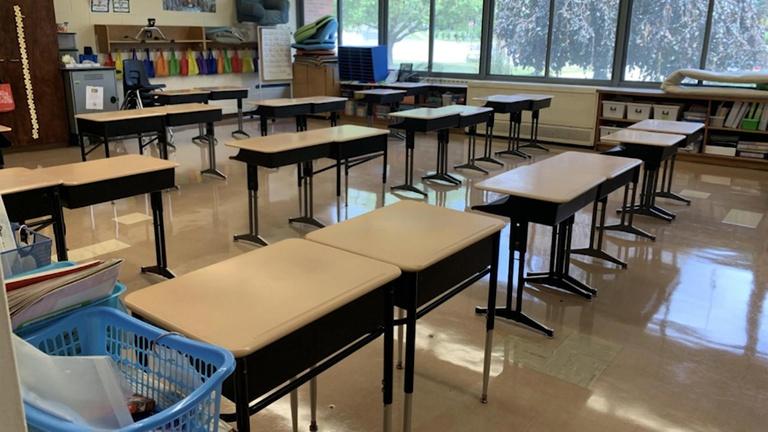 Many teachers eager to see their students again also dread returning to the classroom in the fall. Health risks are a major concern. It's leading many older teachers to retire, but younger teachers left without an option to stay home. Many are concerned a hybrid model lessens the learning for all students because teachers can't effectively reach both audiences.
July 21: Vaccine Trials Show Early Results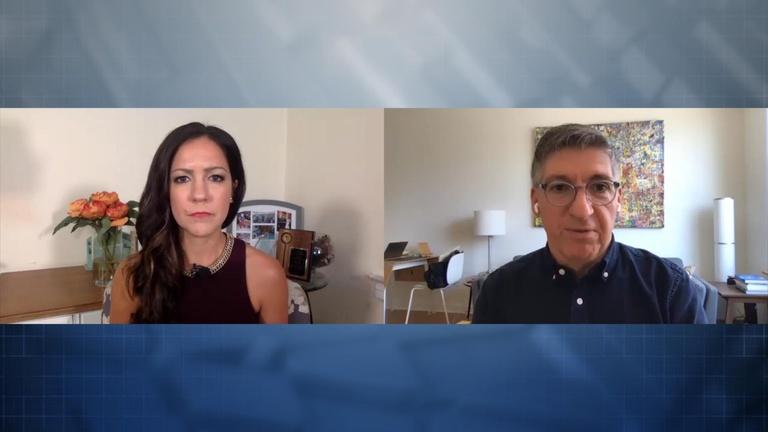 Are we closer to a vaccine than previously thought? Dr. Vincent Silenzio, a public health expert at Rutgers, discusses the latest.
July 20: Air Travelers to New Jersey Get COVID-19 Quarantine Form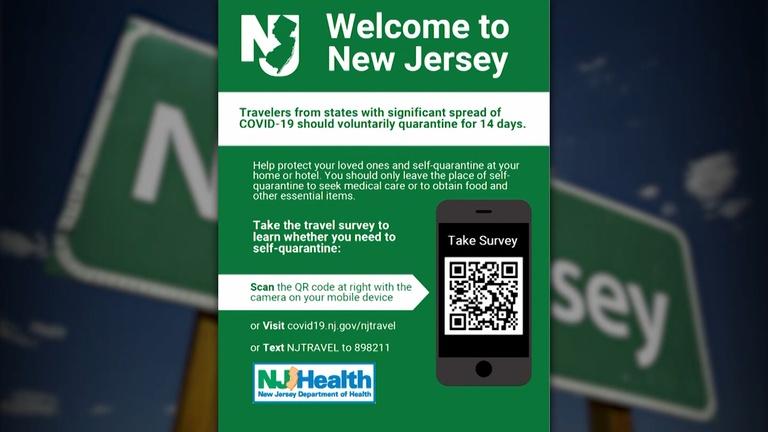 A new COVID-19 quarantine form asks air travelers coming to New Jersey questions like where they came from and where they're going. Health officials use the information to track and isolate infected people from out of state. Some feel the questions are too invasive, but those who don't comply won't face penalties as New Jersey sticks to an honor system for now.
July 17: Summer Food Programs Trying to Reach NJ Kids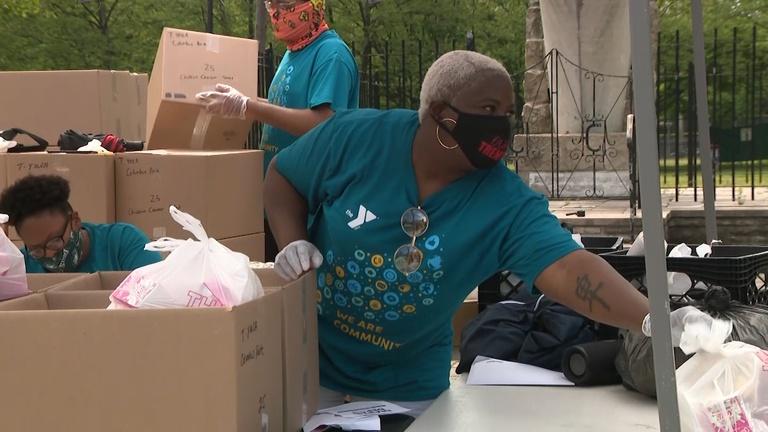 New Jersey is projected to be fifth in the nation for childhood hunger during the pandemic, according to Feeding America. Organizations like Hunger Free New Jersey are pushing for more community involvement to get meals to kids. Other efforts like the Bergen County Food Security Task Force are convening a range of experts to tackle the issue regionally.
Firing Line with Margaret Hoover
Firing Line is broadcast Fridays at 8:30pm and streams live.
July 24: Mike DeWine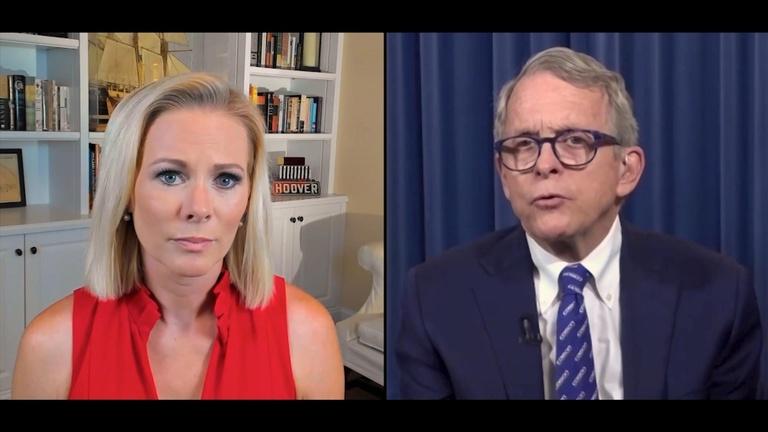 Gov. Mike DeWine (R-OH) discusses why COVID-19 cases are surging, his new decision to mandate masks statewide, reopening schools and the 2020 election. He reacts to the arrest of the Ohio House Speaker in connection with a $60 million bribery case.
GZERO World with Ian Bremmer
Ian Bremmer, a renowned political scientist, entrepreneur and bestselling author, shares his perspective on recent global events and interviews the world leaders, experts and newsmakers. Watch Saturdays at 10:30am or stream now.
July 25: Lessons Not Learned: America's Pandemic Response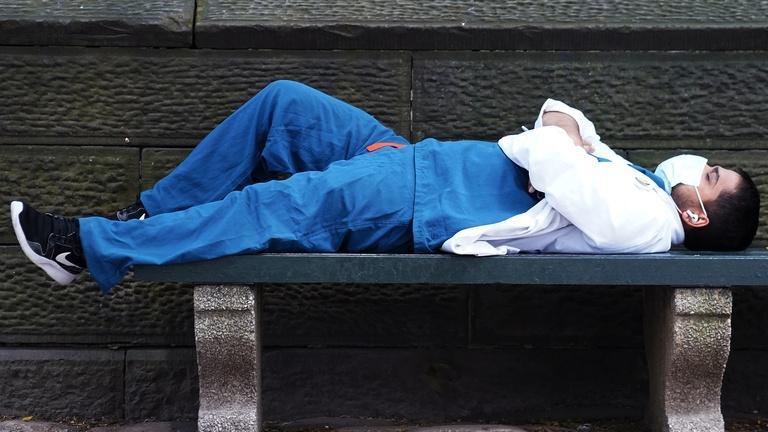 As the hot spots for the coronavirus outbreak in the United States shifts to the South and the Sunbelt, politics as usual and an aversion to scientific expertise allowed for a very foreseeable crisis. Vivek Murthy, former U.S. Surgeon General breaks down how we got here and how we get out. And in Puppet Regime, Zuck and Covid lay it all out in an epic rap battle.
Hotlines and Information
Stay-in-the-know about what's on-air and online at THIRTEEN. Sign-up for free weekly eNewsletters, including on coronavirus reports.
Government Sites and Resources
Centers for Disease Control and Prevention (CDC)
The CDC's Coronavirus Disease 2019 (COVID-19) page includes links to national case reporting, symptom information, advisories by health condition and occupation, and more.
New York City
For text updates from New York City, text COVID to 692-692. You will receive regular SMS texts with helpful behavior tips and news related to the coronavirus. Text COVIDESP to 692-692 for updates in Spanish.
NYC's official COVID-19 site with information on testing, resources for New Yorkers (including rent and housing and more) and business, and announcements: www.nyc.gov/coronavirus.
NYC Workplace Laws and Protections
Employers and employees can visit nyc.gov/workers or call 311 (212-NEW-YORK outside NYC) for labor law information and more.
New York City Public Schools and Learning
Create a NYC Schools Account to sign up for Department of Education notifications and track your child's education.
NYC Department of Education-specific instructional resources for students in grades Pre-K through 12, messages for families, and more are found at schools.nyc.gov/learnathome. More information about Google classroom, iPads, meals, and other core services are posted at schools.nyc.gov.
New York State
NY State Hotline: 888-364-3065
For all New York State updates, and announcements from Governor Andrew Cuomo, see the state COVID site.
The New York State Department of Health posts a daily COVID 19 case tally by county.
New Jersey
NJ State Hotline: 1-800-962-1253
Text NJCOVID to 898-211 to receive text updates.
The official State of New Jersey coronavirus hubis covid19.nj.gov.
Media and Independent Sources
The New York Times is providing free access to its most important updates and most useful guidance on the coronavirus.
NJTV News and NJ Spotlight provide daily reporting on the coronavirus in New Jersey, as well as newsletters.
Covid19.NYC is an independent website offering public health information to New Yorkers, aimed at centralizing and aggregating info from a range of medical authorities. All information is sourced from WHO, CDC, NYS Department of Health and NYC Department of Health websites and guidelines.
Remote Learning Resources from WNET Education
Programs for remote learning air on THIRTEEN, WLIW21, WLIW WORLD and NJTV to better serve families during the COVID-19 pandemic.
Help keep students learning at home with tools for parents and educators on WNET's Education site. All resources are free and standards-aligned.