THIRTEEN and PBS offer regular, in-depth reporting on the coronavirus to help everyone understand the disease and emergency response measures, and the behaviors that are best for your – and others' – health, as areas reopen. Here is the latest from infectious disease doctors, medical professionals, officials and journalists who cover coronavirus news. This page will be updated as reporting continues.
Recent COVID News and Numbers
Click for Hotlines and Information Sources
New York State is responding to a COVID-19 cluster on-campus at SUNY Oneonta. The state's guidance for college campuses: Schools must return to remote learning with limited on-campus activity for two weeks when 5 percent or 100 individuals test positive for COVID-19 within a two-week period. See New York State's guidelines for higher education during the COVID period.
We're offering updates via email or mobile on the coronavirus now through the duration of the pandemic. Sign up for email alerts here, or text UPDATES to 30644 for mobile notifications.
MetroFocus Interviews
MetroFocus airs weeknights at 6pm (see schedule for late-night and weekends) and livestreams; listen weeknights on 88.3 WLIW-FM at 11pm.
PBS NewsHour Reports
PBS NewsHour is broadcast weeknights at 7pm and weekends at 6pm and streams live. Listen to half-hour broadcasts on 88.3 WLIW-FM weeknights at 6pm. See PBS NewsHour Essential Coronavirus FAQ.
September 4: What Universal Health Care Means During a Pandemic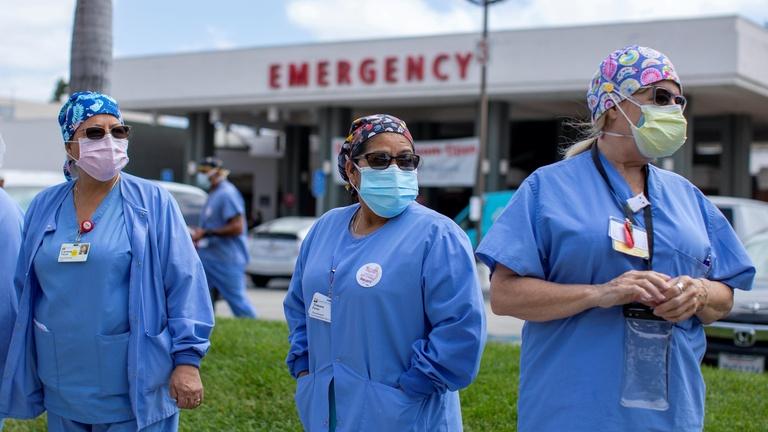 Our series on universal health care, The Best Health Care? America and the World, was filmed before the novel coronavirus pandemic exploded. How have the three countries we explored — the United Kingdom, Switzerland and Australia — responded to this global crisis? And what lessons might they offer the United States? William Brangham reports and talks to Dr. Ashish Jha, our series collaborator.
September 3: What Accelerated COVID-19 Vaccine Timeline Means for Safety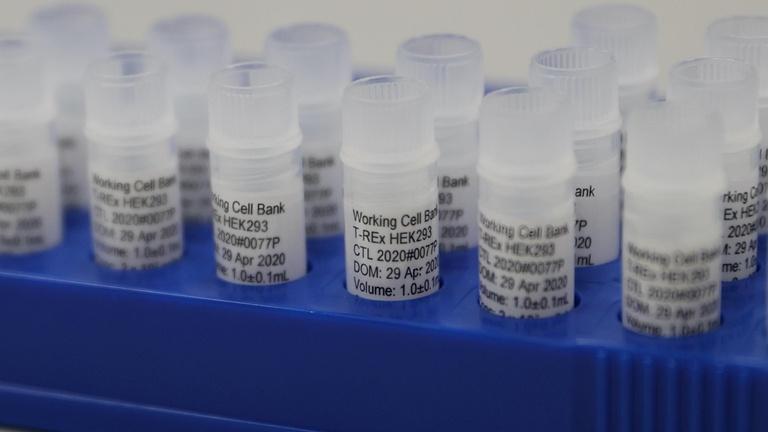 Some of the federal government's top health officials are suggesting a vaccine for COVID-19 could be released in less than two months. The move would be made through a special emergency authorization of the Food and Drug Administration. But the accelerated speed of the process is also raising questions. Amna Nawaz reports and talks to Dr. Michael Mina of Harvard's School of Public Health.
September 2: How Iowa Became a Coronavirus Hot Spot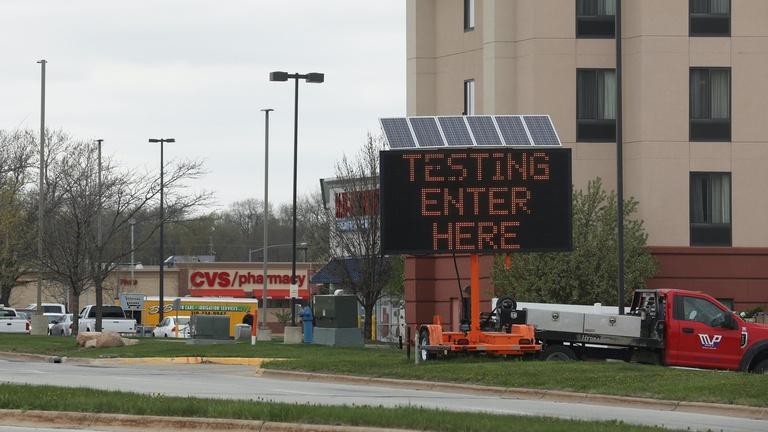 Iowa is dealing with a surge of coronavirus cases that has turned the state into a hot spot for the disease. The increase has been driven in part by the return to school, with virus clusters developing around the state's major universities. But Gov. Kim Reynolds has resisted measures like widespread bar closures and mask mandates. Amna Nawaz talks to O. Kay Henderson of Radio Iowa.
September 2: How CDC's Eviction Moratorium Affects Renters and Landlords

The Trump administration has announced a temporary national moratorium on evictions for tens of millions of renters who have lost work. The action comes via the Centers for Disease Control and Prevention, which says evictions pose a health hazard during the pandemic. We hear from people dealing with this issue, and Judy Woodruff talks to
Diane Yentel of the National Low Income Housing Coalition
.
September 1: How Pandemic, Politicization Could Jeopardize 2020 Census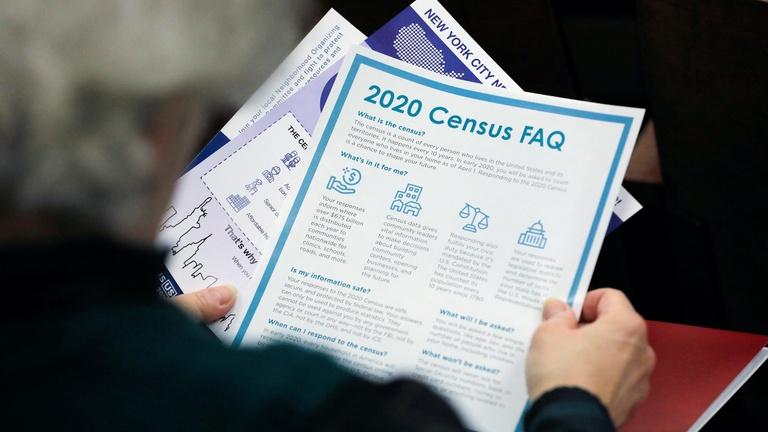 The United States Census is always a daunting challenge, but in 2020, the effort is further complicated by the novel coronavirus pandemic. With a compressed timeline to complete the once-per-decade population count, some census officials worry that the effort is being politicized — and is likely to undercount certain groups. Amna Nawaz talks to NPR's Hansi Lo Wang, who covers the Census Bureau.
August 29: Inequalities of Remote Learning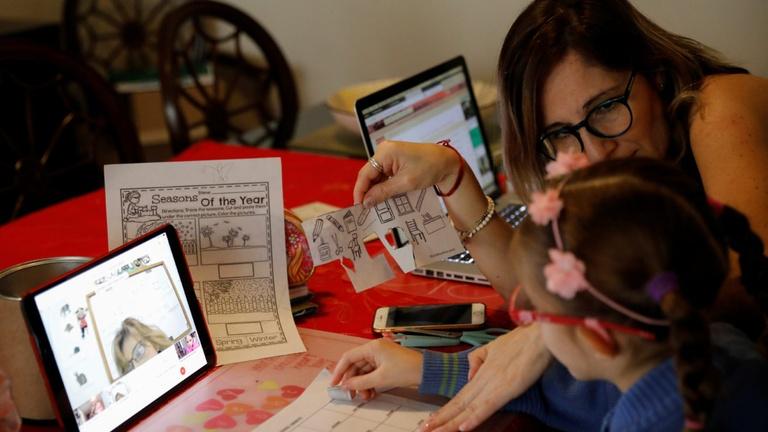 When schools across the nation shifted to remote learning at the start of the COVID-19 pandemic, the change exacerbated several inequities between students including class, race, access to technology, and learning abilities, indicating which students may or may not succeed. Wayne Lewis, former Kentucky Education Commissioner and Dean of Belmont University joins Hari Sreenivasan to discuss.
August 29: Will Outdoor Schooling Work for NYC?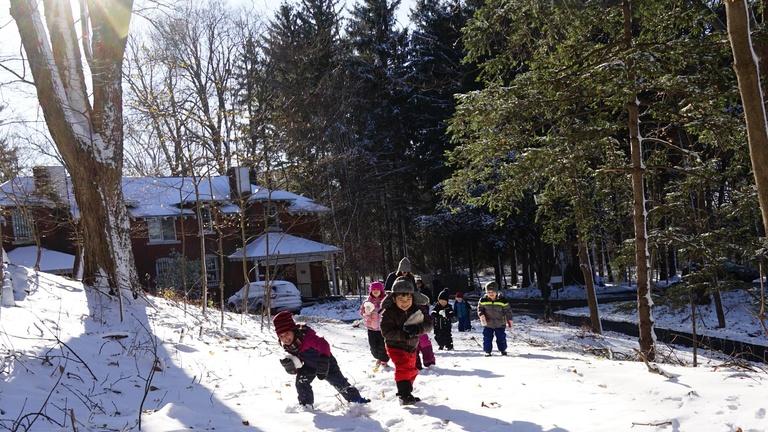 For a preschool program along New York's Hudson River, taking kids outdoors, no matter the weather, is built into the school's model. But for an urban district like New York City, schools face a bigger set of challenges as they prepare to reopen in less than two weeks.
NJTV News
See the NJTV News Coronavirus hub for coverage of the disease and its impact on New Jersey.
September 3: How Will Kids Be Affected By the Absence of School?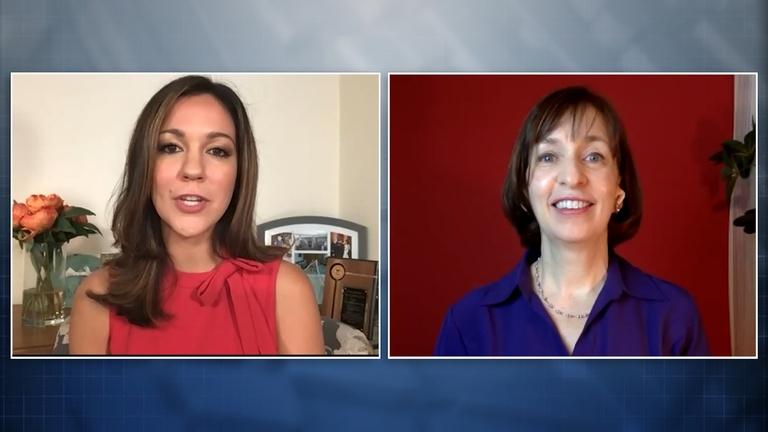 Child and family psychologist Eileen Kennedy-Moore talks about the impact the stress of the pandemic is having on children and how being separated from support staff, teachers, and friends is only making it worse.
September 3: What Are the Long Term Effects of COVID-19?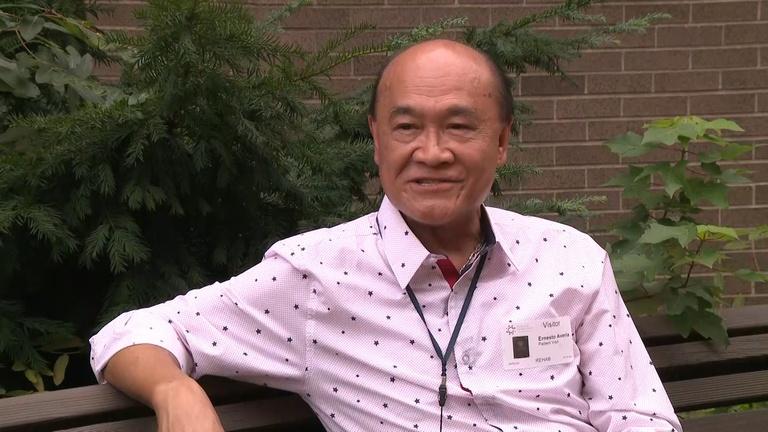 73-year-old Ernesto Averia is reminded of his battle with coronavirus every day. Months after his initial diagnosis, he's still being treated at the Hackensack Meridian JFK Johnson Rehabilitation Institute.
September 2: State to Provide More Financial Help to Small Businesses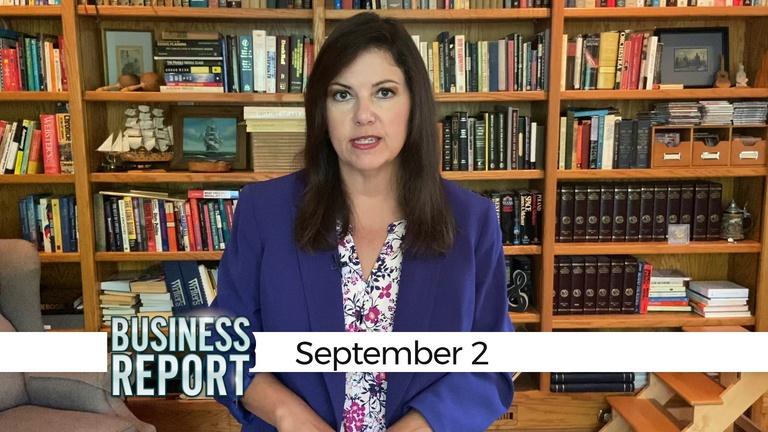 More help is on the way for New Jersey's struggling small businesses. The Economic Development Authority has announced a $10 million expansion of its Small Business Emergency Assistance Loan program. Starting in the fall, businesses and nonprofits will be able to apply for up to $100,000 in low-cost financing to cover payroll and other costs including rent, mortgages, utilities, personal protective equipment and other equipment.
September 2: Pending Bill Requiring Flu Vaccine for Students Making Waves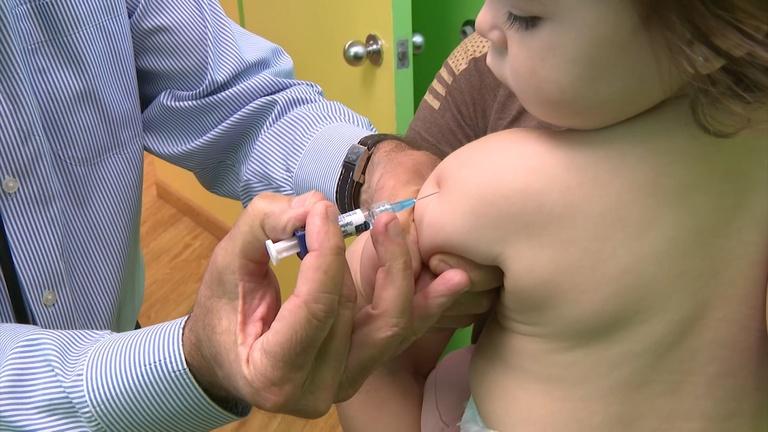 As health experts predict a possible twindemic this fall, a new bill introduced by Assemblyman Herb Conaway would mandate that all New Jersey school children get an annual flu shot. Opponents say it's not a one size fits all solution.
September 1: The Day Has Arrived: Gyms Reopen in New Jersey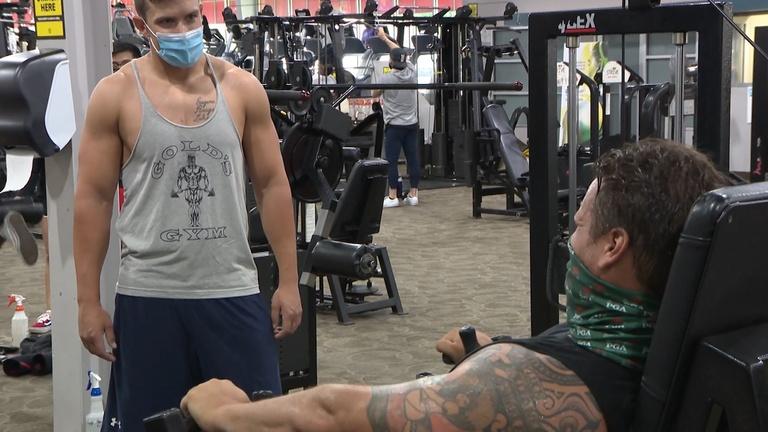 After five and a half months, gyms were finally allowed to reopen their doors to customers. Indoor amusement parks and water parks were also able to reopen Tuesday. What's it been like so far? Take a look inside.
August 31: Restaurant Owners Race to Reopen Limited Indoor Dining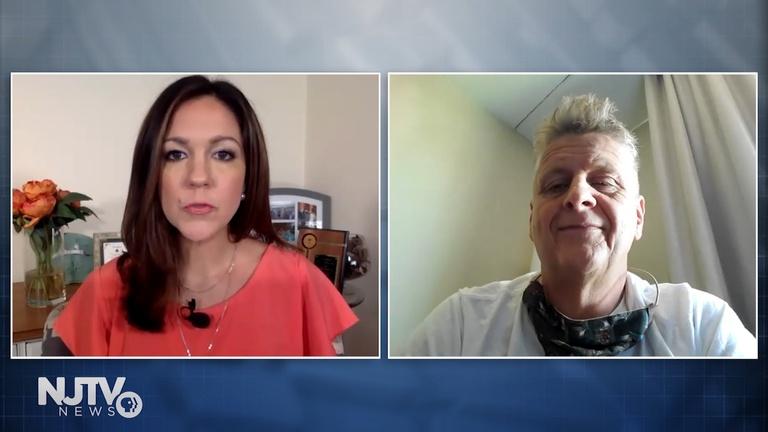 Gov. Phil Murphy announced that limited indoor dining can resume at 25% capacity on Sept. 4. Restaurant owners and patrons must follow a number of rules in order to maintain social distancing guidelines.
August 31: COVID-19 Vaccine Clinical Trial Launches in Hackensack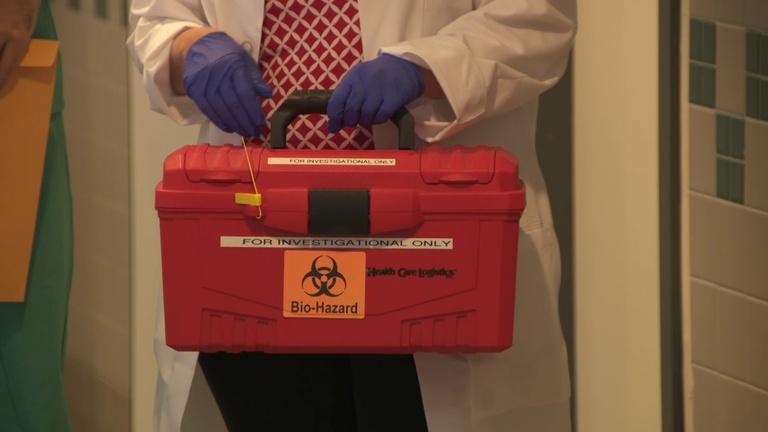 The head of the FDA says he may be willing to fast track a coronavirus vaccine before phase three trials end. Phase three clinical trials are considered to be the most rigorous, large-scale testing. In New Jersey, two major hospitals are already on phase three and are recruiting more volunteers to test out a potential vaccine.
August 28: The Speed and Accuracy of COVID Tests in New Jersey


Brenda Flanagan reports on problems like false positives and long test result turnarounds, which underscore the dilemma facing New Jersey schools and businesses as they look to reopen. See segment on NJTV News site.
Hotlines and Information
Stay-in-the-know about what's on-air and online at THIRTEEN. Sign-up for free weekly eNewsletters, including on coronavirus reports.
Government Sites and Resources
Centers for Disease Control and Prevention (CDC)
The CDC's Coronavirus Disease 2019 (COVID-19) page includes links to national case reporting, symptom information, advisories by health condition and occupation, and more.
New York City
For text updates from New York City, text COVID to 692-692. You will receive regular SMS texts with helpful behavior tips and news related to the coronavirus. Text COVIDESP to 692-692 for updates in Spanish.
NYC's official COVID-19 site with information on testing, resources for New Yorkers (including rent and housing and more) and business, and announcements: www.nyc.gov/coronavirus.
NYC Workplace Laws and Protections
Employers and employees can visit nyc.gov/workers or call 311 (212-NEW-YORK outside NYC) for labor law information and more.
New York City Public Schools and Learning
Create a NYC Schools Account to sign up for Department of Education notifications and track your child's education.
NYC Department of Education-specific instructional resources for students in grades Pre-K through 12, messages for families, and more are found at schools.nyc.gov/learnathome. More information about Google classroom, iPads, meals, and other core services are posted at schools.nyc.gov.
New York State
NY State Hotline: 888-364-3065
For all New York State updates, and announcements from Governor Andrew Cuomo, see the state COVID site.
The New York State Department of Health posts a daily COVID 19 case tally by county.
New Jersey
NJ State Hotline: 1-800-962-1253
Text NJCOVID to 898-211 to receive text updates.
The official State of New Jersey coronavirus hubis covid19.nj.gov.
Media and Independent Sources
The New York Times is providing free access to its most important updates and most useful guidance on the coronavirus.
NJTV News and NJ Spotlight provide daily reporting on the coronavirus in New Jersey, as well as newsletters.
Covid19.NYC is an independent website offering public health information to New Yorkers, aimed at centralizing and aggregating info from a range of medical authorities. All information is sourced from WHO, CDC, NYS Department of Health and NYC Department of Health websites and guidelines.
Remote Learning Resources from WNET Education
To better serve families during the COVID-19 pandemic, WLIW21 will offer an At Home Learning educational programming block starting Tuesday, September 8 at 9 a.m. Grades 3K-Grade 2 are served by Let's Learn, NYC!, followed by a NJTV Learning Live lesson for 3rd graders at 10 a.m. and one for 4th graders at 11 a.m. Learn more about the broadcast line up on WLIW21.
Help keep students learning at home with tools for parents and educators on WNET's Education site. All resources are free and standards-aligned.