THIRTEEN and PBS offer regular, in-depth reporting on the coronavirus to help everyone understand the disease and emergency response measures, and the behaviors that are best for your – and others' – health, as areas reopen. Here is the latest from infectious disease doctors, medical professionals, officials and journalists who cover coronavirus news. This page will be updated as reporting continues.
Recent COVID News and Numbers
Click for Hotlines and Information Sources
On Sunday, August 23, Governor Andrew M. Cuomo announced new lows for COVID-19 hospitalizations, patients in ICUs and intubations. Hospitalizations dropped to 472, the lowest number since March 16, and the number of patients in ICUs dropped to 110, the lowest number since March 15. Intubations dropped to 50, the lowest number since mid-March.
We're offering updates via email or mobile on the coronavirus now through the duration of the pandemic. Sign up for email alerts here, or text UPDATES to 30644 for mobile notifications.
MetroFocus Interviews
MetroFocus airs weeknights at 6pm (see schedule for late-night and weekends) and livestreams; listen weeknights on 88.3 WLIW-FM at 11pm.
PBS NewsHour Reports
PBS NewsHour is broadcast weeknights at 7pm and weekends at 6pm and streams live. Listen to half-hour broadcasts on 88.3 WLIW-FM weeknights at 6pm. See PBS NewsHour Essential Coronavirus FAQ.
August 26: Frieden on 'Unprecedented' Political Influence in Science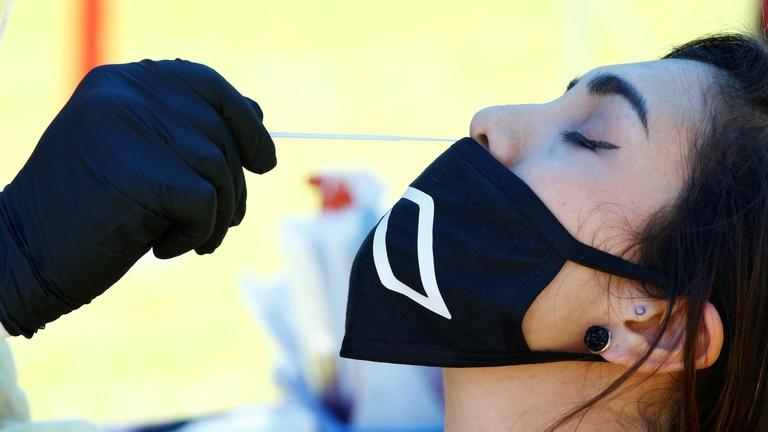 Questions are again being raised about whether the Trump administration is injecting politics into science — and the national pandemic response. Recent moves by the Food and Drug Administration and the Centers for Disease Control and Prevention appear to conflict with the medical community's consensus on handling COVID-19. William Brangham talks to Dr. Thomas Frieden, former head of the CDC.
August 24: News Wrap: WHO Urges Caution Over COVID-19 Plasma Treatment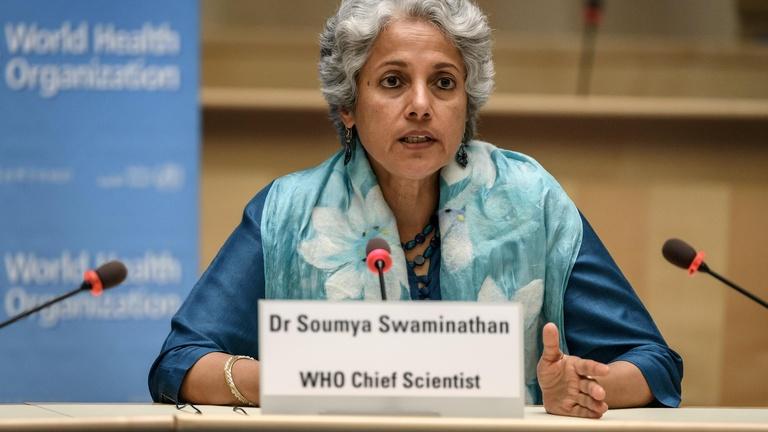 \
In our news wrap Monday, the World Health Organization urged caution in treating COVID-19 patients with plasma from people who have had the virus. The U.S. Food and Drug Administration has authorized the treatment at President Trump's urging, but top WHO scientists reiterated it is still experimental.
August 24: How Coronavirus Forced Republicans to Downsize Convention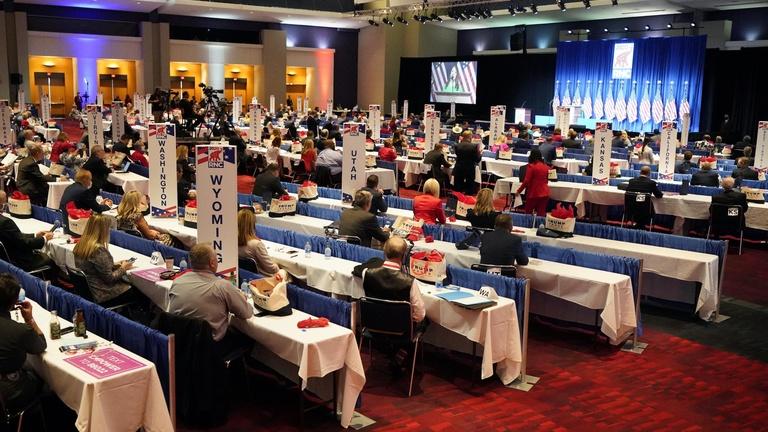 In 2016, Donald Trump accepted the Republican nomination for president in front of a roaring crowd of thousands. But the coronavirus pandemic disrupted the GOP's plans for a similar event this year. Instead, a greatly reduced crowd of delegates has gathered at the RNC site in Charlotte, and Trump will accept the nomination from the South Lawn at the White House.
August 21: The Role of Face Masks in Pandemic History and Culture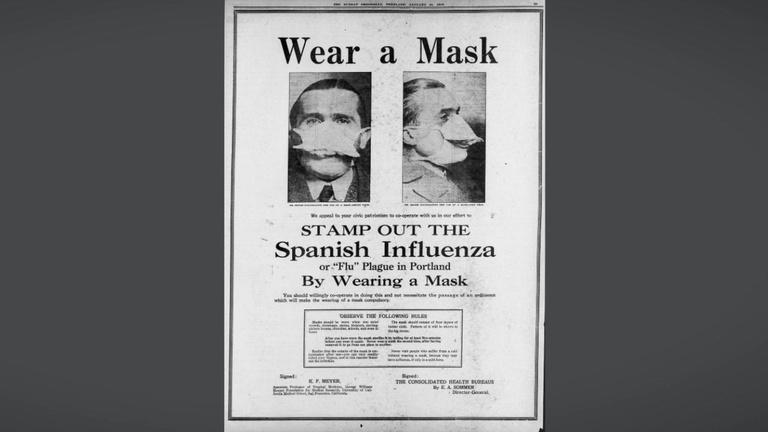 Face masks have become part of our daily lives in a way few would have anticipated only months ago. Yet the coronavirus pandemic is not the first American crisis in which face coverings have played a central role. The Smithsonian Institution's National Museum of American History is preserving artifacts from this pandemic – and placing them in historical context.
Amanpour and Company
Amanpour and Company airs Monday – Friday at 11pm; repeats at 4pm. Watch broadcast or livestream.
August 25: Seizures and Memory Loss: One Patient's Post-COVID Reality


The effects of coronavirus on the human body are still unclear. Michael Reagan was fit and healthy before contracting COVID-19 in March. Since then he has been admitted repeatedly to New York's Mount Sinai Hospital with serious, recurring symptoms. He speaks with Hari Sreenivasan about his experience, alongside the doctor running Mount Sinai's Center for Post-COVID Care.
August 24: The Science Behind Convalescent Plasma Therapy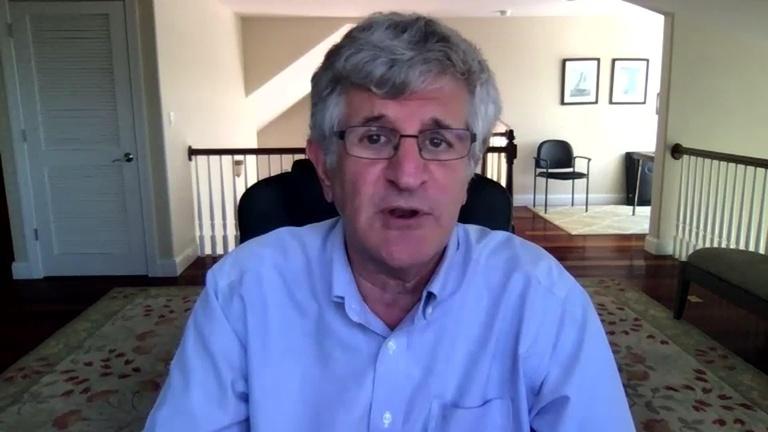 One of President Trump's top campaign promises is tackling coronavirus. On Sunday, the President announced emergency authorizations of Convalescent Plasma Therapy as a potential treatment. Dr. Paul Offit is the Director of the Vaccine Education Center at the Children's Hospital of Philadelphia. He joins Christiane Amanpour to explain the science behind the treatment.
NJTV News
See the NJTV News Coronavirus hub for coverage of the disease and its impact on New Jersey.
August 28: To Reopen, NJ Needs Faster, More Accurate COVID Tests


NJ still needs to acquire faster, more accurate Covid-19 tests, if it wants to fully reopen schools and workplaces.
August 27: Gyms Reopening, Some Health Experts Say It's Too Soon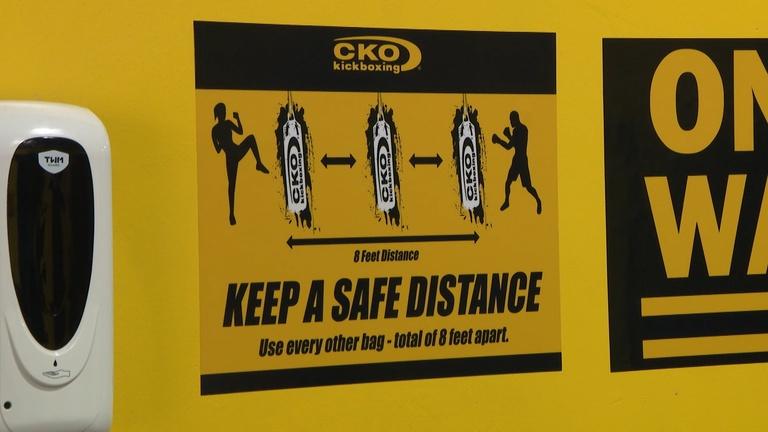 Gov. Phil Murphy finally set the reopening date of Sept. 1 for gyms. The governor's decision to open indoor gyms is alarming to some health experts.
August 27: RU Scientists Conceive Faster Way to Decontaminate N95 Masks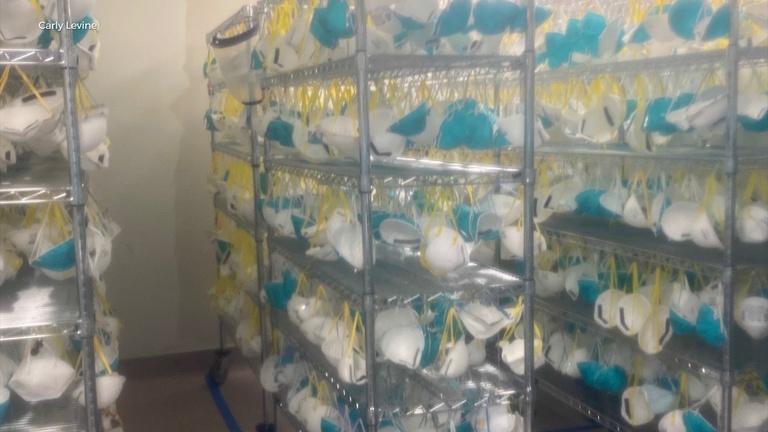 Rutgers University scientists figured out a faster, less expensive way to decontaminate N95 masks and on a large enough scale that it could rescue the healthcare industry during times of shortage for personal protection supplies.
August 26: Convalescent Plasma Treatment 'Safe' but Research Needed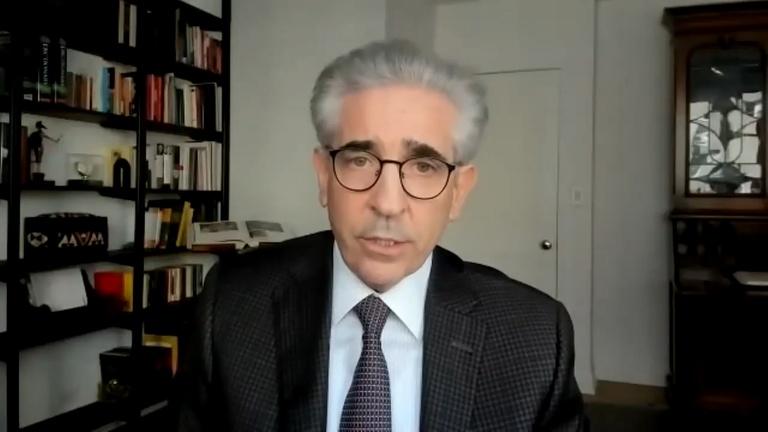 Dr. Marc Klapholz, who is the chair of the department of medicine at Rutgers Medical School and the principal researcher into the use of convalescent plasma to treat COVID-19, spoke with NJTV about the promising treatment.
August 24: Diner Reopens Despite Indoor Dining Ban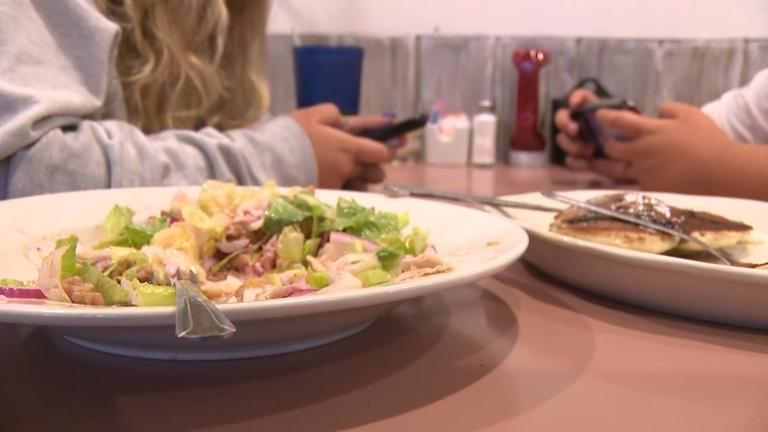 One NJ diner defiantly reopened with inside meal service Monday despite multiple citations for violating the state's indoor dining ban. Meanwhile, other Jersey restaurants keep struggling to survive without indoor dining, even as eateries in neighboring states now offer patrons that option, at a social distance.
August 21: Rental Cars Scarce Due to COVID-19 Pandemic Panic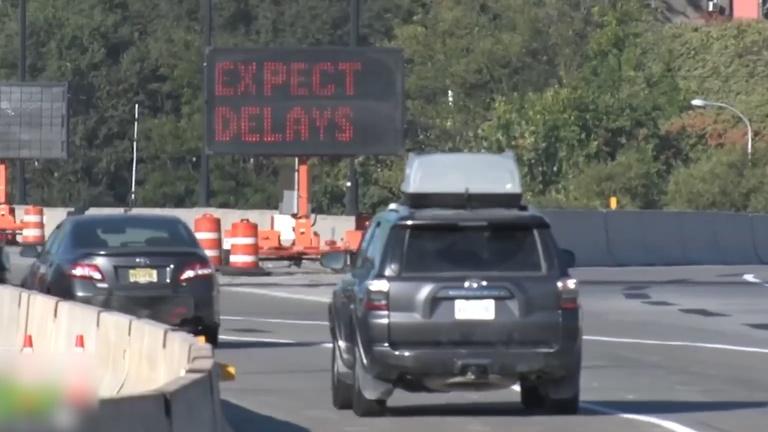 Rental cars in the NYC metro area can be hard to find with many places having waiting lists and minimum rental requirements. The prices can be double or triple what people are used to paying. Like so many other upheavals, it's due to COVID-19's impact on the car rental and sales industries, and more people deciding that it's safer to drive during the pandemic.
Firing Line with Margaret Hoover
Firing Line with Margaret Hoover airs on Fridays at 8:30pm with a repeat on Saturdays at 10am.
Friday, August 21: Gretchen Whitmer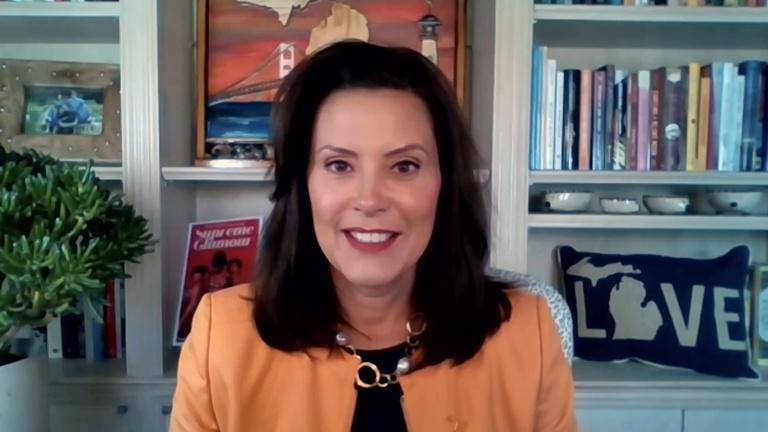 Michigan Governor Gretchen Whitmer discusses interviewing to be Joe Biden's VP, Michigan's key role in the 2020 election and the challenges of voting by mail. She weighs in on the federal government's handling of the pandemic and lockdown protests.
GZERO World with Ian Bremmer
Ian Bremmer, a renowned political scientist, entrepreneur and bestselling author, shares his perspective on recent global events and interviews the world leaders, experts and newsmakers. Watch Saturdays at 10:30am or stream now.
Saturday, August 29: Journalism on Trial in the Philippines
Maria Ressa has become the most famous journalist in the Philippines. She very well may go to prison for it. Then, a dispatch from Colombia where the pandemic has forced many Venezuelan refugees to consider the unthinkable: a return home.
Hotlines and Information
Stay-in-the-know about what's on-air and online at THIRTEEN. Sign-up for free weekly eNewsletters, including on coronavirus reports.
Government Sites and Resources
Centers for Disease Control and Prevention (CDC)
The CDC's Coronavirus Disease 2019 (COVID-19) page includes links to national case reporting, symptom information, advisories by health condition and occupation, and more.
New York City
For text updates from New York City, text COVID to 692-692. You will receive regular SMS texts with helpful behavior tips and news related to the coronavirus. Text COVIDESP to 692-692 for updates in Spanish.
NYC's official COVID-19 site with information on testing, resources for New Yorkers (including rent and housing and more) and business, and announcements: www.nyc.gov/coronavirus.
NYC Workplace Laws and Protections
Employers and employees can visit nyc.gov/workers or call 311 (212-NEW-YORK outside NYC) for labor law information and more.
New York City Public Schools and Learning
Create a NYC Schools Account to sign up for Department of Education notifications and track your child's education.
NYC Department of Education-specific instructional resources for students in grades Pre-K through 12, messages for families, and more are found at schools.nyc.gov/learnathome. More information about Google classroom, iPads, meals, and other core services are posted at schools.nyc.gov.
New York State
NY State Hotline: 888-364-3065
For all New York State updates, and announcements from Governor Andrew Cuomo, see the state COVID site.
The New York State Department of Health posts a daily COVID 19 case tally by county.
New Jersey
NJ State Hotline: 1-800-962-1253
Text NJCOVID to 898-211 to receive text updates.
The official State of New Jersey coronavirus hubis covid19.nj.gov.
Media and Independent Sources
The New York Times is providing free access to its most important updates and most useful guidance on the coronavirus.
NJTV News and NJ Spotlight provide daily reporting on the coronavirus in New Jersey, as well as newsletters.
Covid19.NYC is an independent website offering public health information to New Yorkers, aimed at centralizing and aggregating info from a range of medical authorities. All information is sourced from WHO, CDC, NYS Department of Health and NYC Department of Health websites and guidelines.
Remote Learning Resources from WNET Education
Programs for remote learning air on THIRTEEN, WLIW21, WLIW WORLD and NJTV to better serve families during the COVID-19 pandemic.
Help keep students learning at home with tools for parents and educators on WNET's Education site. All resources are free and standards-aligned.