New Yorkers prove to be a fairly healthy group when compared to Americans on the national scale. However, we are growing more obese, unfortunately. According to the NYC Health and Nutrition Examination Survey in the Journal of Urban Health (July 2018), the number of obese New Yorkers increased from 27 to 32 percent between 2004 and 2014. The gains were mostly found in men. The head of the study, Pasquale Rummo of the NYU School of Medicine, said that the weight gain coincided with a city-wide decrease in eating meals at home, according to The Daily News. We assume consuming take-out on your couch is the equivalent of eating out.
Are you eating out and taking in more calories than you bargained for? Look for inspiration to stay home and eat healthy with some new and classic cooking and food-related shows, many of which are available to stream with THIRTEEN Passport.
The French Chef with Julia Child
This classic program that premiered in 1963 on public television paved the way for cooking shows and is now available online for the first time with THIRTEEN Passport. In this rotating, special collection from its 300 episodes, chefs of all ages and abilities can share Julia Child's love of authentic French food and learn to cook some of her most loved dishes. Who better to guiding you in roasting a turkey or chopping a three-course meal in less than 30 minutes? Her lessons are full of basic tips and explanations of the ingredients themselves.
Watch The French Chef with Julia Child
and learn some fun facts about Child,
here
.
Food – Delicious Science
This is the scientific story of your next meal. Over the course of three episodes, Michael Mosley and James Wong celebrate the physics, chemistry and biology hidden inside every bite. Watch
Food – Delicious Science now.
James Wong is a botanist, science writer and broadcaster based in London, England. Holding a Master of Science degree in Ethnobotany, he has pursued his key research interests of underutilized crop species, ethnopharmacology and traditional food systems through field work in rural Ecuador, Java and China.
Michael Mosley studied medicine in London and qualified as a doctor but for the last 25 years he's been working as a documentary maker and an award-winning science journalist.
In Defense of Food
"Eat food. Not too much. Mostly plants." With that seven-word maxim, journalist Michael Pollan distills a career's worth of reporting into a prescription for reversing the damage being done to people's health by today's industrially driven Western diet.
In Defense of Food debunks the daily media barrage of conflicting claims about nutrition. Traveling the globe and the supermarket aisles to illustrate the principles of his bestselling "eater's manifesto," Pollan offers a clear answer to one of the most confounding and urgent questions of our time: What should I eat to be healthy? Watch In Defense of Food now.
America Revealed: The Food Machine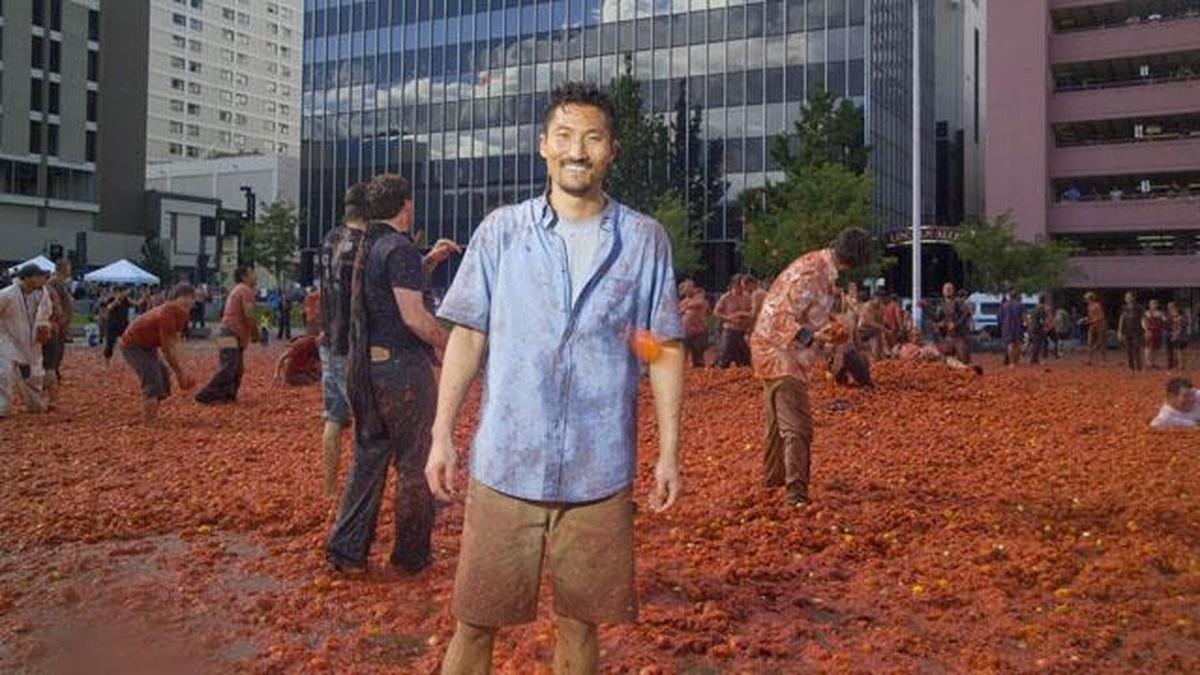 Host Yul Kwon explores the systems that feed 300 million Americans every day. He discovers engineering marvels we've created by putting nature to work and takes a look at the costs of our insatiable appetite on our health and environment. See the supply chain that leads to your pizza delivery, including the the delivery man's routes in a single night. And find out the way corn makes its way into a third of products sold in the average grocery store.
Watch America Revealed: The Food Machine now
.