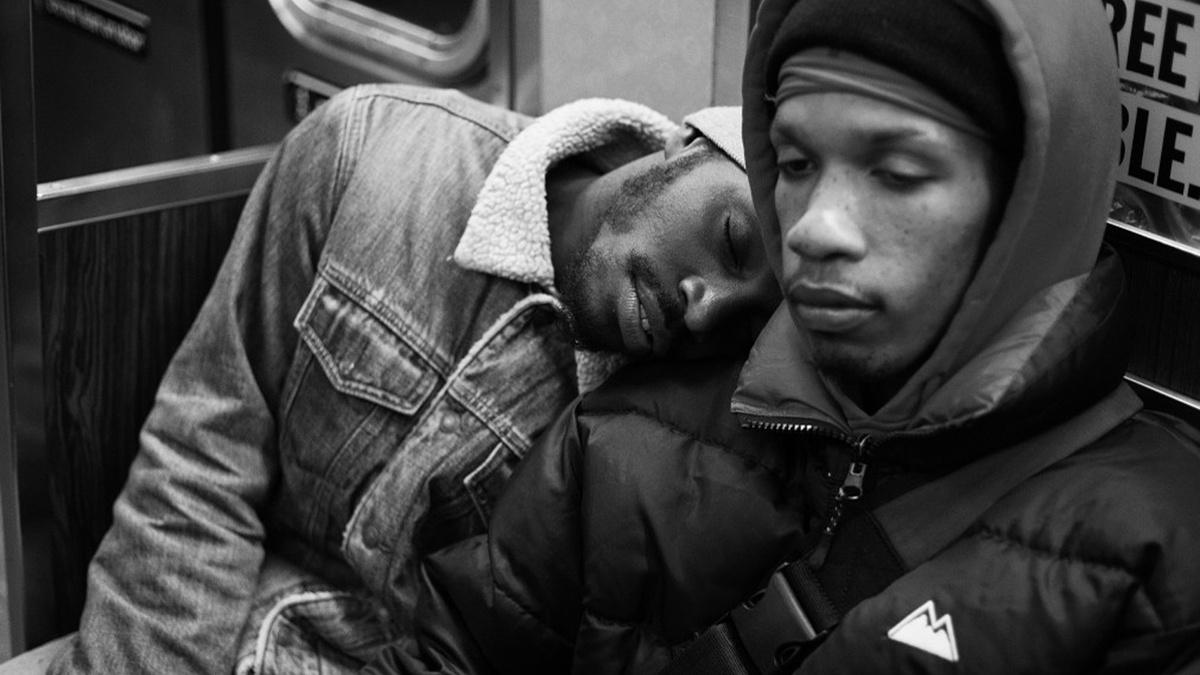 The award-winning documentary
Pier Kids
premieres August 2, 2021 at 10 p.m. and is presented by
POV
, the longest-running independent documentary series on public television. The film will be available to stream for 30 days, from August 2 to September 1, 2021.
What does life look like for LGBTQ+ youth 50 years after Stonewall? Pier Kids, directed by Elegance Bratton, focuses on homeless queer Black youth in New York City, who find safety and stability on a Hudson River pier off Greenwich Village. Most recently re-landscaped as parkland in 2003, the Christopher Street Pier has been a queer gathering place since the 1970s and is a half-mile walk from the Stonewall Inn, where in 1969, homeless LGBTQ teens, trans women of color, lesbians, drag queens and gay men fought back against a police raid, sparking an equal rights movement.
Pier Kids shines a light on the intricate ways queer people of color utilize public space to build chosen family, and celebrates these young New York City residents who are often ignored. As Eric Torres points out in his film preview in Gayletter, "While Christopher St. is emblematic of the gay rights movement, it is also symbolic of those living within the fringes of the LGBT community."
Filmed over five years (2011-2016) Pier Kids provides brief glimpses into many individuals' lives in the LQBTQ+ community, but focuses on Casper, Desean, and Krystal and the brave and resourceful lives they lead. The film also illustrates the heavy police presence in a community where sex work is the only means of survival for many.
"People died during the making of this film," Bratton explains, who was homeless himself for 10 years after being forced out of his home for being gay and before joining the U.S. Marines and training as a combat camera production specialist.
"People were gay bashed and assaulted by police. People also just plain disappeared. It is important that the world know their stories so that these injustices stop. I am making this film to honor the legacy of this historic safe space for Black and brown queer people. I made this film as a way to help Black families understand what happens to their queer children after they've been kicked out. Most importantly I made this film to redirect the modern gay rights movement in support of the people started it, black and brown homeless queer youth."
In one scene, Desean recounts his struggles to find housing stability and support after aging out of the foster care system, stating, "I've thought about getting HIV because it would be easier to access resources if I was positive."
Krystal, a trans woman, has established her chosen family, and takes on a mother role to other youth in need of housing and assistance. But, sometimes, she herself needs help from her biological family; she struggles to maintain those bonds while having her womanhood challenged or invalidated.
Casper, a queer skateboarder, relates what it was like to come out to his family, and the challenges that have faced him since.
"Witnessing the lives of all the participants in the film has been transformative for me. They've shown me that everyone is evolving" said Chester Algernal Gordon, the film's producer. "Every day they choose to live another day, fight for their rights and demand more for themselves. Resilience and courage cannot adequately describe how our participants have overcome the systems of oppression brought upon them. Sharing their dreams of inclusivity and understanding make this story special."
Henry Giardina, editor of INTO, says of the film, "These stories aren't easy to watch, but Pier Kids must be seen."
In Queer Review, Eric Langberg also recognizes the difficult and vulnerable lives portrayed: "Sometimes the film's stark portrayal of sex work, fear of HIV, and general life on the street is reminiscent of Larry Clark's Kids, except Pier Kids doesn't sensationalize a single moment or use any of it for shock value the way the fictionalized Kids did."
For more background on LGBTQ life and history related to the Christopher Street Pier and waterfront, see this
article from the NYC LGBT History Project
, which includes photos and archival video.
More LGBTQ Youth Stories, Resources and Advocates
Nonprofit organizations serving LGBTQ youth in New York City include the Ali Forney Center on W. 35th Street in Chelsea, The Center on W. 13th Street in Greenwich Village, and The Door, headquartered on Broome Street. For more New York City resource recommendations, see PFLAG NYC, the founding chapter of PFLAG, a national family-based organization committed to the civil rights of lesbian, gay, bisexual and transgender (LGBT) people.
The New York State Office and Children and Family services also offers resources for LGBTQ youth.
For more diverse, first-person stories of LGBTQ+ youth in the New York City metropolitan area, see three seasons of First Person on YouTube, produced by The WNET Group.