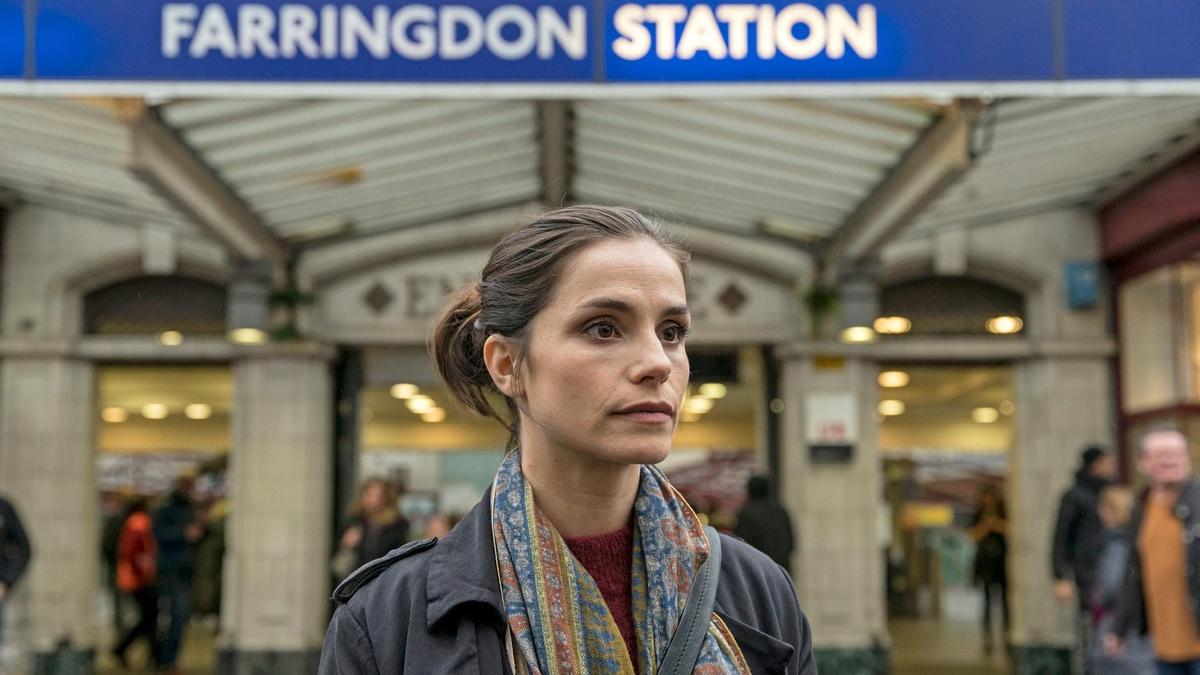 Airs Sundays: Oct 6 – Nov 10, 10 p.m. on THIRTEEN
Set in the world of London newspapers – its past riven by hacking scandals, its present at the mercy of internet speed, its future uncertain – the razor sharp drama Press explores the current, turbulent media landscape and the ethical dilemmas journalists and editors face each day. Charlotte Riley and Ben Chaplin star, with Priyanga Burford and David Suchet (Poirot).
Shadows of the series House of Cards loom when it comes to characters' personal lives and their handling of politicians and corporations. The rapid-fire repartee, whether small talk or a clash of opinion in a crisis, is similar to the smarty-pants dialogue of The West Wing. The emotional pull comes from its characters, most of whom seem to accept loneliness as the price for their work ethic and drive. And no one can get their job done without some give and take.
The series pits two papers against each other, even placing them at punching distance: they share the same coffee truck, smack dab between their headquarters. The Herald considers itself an upright journal of the truth, and has been letting go of investigative journalists and its editorial standards in an effort to stay viable amidst sinking sales. The Post is much more willing to go with the flow of fast news and social media click-bait, but its editor takes orders at times from the paper's owner (David Suchet as George Emmerson) and forces outside the paper.
Without scooping the series' plots and with no spoilers, here are the roles we love that push all the right buttons in this addictive drama.
Why We Love These Characters on Press
Holly Evans
Charlotte Riley (
King Charles III, Peaky Blinders
) plays Holly Evans, a thirty-something, nose-to-the-grindstone deputy news editor at
The Herald
. She misses being a reporter in the field, to the point that she'll work double overtime to conduct an investigation, only to let her underling get the byline. While she may be a loner, she's socially smart enough to know that it isn't healthy to be so isolated. There are chips in her armor, and she's open to the idea of letting some light shine in.
Duncan Allen
The bad boy and editor of London's leading tabloid –
The Post
– is Duncan Allen, played by Ben Chaplin (
Apple Tree Yard, The Thin Red Line
). He's impolite, brash, perhaps even sleazy – but sometimes he does have a point when he plays to humanity's worse angels. What makes him so interesting is the suggestion that he is a fallen angel – that he was once a serious reporter than Holly Evans could admire. In his 50s, it looks like he's about to burn the bridge that's separating him from his wife and young son. You never know what's going to come out of his mouth, whether it's what he asks of others or the tales he spins.
Ed Washburn
Paapa Essiedu (Hamlet, King Lear of Royal Shakespeare Company) is Ed Washburn, a recent graduate of Oxford who hoped his first job would be with the liberal-leaning Herald. Instead, the rookie works at The Post, where his first two assignments churn his stomach on moral grounds. But he's an achiever who wants to do his job well, so he plows through quandaries to make sure he delivers what's asked of him. He's talented, likable and the viewer can easily identify with his moments of befuddlement, especially if you're also a newcomer to the world of 24-hour news cycles.
Amina Chaudury
Amina (Priyanga Burford – King Charles III) is in her mid-40's and has risen through the ranks to become The Herald's editor. She might have held fast to principle when she was a reporter, but now she's responsible for sales and the flagging paper's very survival, and she must make compromises. It's gratifying to see someone in a position of power show that some decisions are very hard to make. You can also laugh with Amina: she pulls off a great scene when she tries to explain the era of videotapes to a younger member of the marketing department.
---
These are just a few of the characters to meet in the broadcast premiere of Press on Masterpiece, Sunday, October 6 at 10 p.m. Members of THIRTEEN can binge-watch all six episodes then with the member benefit THIRTEEN Passport.