Taking place only once every 10 years, the U.S. Census attempts to count the entire population of the country, from infants to the elderly and including citizens and non-citizens. This count of people determines a state's number of representatives in the U.S. Congress, its electoral votes, and the vital federal funding a state receives for services such as early education, public housing, and food benefits for those in need.
Billions of dollars are at stake; population groups that are at-risk of not responding to the Census are the focus of intense New York outreach efforts.
The 2020 Census survey will ask 12 questions about where you live and with whom you live, and the race and ethnicity of the people in your home; as well as for your address, telephone number and whether you rent or own your home. The Census specifically wants to know who you live with as of April 1, 2020. You can see all questions on the Census and an explanation of them at the official Census site, which also explains the purpose of asking these questions.
The Census 2020 Timeline
March 12-20
The Census 2020 kicks off in mid-March. Nearly every residential address – 95 percent of the country, or 143 million households – can expect to receive a survey "invitation" in the mail between March 12 and March 20. The other five percent will receive a visit by a census worker who will deliver the invitation in person, or interview an adult at the address. See a sample Census invitation, in English and Spanish. There is also a bilingual FAQ (Frequently Asked Questions) sheet.
In many Census tracts with foreign-born residents, the invitation will include assistance information in many languages. While the online survey is offered in several languages, speakers of many other languages will have a phone number to call, rather than a language to select online.
March 30 – April 1
The Census Bureau will count people who are experiencing homelessness over these three days. The bureau explains the process in this article.
April 1: Census Day
Your invitation will have detailed information on how to respond by mail, phone or by filling out a survey online at www.My2020census.gov. April 1 is Census Day, when everyone should submit their survey. When you respond to the census, you'll tell the Census Bureau where you live as of April 1, 2020, and who is in your household.
April
Census takers will begin visiting college campuses, off-campus housing, senior centers, and others areas where people live in large groups. Given the rise of the coronavirus pandemic, the Census may announce new protocols for Census worker visits.
May – July
Census takers will begin visiting homes that haven't responded to the 2020 Census to help make sure everyone is counted. Given the rise of the coronavirus pandemic, the Census may announce new protocols for Census worker visits.
December
The Census Bureau will deliver apportionment counts to the President and Congress as required by law. Apportionment determines how many seats of the 435 in the House of Representatives a state will have, based on its population.
What's New for Census 2020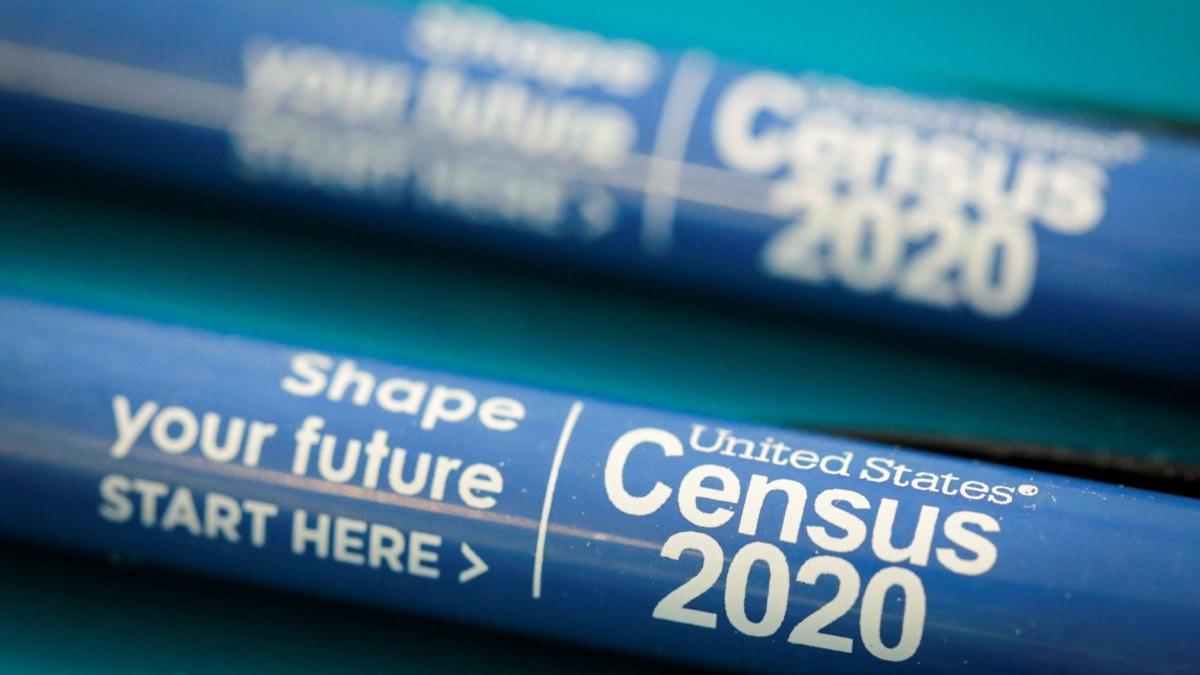 The Census 2020 provides new categories for survey answers, and for the first time, you can choose to respond online via the Census website or by phone.
PBS NewsHour Weekend
and Hansi Lo Wang of NPR explain what to expect in the 2020 Census in the video, above.
Race and Ethnicity
There are two questions this year related to race and ethnicity. Question 8 asks if you identify as having Hispanic, Latino or Spanish origin according to your heritage, nationality, lineage, country of birth, or that of your ancestors. Question 9 asks about race.
The Census site offers explanations about race and about Hispanic, Latino or Spanish origin.
Same Sex or Opposite Sex
In the question that asks how people in the home are related, new categories that account for sexual orientation include "same sex" and "opposite sex" for spouse, wife, husband, partner. There is no category for non-binary people.
Online Survey
After you receive your survey invitation in the mail, you can complete the Census survey online at www.My2020census.gov. You must have the 12-digit code that is mailed or delivered in person to your address before filling out the form, and you must complete the survey in one sitting. Ten minutes should be enough. You can not save the survey and finish it later, but you can start over if you run out of time or have to stop.
As the New York City Census Director Julie Menin points out in her MetroFocus interview, one-third of New York City residents do not have access to broadband internet. To help make it easier to submit the survey online, all New York City public library branches will have computer stations for filling out the form, and faith-based organizations are also making computers available.
Learn more at the library nearest you. New York City has many library branches that are prepared to help people with the Census. (Due to coronavirus precautions, all New York Public Library locations will be closed from Saturday, March 14 through through at least Tuesday, March 31.) See the New York Public Library (serving the Bronx, Manhattan, Staten Island); Brooklyn Public Library; and Queens Public Library for more Census information.
Answer Survey by Phone
Your survey form will include a unique ID number and a phone number to call if you choose to submit your Census information by phone.
Census Worker Visit
If you do not submit your survey by May, a Census worker will attempt to visit your address to help fill out the form. This person will not ask to enter your home. To be sure the person is an official Census worker, check that they have a valid ID badge, with their photograph, a U.S. Department of Commerce watermark, and an expiration date. If you have any questions about the person's identity, you can call 844-330-2020 to speak with a Census Bureau representative.
Because the novel coronavirus pandemic will limit people's in-person interactions in the days to come, it is quite timely to have the option to answer questionnaires by phone and internet, in addition to mail!
Privacy Concerns
No one is left out from the Census – it is for citizens and non-citizens alike, and everyone's private information is protected by a law called Title 13 (see document).
Though the Census Department uses data for statistics to report, it strips identifying personal information from its data. Personal Census data remains secret for 72 years. The Census will never share information with ICE, the FBI or other law enforcement agencies.
Census 2020, a production of Minnesota Television, explains aspects of the Census and it's importance. Below is a clip that explains privacy:

Census 2020
Produced by Minnesota Public Television, the Census 2020 series consists of two seasons of short, informative videos about the census. While the speakers hail from Minnesota, the facts and information shared about the census applies to all parts of the country. Watch them all, here.
To learn about efforts in New York to "get out the Census" and where it is most important to improve self-responses to the survey, see our post New York's Census Count: Why and Where it Matters.
For answers to many questions about how to answer the Census questionnaire, and how it is beneficial to communities, see the government's official 2020 Census site.