Two years ago in 2019, millions of people flocked to New York City for WorldPride, a global celebration of LGBTQ rights, and to commemorate the 50th anniversary of the Stonewall riots in Greenwich Village that sparked the modern LGBTQ civil rights movement. In 2021, after more than a year of the COVID-19 pandemic, the 2021 Pride theme is "The Fight Continues." Indeed, the LGBTQ community holds powerful lessons for all in fighting for healthcare equity and civil rights. To see NYC Pride's 2021 roster of events including the NYC Pride March to be broadcast on Sunday, June 27, visit www.nycpride.org.
THIRTEEN's LGBTQ Pride Month premieres and encores include a film spotlighting New York's own all-male drag ballet troupe and pivotal moments in U.S. history, from the Lavender Scare to Stonewall.
Stonewall

American Experience: Stonewall Uprising is a landmark film told by those who took part in or witnessed this momentous event – Stonewall patrons, police detectives, journalists, former New York City Mayor Ed Koch, and more. Stream the documentary now with the member benefit THIRTEEN Passport.
See all episodes of American Experience.
Performance and Storytelling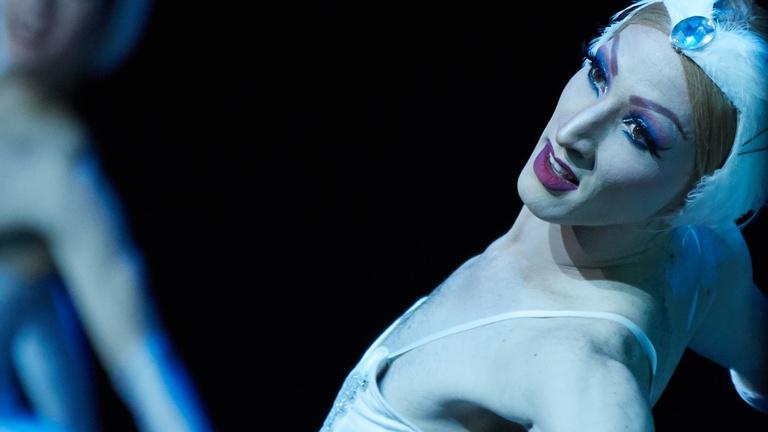 American Masters – Ballerina Boys (Friday, June 4 at 9 p.m.) features an all-male ballet dance troupe whose origins and home is actually New York City, despite its name: Les Ballets Trockadero de Monte Carlo ("The Trocks"). For over 45 years the company has shared their signature style and message of equality, inclusion and social justice with audiences around the world. The men perform classical ballet en pointe and in drag, challenging the art form's rigid gender norms as they mix rigorous technique with comedy and satire.
Inspired by the Stonewall Riots of 1969, the company was fueled by the spirit of defiance and creative exuberance that the gay rights movement unleashed. The film Ballerina Boys follows The Trocks on tour in the Carolinas, an epicenter of continued struggles for LGBTQ rights. American Masters — Ballerina Boys interweaves original interviews and contemporary and archival performance footage to tell the remarkable history of the company and culminates with The Trocks' 2019 performance at the Stonewall 50th anniversary concert at Central Park's SummerStage in New York City. In the words of ballerina Kevin Garcia, "Every time the curtain opens we represent progress for equality. We just do it dancing." See the full film on American Masters beginning June 4.

American Masters – Holly Near: Singing for Our Lives Trailer (Friday, June 4 at 10 p.m.) focuses on
the outspoken political activist and singer-songwriter, Holly Near. Her music and life story illustrate how song can have the power to send a clarion call and influence the course of social justice – from the lesbian and women's movements to anti-war efforts and the fight to give South American women a voice. Watch the encore broadcast on June 4 or stream now with the member benefit THIRTEEN Passport.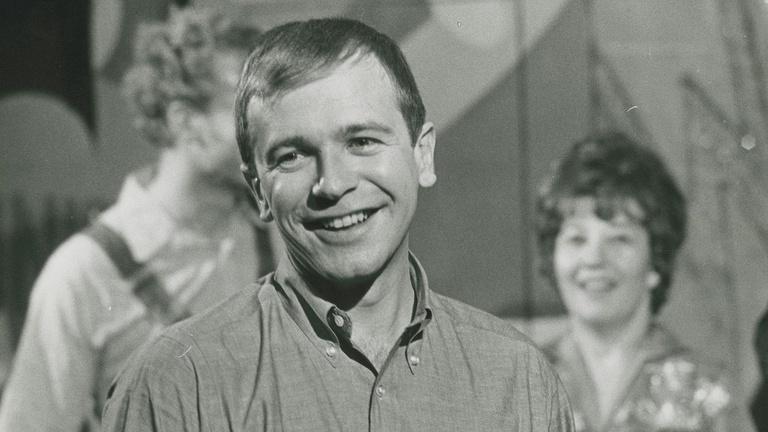 American Masters – Terrence McNally: Every Act of Life (Tuesday, June 8 at 9 p.m.) is a documentary that lifts the curtain on the life, career and inspirations of the complicated and brilliant Emmy- and four-time Tony Award-winning writer Terrance McNally. Learn more about the playwright and what his admirers have to say about him in this THIRTEEN blog on the playwright.
Personal Histories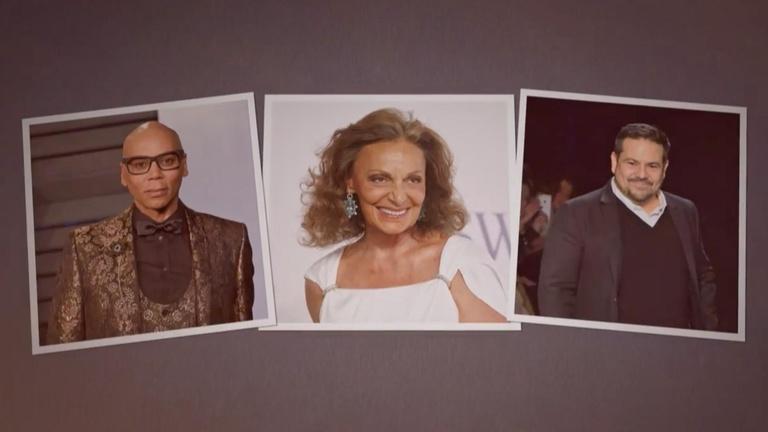 Roll out the red carpet for the encore of Finding Your Roots: Fashion's Roots on Tuesday, June 8 at 8 p.m. Henry Louis Gates, Jr. steps into the world of fashion and meets three icons of style — RuPaul Charles, Diane Von Furstenberg and Narciso Rodriguez — introducing ancestors who were just as audacious as they are.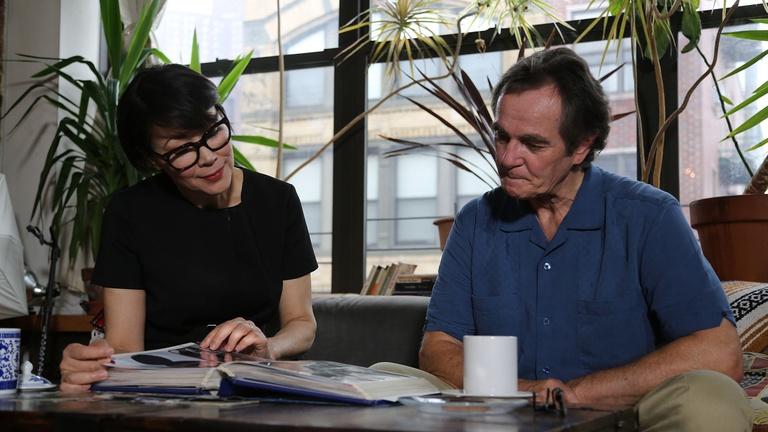 Journalist Ann Curry reunites people whose lives were changed by the early gay rights movement in a special Coming Out (Monday, June 14, 10 p.m.) episode of We'll Meet Again. Tom wants to find the childhood friend who urged him to come out, while Paul seeks a fellow student who inspired him to stand up for his beliefs. See all episodes of We'll Meet Again on demand with the member benefit THIRTEEN Passport.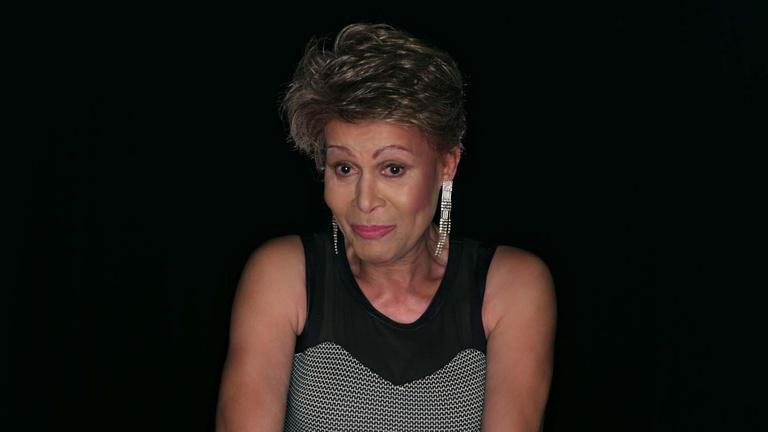 AFROPOP: THE ULTIMATE CULTURAL EXCHANGE: Mama Gloria premieres Thursday, June 17 at 10 p.m. on THIRTEEN (see schedule for all stations of The WNET Group). Mama Gloria is a feature documentary about Gloria Allen, a 75-year-old Black trailblazing transgender activist who started a charm school for homeless trans youth in Chicago and is now aging with joy and grace. It is the story of a mother's love – the love that Gloria's mother had for her and the love that Gloria has for her chosen children. Watch the film now.
Fighting Government Job Discrimination
The Lavender Scare
(Monday, June 7, 10 p.m.), narrated by Glenn Close, tells the story of the four-decades-long witch hunt that began in 1953 when President Eisenhower declared homosexuals "security risks" and ordered the firing of government employees suspected of being gay or lesbian. Native New Yorker and early gay rights advocate
Frank Kameny
features prominently in the film.
Read more about the film and those affected by the "witch hunt" firings
.
See schedule including late-night and WLIW21 dates.
Saturday Night Films on Reel 13
Reel 13 Indies presents Carol on June 12; Reel 13 Classics presents The Birdcage on June 26. See the entire Reel 13 schedule.
Pride Month Streaming
To stream everything from short digital shorts on the earliest drag pioneers to a feature film on neurologist Oliver Sacks, see our Pride Month collection.
---

THIRTEEN Celebrates the Summer of '69: 50 Years Later is a multiplatform experience celebrating the golden anniversaries of pivotal moments in U.S. history.
Check the THIRTEEN.org schedule for all broadcast dates and encores.