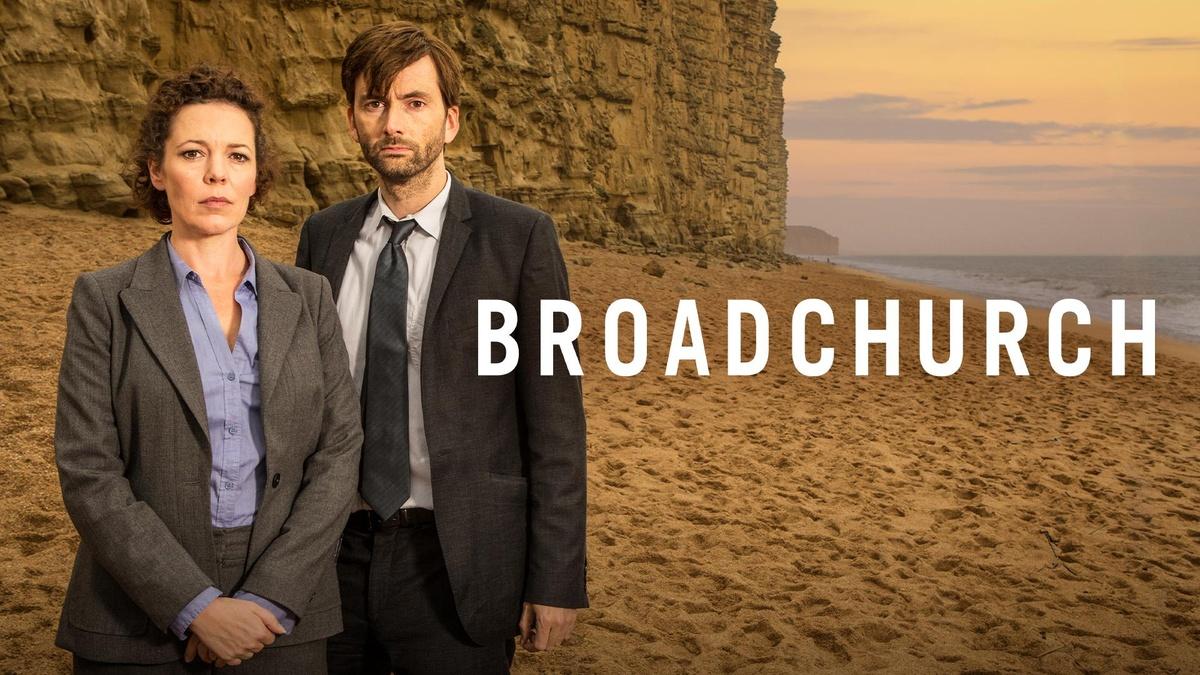 Beginning November 27, 2021, all three seasons of the hit crime thriller series Broadchurch will be available to stream with the member benefit THIRTEEN Passport, which allows extended, on-demand viewing of PBS programming.
The series stars Academy Award®-winning Olivia Colman – who won a BAFTA for her role here as DS Ellie Miller – and Emmy Award®-winning David Tennant as DI Alex Hardy. Broadchurch takes place in a seemingly friendly seaside town that becomes wrapped in secrets when the death of an eleven-year-old boy sparks a media frenzy and the town's locals start to open up about what they do and don't know.
DI Alex Hardy is gruff and weighed down by a recent failed murder case and a heart condition he is keeping a secret. He is new to Broadchurch, where his partner Ellie Miller is rooted with her family – they knew the deceased boy well. She's amiable and calls Hardy out when he's being difficult. Broadchurch originally aired in Great Britain between 2013 and 2017.
What Critics Say
Television reviewers love Broadchurch – all 24 episodes of it. On the film and television ratings site Rotten Tomatoes, the critics and audience give Broadchurch nearly identical high marks: 94% and 95% perfection, respectively.
"Broadchurch methodically builds up the pressure to a conclusion that won't let you down," says Rob Lowman of the Los Angeles Daily News.
"It's just a thing of beauty all the way around," waxes Tim Goodman of the Hollywood Reporter.
"This is grim subject matter, and the show doesn't often pull back from its essential sadness, but this is also a show about people who are determined to fight back," assures Alasdair Wilkins in his AV Club review.
In Matt Zoller Seitz's review in New York's Vulture, he harps on whether audiences need another small town murder mystery, but any television critic understandably reaches a saturation point. He also found praise for the series, writing, "Broadchurch excels at showing the awkward moments between the briskly delivered plot points, and the small details of voice and gesture that define communities in mourning (or guilty panic), and it has the good sense not to overdo anything."
Tennant and Colman on PBS
Coleman and Tennant have appeared in PBS dramas before. Coleman plays the abusive tavern owner
Madame Thénardier in Les Miserables
on
Masterpiece
. Tennant will play Phileas Fogg in
Around the World in 80 Days
, the adaptation of Jules Verne's adventure novel, premiering January 2 2022; he starred in the Masterpiece Mystery thriller
The Escape Artist
in 2014 and hosted the Hamlet episode of
Shakespeare Uncovered
.