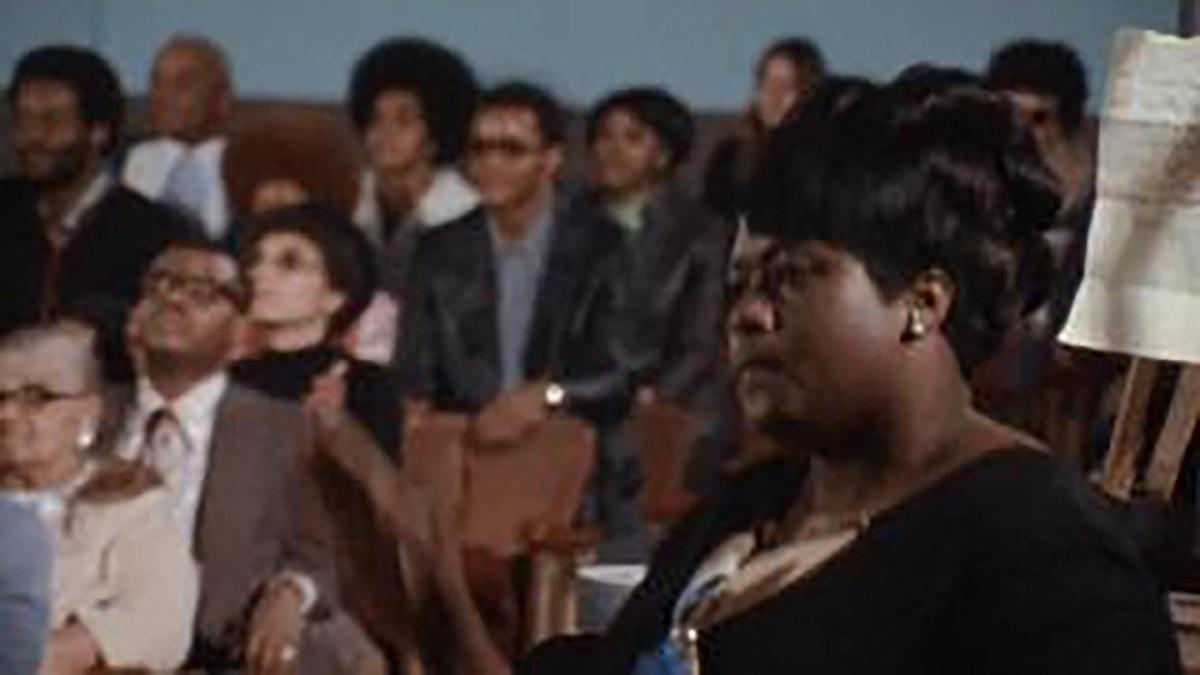 The Black Church: This Is Our Story, This Is Our Song premieres February 16 and 17, 9-11 p.m. on THIRTEEN. Episode 2 will be rebroadcast Tuesday, February 23, 9-11 p.m. (check schedule).
For many, the Black church is their house of worship. For some, it is ground zero for social justice. For others, it is a place of transcendent cultural gifts exported to the world, from the soulful voices of preachers and congregants to the sublime sounds of gospel music.
Renowned Harvard professor Henry Louis Gates, Jr. traces the 400-year history of this remarkable social institution in The Black Church: This Is Our Story, This Is Our Song (click link for the program page's clips and web-only animated features).
The series, executive produced, hosted, and written by Dr. Gates (The African Americans: Many Rivers to Cross, African American Lives, Black America Since MLK: And Still I Rise) examines the vital role the Black church has played in shaping the Black American experience, revealing how Black people have worshipped, and through their spiritual journeys, improvised ways to bring their faith traditions from Africa to the New World while translating them into a form of Christianity that was their own and also a redemptive force for a nation whose original sin was found in their ancestors' enslavement across the Middle Passage.
Singers John Legend and Jennifer Hudson; Presiding Bishop Michael Curry of The Episcopal Church; gospel legends Yolanda Adams, Pastor Shirley Caesar, and BeBe Winans; civil rights leader Rev. William Barber II; and scholar Cornel West are among the notable figures sharing insights.
"The Black church was more than just a spiritual home. It was the epicenter of Black life. Out of it came our Black businesses, our Black educational institutions," Rev. Al Sharpton observes in the series.
"The church gave people a sense of value, belonging, and worthiness. I don't know how we could have survived as a people without it," adds Oprah Winfrey.
The Black Church Episodes
"This series comes at a time in our country when the very things our African American ancestors struggled and died for – faith and freedom, justice and equality, democracy and grace – all are on the line," says Gates. "No social institution in the Black community is more central and important than the Black church."
Episode 1: Tuesday, February 16, 9-11 p.m.
Host Henry Louis Gates, Jr. explores the roots of African American religion, beginning with the trans-Atlantic slave trade and the extraordinary ways enslaved Africans preserved and adapted their faith practices under the brutal realities of human bondage. As an awakening of Protestant Christianity spread in the 18th century, Black Americans embraced a vision of a liberating God and Black churches that would become bedrock institutions in the long struggle to dismantle slavery, culminating in the Civil War.
With Emancipation and Reconstruction, independent Black churches flourished and helped the formerly enslaved navigate a perilous freedom by fulfilling the social, educational, financial, cultural and political needs of​ African Americans. Dr. Gates speaks with noted scholars, public figures and religious leaders about faith and the struggle for rights in the midst of growing racial violence that would continue well into the 20th century.
Key figures include founder Richard Allen and preacher Jarena Lee of the African Methodist Episcopal Church; abolitionist Frederick Douglass; influential religious figure Henry McNeal Turner; and pioneers Virginia Broughton and Nannie Helen Burroughs of the National Baptist Convention.
Episode 2: Wednesday, February 17 and Tuesday, February 23, 9-11 p.m.
The series continues with the Black church expanding its reach to address social inequality and minister to those in need, from the exodus out of the Jim Crow South during the Great Migration to the heroic phase of the civil rights movement in the 1950s and '60s.
After the violent loss of leaders like the Rev. Dr. Martin Luther King Jr., many Black churches found themselves at a crossroads — struggling to remain relevant in an era of increasing secularization while reckoning with urgent social and cultural issues within their congregations and broader communities.
The series brings the story of the Black Church up to the present — a time of renewed struggle for racial justice in America. Host Henry Louis Gates, Jr. interviews prominent figures across African American society, including celebrities Oprah Winfrey, Jennifer Hudson, and John Legend; Bishops Michael Curry, Yvette Flunder and Vashti Murphy McKenzie; Rev. William Barber, and more.