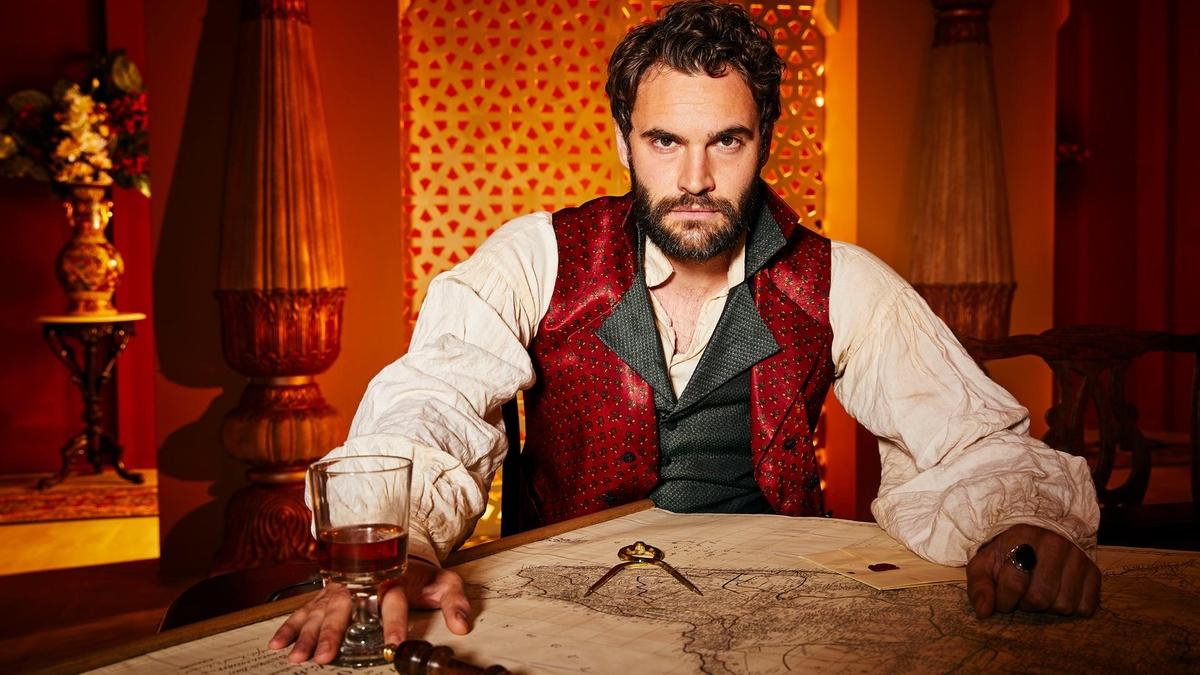 Updated June 4, 2020
Beecham House – Masterpiece receives its broadcast premiere Sunday, June 14 at 10 p.m. THIRTEEN Passport members can stream the series on-demand.
The epic Beecham House by acclaimed British-Indian director Gurinder Chadha (Bend It Like Beckham, Bride and Prejudice, and Blinded By the Light) takes viewers back to a time before British rule in India, when the Mogul Empire was on its last legs and wealth was up for grabs. The six-part British drama stars Tom Bateman (Vanity Fair), Lesley Nicol (Downton Abbey), Dakota Blue Richards (Endeavour), and Leo Suter (Clique, Victoria, Sanditon).
The tale unfolds in 1795 as Englishman and former East India Company solider John Beecham (Tom Bateman) arrives with deep pockets in Delhi. He has all the appearances of a rugged individualist, but he's determined to reunite his family and even has an infant in tow – though he is hiding the baby's identity. He can afford an opulent palace as his abode, but what will his secrets cost John and those he loves? Whatever his travails, the series, shot on-location in India, is gorgeous to behold.
On March 1, Beecham House will have a special premiere on THIRTEEN Passport, the station member benefit that provides extended access to a digital, on-demand library of PBS programs. The series will have a television broadcast in early summer, 2020. Members can stream the entire series on-demand.
Episode Descriptions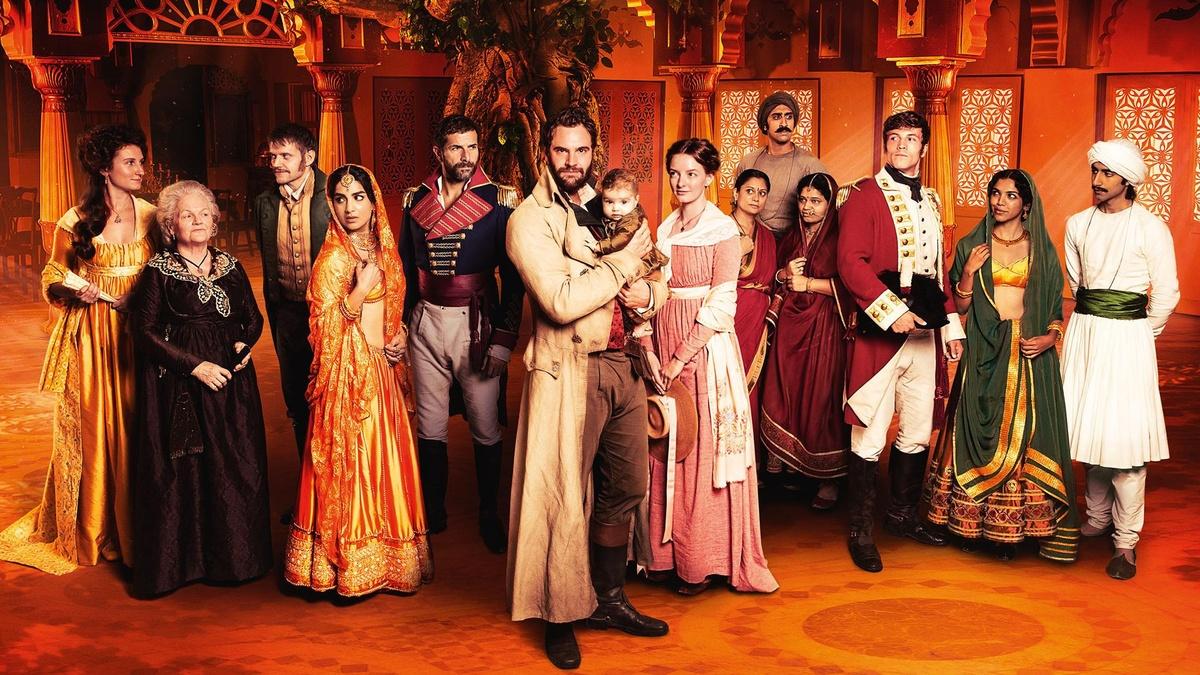 Episode One
Former solider John Beecham is determined to leave the past behind him and start a new life in Delhi at his grand residence, Beecham House, but he carries in his arms a secret – a baby of mixed parentage who must be kept in hiding.
Fans of Masterpiece period dramas might experience deja vu. The heroic John gets his shirtless moment while hacking with a machete at garden shrubs – we didn't get Poldark's famous scything scene until well into Poldark's first season. Then there's the arrival of Mrs. Patmore, oops…Henrietta Beecham, John's mother. Downton Abbey's Lesley Nicol graces our screens again as Mrs. Beecham and we are tickled to see her play an "upstairs" role. Henrietta has traveled from England with a young female companion, Violet (Bessie Carter of Howards End).
Episode Two

With the arrival of his strong-willed mother and his younger brother Daniel (Leo Suter) discovered at a nearby military camp, John finally fulfills his dream of having his family reunited at Beecham House. But another newcomer – mysterious Chandrika (Pallavi Sharda) – throws it into chaos and could break the family apart.
Episode Three

A murder throws John's plans of staying in Delhi into jeopardy. A person within the household reveals his true colors with dangerous consequences. Governess Margaret (Dakota Blue Richards), a potential love interest, proves she is trustworthy when she takes a risk to help John.
Episode Four

After hearing gossip about John, Margaret makes clear her intentions to leave Delhi. John realizes he has no choice but to reveal the truth about his past and the baby's identity, knowing it could risk the safety of his child.
Episode Five

John and Daniel come to blows over Daniel's relationship with the beautiful servant Chanchal (Shriya Pilgaonkar). A betrayal leads to further trouble for John.
Episode Six

Daniel, Margaret and Chandrika desperately try to help John, but only the Emperor Shah Alam (Roshan Seth,
Indian Summers
) can release him. When John finally returns home, he discovers the house has been attacked and tragedy has struck yet again.