Performance specials and documentaries highlight the important stories and inspiring achievements of Black Americans who have helped shape American history and culture. In honor of Black History Month, THIRTEEN premieres new series, welcomes new seasons of PBS favorites and presents encore broadcasts and films to stream on-demand in February. Be inspired by stories in The Black Culture Connection on PBS and by more Block Party celebrations.
You can livestream broadcasts at THIRTEEN.org/live and stream most programs on-demand wherever you watch, including the THIRTEEN and PBS video apps. Many documentaries celebrating Black luminaries are from our production American Masters, which also features creators talking about their process in the Creative Spark podcast and in documentary shorts, In the Making.
Music and Culture
Fight The Power: How Hip Hop Changed The World
Premieres Tuesday, January 31 at 9 p.m.; see schedule. Stream episodes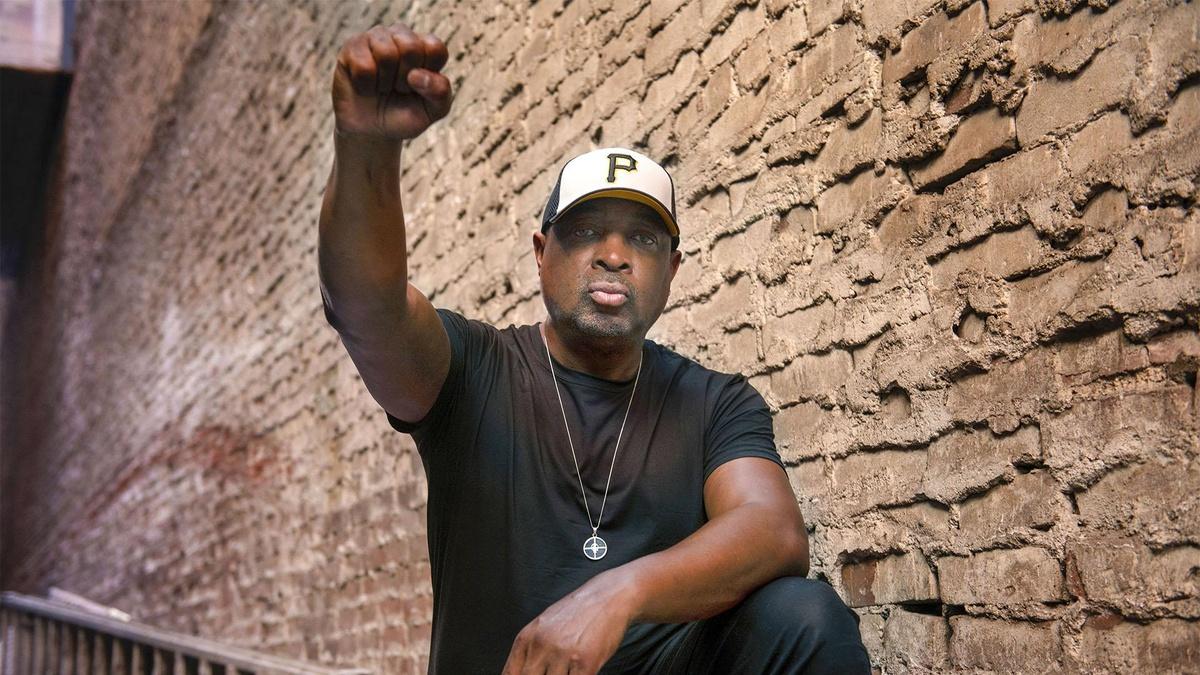 Chuck D of Public Enemy explores Hip Hop's political awakening over the last 50 years in a four-part series. With a host of rap stars and cultural commentators he tracks Hip Hop's socially conscious roots. From "The Message" to "Fight The Power 2020," he examines how Hip Hop has become "the Black CNN."
In the premiere episode "The Foundation", discover the factors that led to the birth of Hip Hop and its first hit in 1982. Episode 2 "Under Siege" premieres Tuesday, February 4 at 9 p.m. and includes Chuck D's work with Spike Lee and how "Fight the Power" became an anthem.
The Kennedy Center: The Roots Residency
Premieres and streams Friday, January 27 at 9 p.m. Stream Next at the Kennedy Center episodes.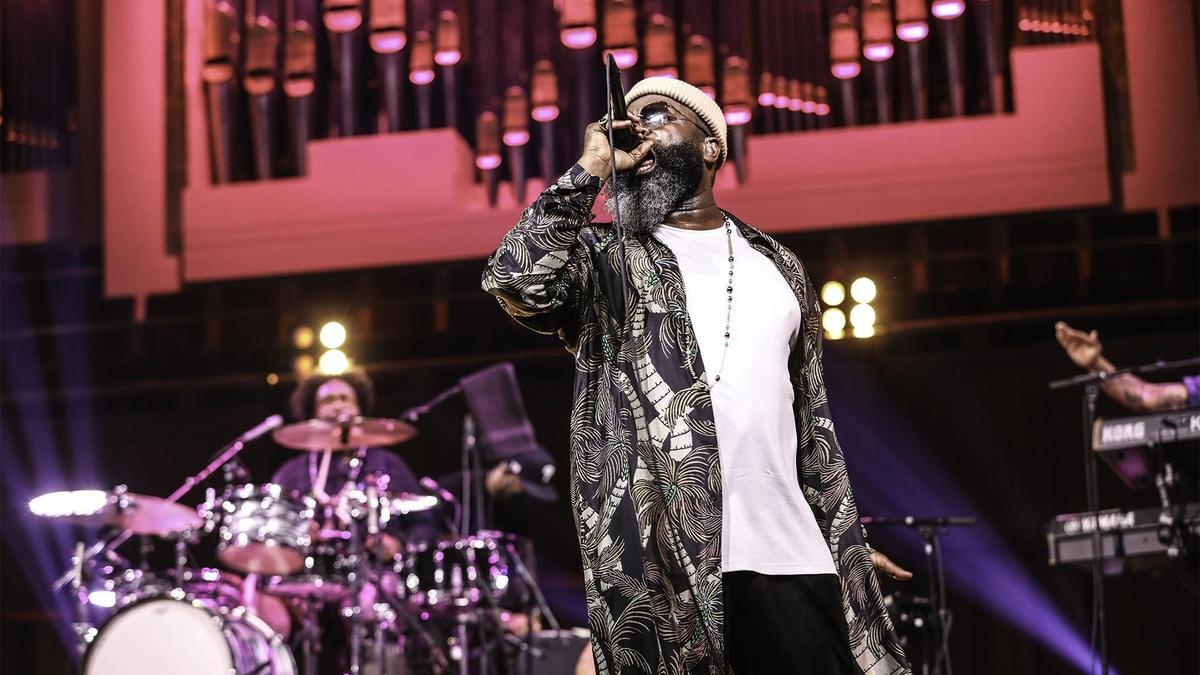 Hip Hop legends The Roots give an electrifying performance during their residency at the Kennedy Center in Washington, DC. Rapper and singer Black Thought and co-frontman and drummer Questlove discuss their reach beyond the stage and endeavoring to inspire others and explore the depths of their creative potential.
Luther Vandross – Always and Forever: An Evening of Songs
Premieres Thursday, February 23, 8:30 p.m. Broadcast only
Recorded on his 1994-1995 world tour, Always and Forever: An Evening of Songs at Royal Albert Hall features the legendary Luther Vandross (1951–2005) at his most smooth and sensuous, performing his greatest hits and favorite covers. Songs include "Never Too Much," "Stop to Love," "Here and Now," "Ain't No Stoppin' Us Now," and "Give Me the Reason."
His breakout as a solo artist had come in 1981 with the debut solo album, Never Too Much. Prior to that he sang backing vocals for legends such as Roberta Flack, Donny Hathaway, Todd Rundgren, Judy Collins, Chaka Khan, Diana Ross, David Bowie, Ben E. King, Stevie Wonder, and Donna Summer. By 1992 he had received many Grammy nominations and had won three for his songs "Here and Now" (1991) and "Power of Love/Love Power" (1992). In 2004, Vandross won a total of four Grammy Awards, including the Grammy Award for Song of the Year for a song recorded not long before his death, "Dance with My Father." In 2018, the native New Yorker was ranked No. 54 on Rolling Stone magazine's List of 100 Greatest Singers of All Time.
Great Performances: The Magic of Spirituals
Premieres Friday, February 24, 9 p.m. Stream episodes.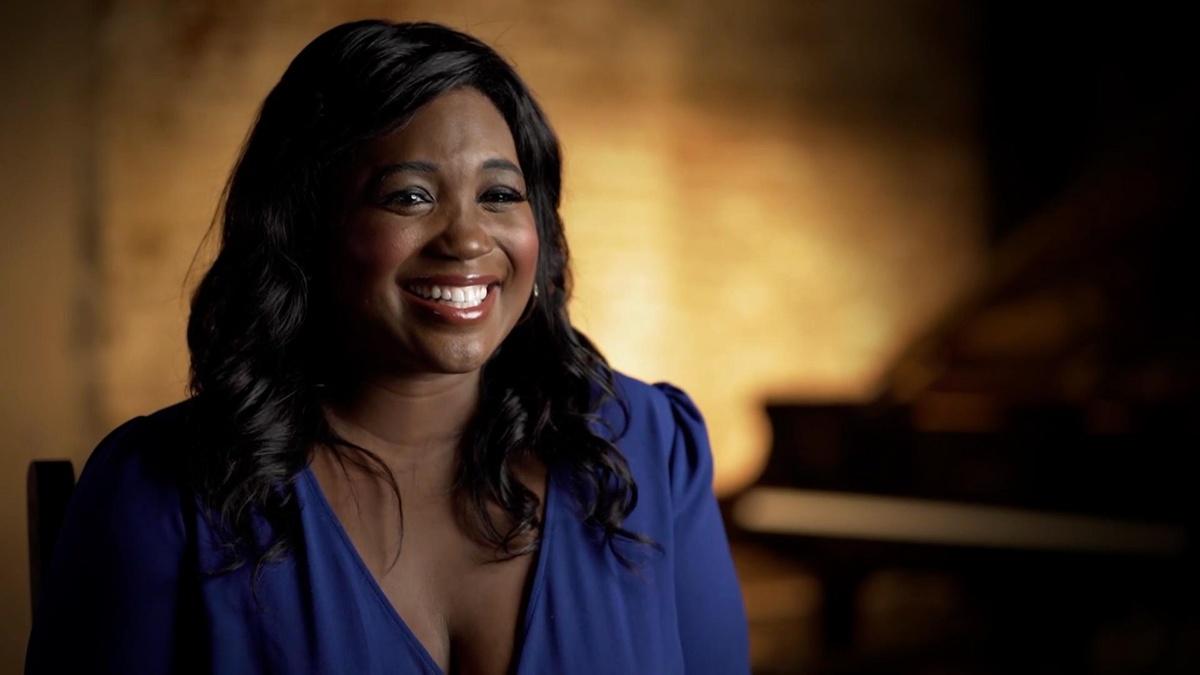 Glimpse behind the curtain at opera legends Kathleen Battle and Jessye Norman's famed concert at Carnegie Hall on March 18, 1990, and of course, see performance clips. "The concert has been one of the things in my life that has kept me going in terms of opera and what it means to be a classical singer," Angel Blue says in the film.
New interviews and reminiscences are featured from the concert's producer Peter Gelb (currently Met Opera General Manager), soprano Angel Blue, author and playwright Darryl Pinckney, arranger and composer Evelyn Simpson-Curenton, Harlem Gospel Singers' founder Queen Esther Marrow, Fisk Jubilee Singers Musical Director Paul T. Kwami, and jazz and opera singer Jocelyn B. Smith.
Harpist Ashley Jackson writes about making classical music a joyful experience for her communities, and creating equity in venues in her guest essay for our Community Connections column.
American Masters: Roberta Flack
Stream film starting January 24.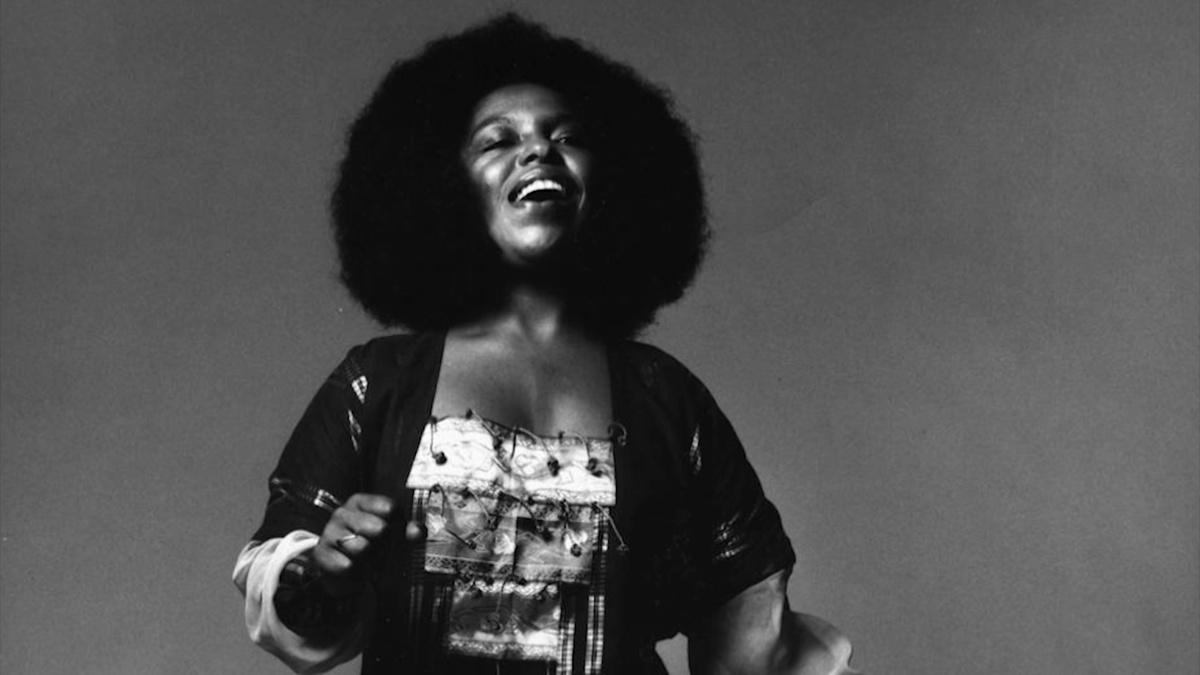 Follow the music icon from a piano lounge through her rise to stardom. From "First Time Ever I Saw Your Face" to "Killing Me Softly," Flack's virtuosity was inseparable from her commitment to civil rights. Detailing her story in her own words, the film features exclusive access to Flack's archives and interviews with Rev. Jesse Jackson, Peabo Bryson and more.
American Masters: Celebrating Bird: The Triumph of Charlie Parker
Stream film.
Charlie Parker began playing the saxophone at age 11. At age 20 he was leading a revolution in modern jazz music. At 34, he was dead from years of drug and alcohol use. Today, Charlie "Yardbird" Parker is considered one of the great musical innovators of the 20th century.
Sam Cooke: Legend
Stream with THIRTEEN Passport.


This Grammy-winning film documents the rise of soul music legend Sam Cooke, from his beginnings as a gospel singer to his crossover to the pop and R&B charts. An exploration of more than just his music alone, the biography also looks at Cooke's personal life and his role as a civil rights activist. The film includes interviews with Aretha Franklin, Bobby Womack, Dick Clark, and others.
American Masters: Marian Anderson: The Whole World in Her Hands
Stream with THIRTEEN Passport.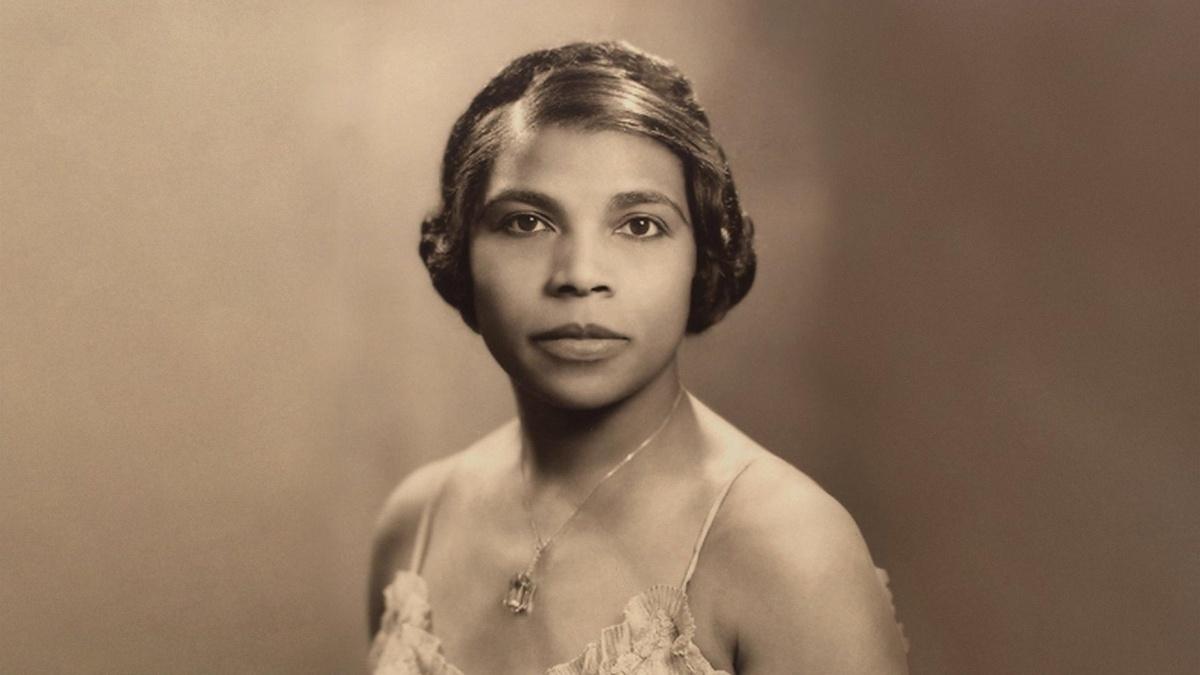 Marian Anderson: The Whole World in Her Hands
provides an intimate look at the life, career and legacy of the African-American contralto and civil rights pioneer in her own words using rare archival interview recordings.
Stories and Roots
Important figures in American culture and history are introduced to children in February episodes of the PBS Kids animated series Xavier Riddle and the Secret Museum.
Independent Lens: Outta the Muck
Premieres Monday, February 6, 10 p.m.; stream films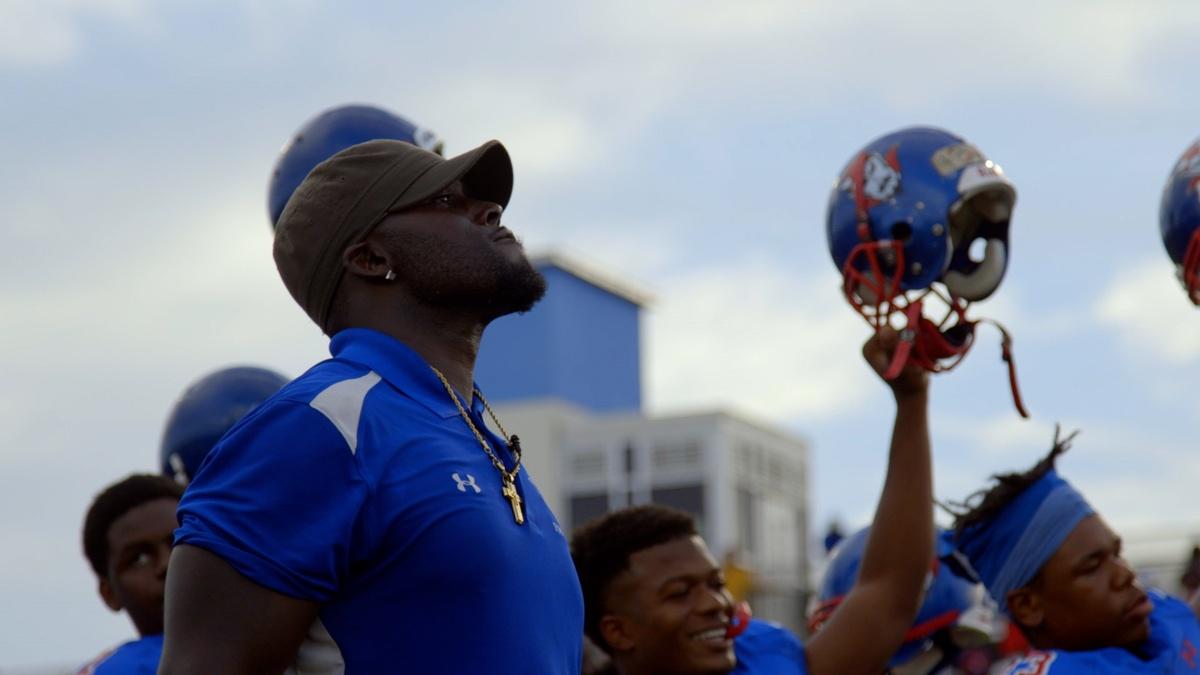 No matter who you might be rooting for in the Super Bowl, this is the story of a team that everyone can get behind. A co-production with
Black Public Media (BPM)
, "Outta the Muck" wades into the rich soil of Pahokee, a rural Florida town. Beyond sending over a dozen players to the NFL, Pahokee, a rural town on the banks of Lake Okeechobe, possesses a legacy of resilience and achievement in the face of great storms and personal trauma.
Pioneers: Reginald F. Lewis and the Making of a Billion Dollar Empire
Thursday, February 9 at 10:30 p.m. Stream now.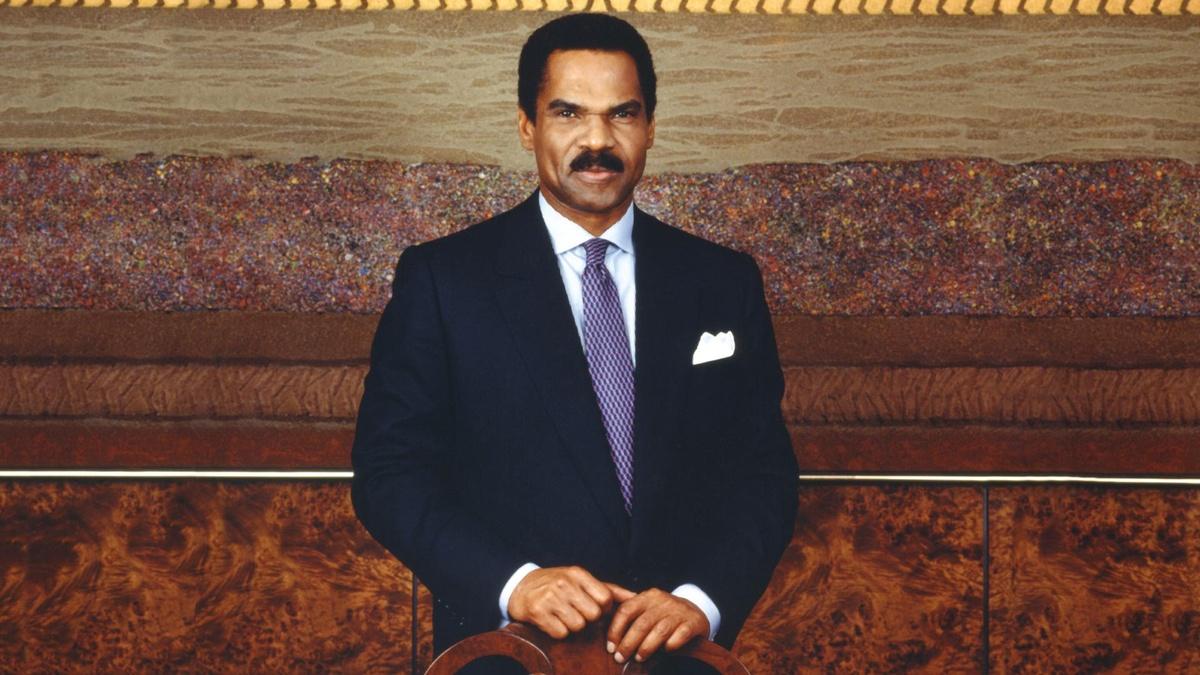 Discover the life and legacy of business pioneer, philanthropist and titan Reginald F. Lewis. Lewis rose to prominence as a lawyer, financier and leader of TLC Beatrice International. Lewis was the first African American to close an overseas billion dollar leveraged buyout deal. He acquired an unprecedented global conglomerate, and paved the way for future entrepreneurs and black leaders. The film, produced here at The WNET Group, premiered in 2018.
Learn more about his life and the film
.
Finding Your Roots: And Still I Rise
Premieres Tuesday, February 21, 8 p.m; see schedule. Stream episodes.

One of the most popular series on PBS is Professor Henry Louis Gates Jr's ancestry research show,
Finding Your Roots
, now in its ninth season and airing on THIRTEEN Tuesdays at 8 p.m. The episode title
And Still I Rise
is taken from Maya Angelou's poem and features professor and activist Angela Y. Davis and statesman Jeh Johnson, who has served as Secretary of Homeland Security (2013-2017), General Counsel of the Department of Defense (2009-2012), General Counsel of the Department of the Air Force (1998-2001), and an Assistant United States Attorney in the Southern District of New York (1989-1991).
Learn more about Season 9 guests, including Viola Davis and Niecy Nash, on the Finding Your Roots site.
Making Black America: Through the Grapevine
Fridays, February 3 and 10 at 9 p.m.; see schedule. Stream series with the member benefit THIRTEEN Passport.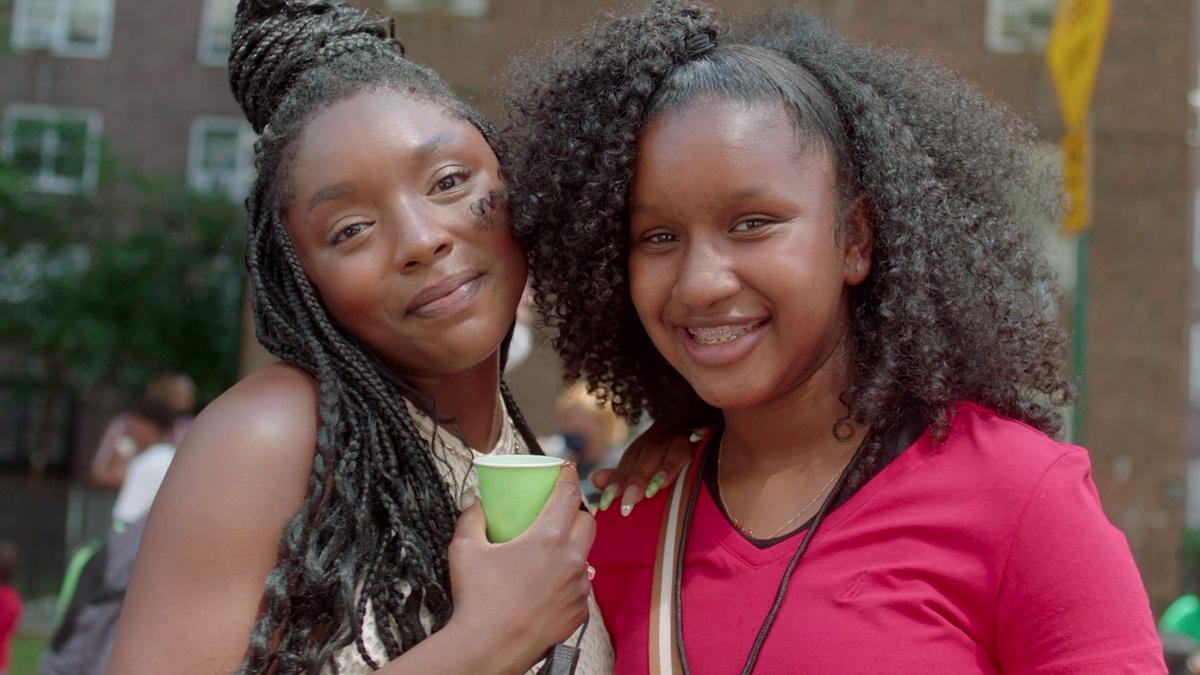 Black beauty, joy and magic. The Henry Louis Gates, Jr. series
Making Black America: Through the Grapevine
chronicles the vast social networks and organizations created by and for Black people—beyond the reach of the "White gaze." Professor Gates sits with noted scholars, politicians, cultural leaders, and old friends to discuss this world behind the color line and what it looks like today. The four-part series directed by Stacey L. Holman and Shayla Harris airs on two consecutive Fridays during Black History Month.
The Black Church: This Is Our Story, This Is Our Song
Saturday, February 4, 10:30 a.m. – 4:30 p.m. Stream series.
THIRTEEN will air the entire series in two part on February 4. With your host Henry Louis Gates, Jr., explore the 400-year-old story of the Black church in America, the changing nature of worship spaces, and the men and women who shepherded them from the pulpit, the choir loft, and church pews.
American Experience: Zora Neale Hurston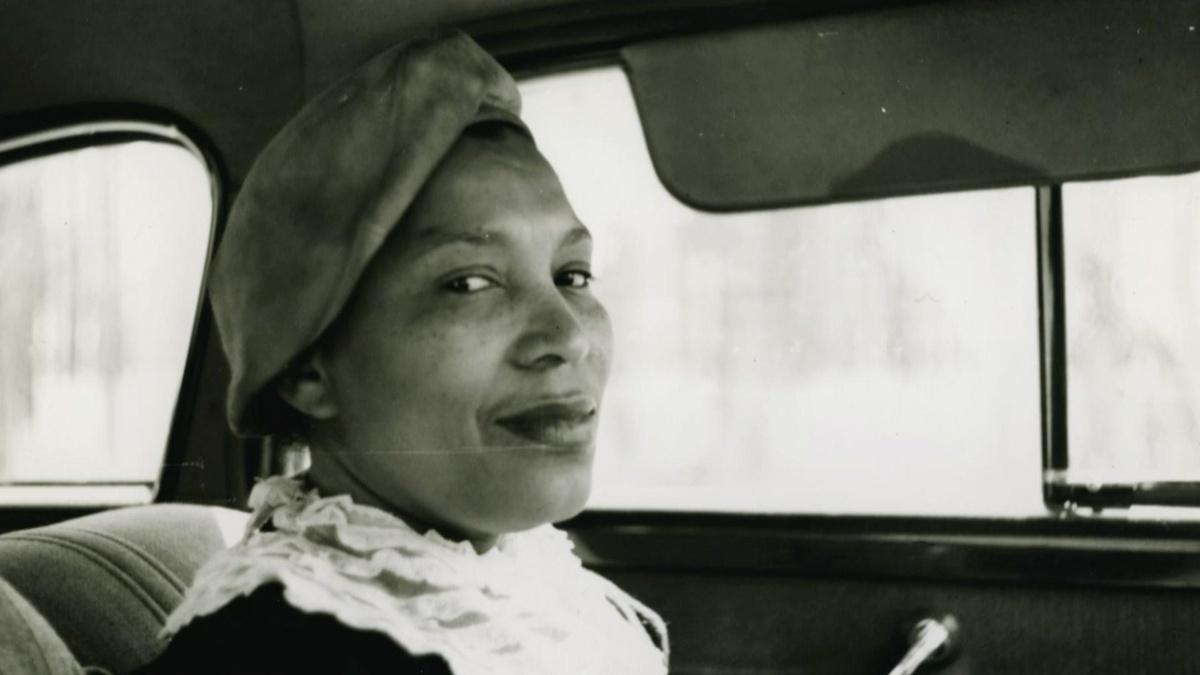 Zora Neale Hurston was an influential author and key figure of the Harlem Renaissance. Also a trained anthropologist, Hurston collected folklore and stories throughout the South and Caribbean — reclaiming, honoring and celebrating Black life on its own terms. In multiple trips to the South, Hurston shot 16mm film of rural Black people, culture and customs, amassing 85 minutes of footage that she shot and/or directed.
SOUL!: James Baldwin & Nikki Giovanni Parts I & II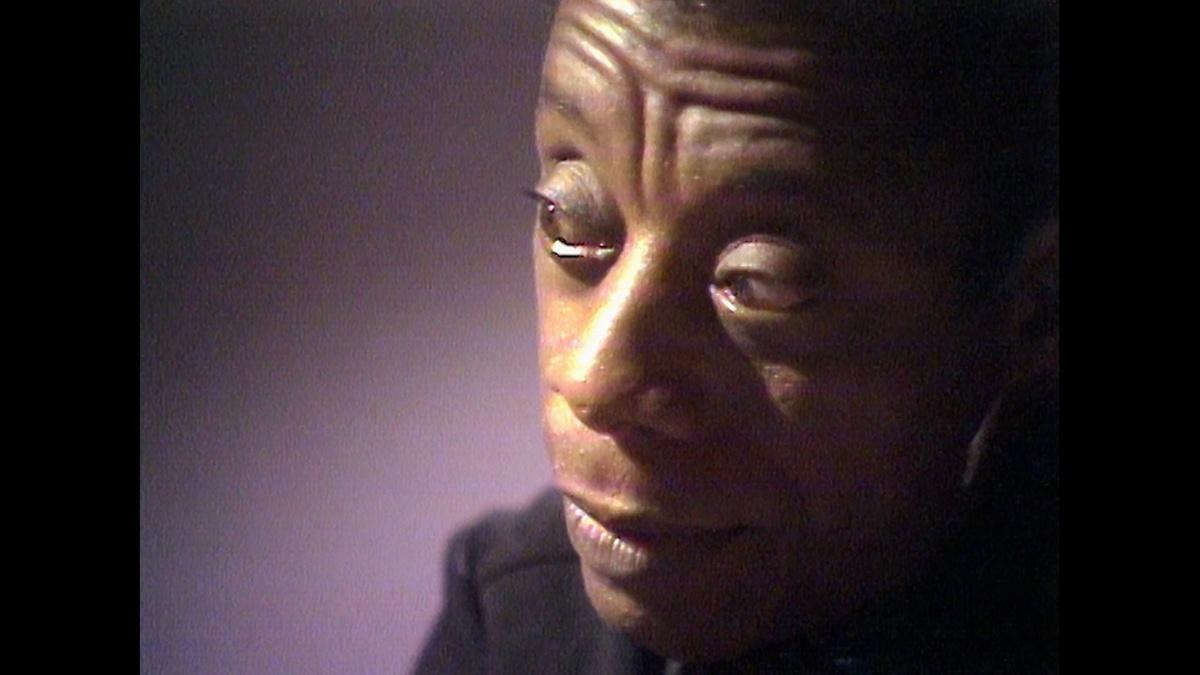 When he was 47 years old, the novelist James Baldwin was interviewed by 28-year-old poet Nikki Giovanni for a two-part presentation of WNET's show
"SOUL!"
. In the above clip, they speak about a billboard in Upstate New York, the police and Black and white manhood. Taped in London in 1971, the wide-ranging conversation explores Black life in America, the struggle for racial justice and evolving gender roles, while also offering insight into the work and artistic process of two literary icons.
Part I
and
Part II
of this conversation are streaming now on ALL ARTS, as part of the show
Generational Anxiety,
hosted by writer and culture critic Bianca Vivion.
Airing from 1968 and 1973, SOUL! was a variety-talk show featuring Black artistry, community and culture was also a platform for political expression and the fight for social justice. It showcased live performances by funk, soul, jazz, and world musicians, and had in-depth interviews with figures from politics, sports, the literary world and more. Ellis Haizlip was executive producer and host and WNET recorded the series with the then-new technology of videotape.
See more episodes and articles about SOUL!
Sammy Davis, Jr.: I've Gotta Be Me
Stream film. After February 18, continue streaming with member benefit THIRTEEN Passport.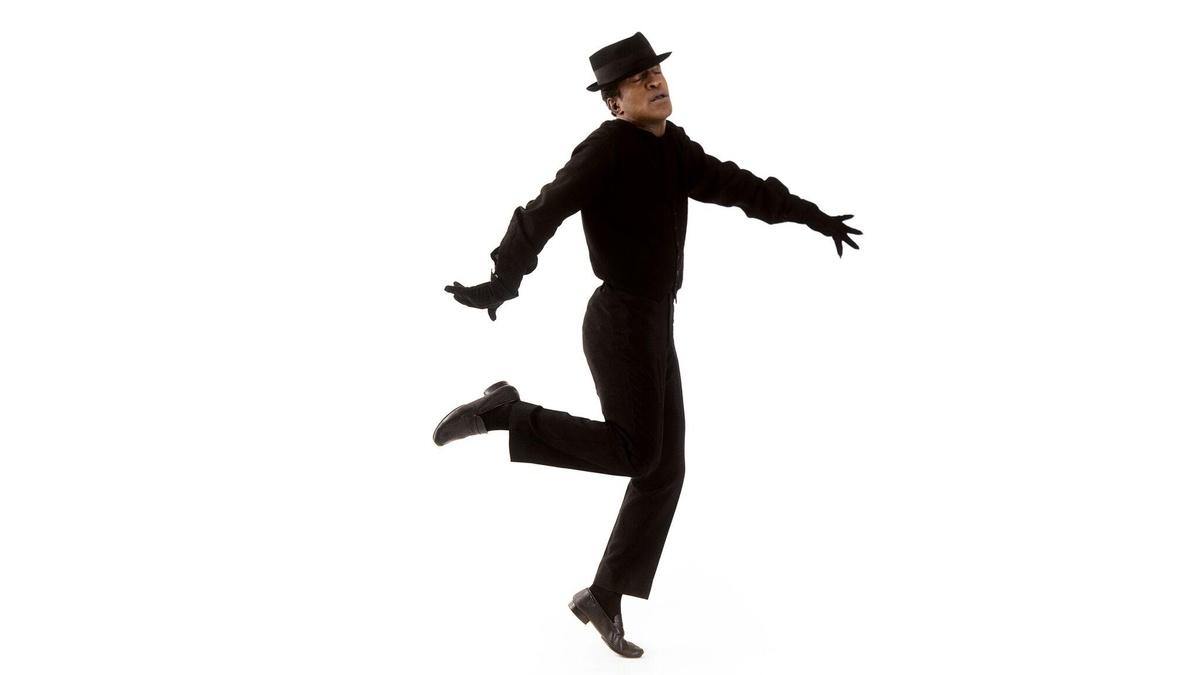 The first major film documentary to examine Sammy Davis, Jr.'s vast talent and his journey for identity through the shifting tides of civil rights and racial progress during 20th-century America.
Science and History
NOVA: Star Chasers of Senegal
Wednesday, February 8, 9 p.m. Stream episodes


Maram Kaire, a visionary astronomer in Senegal, attempts a high-stakes observation of a distant asteroid vital to a NASA mission. From prehistoric ruins to Islamic skywatchers, explore the millennia of heritage and future of African astronomy. Learn more from co-producer Terra Mater Studios.
Secrets of the Dead: The Woman in the Iron Coffin
Wednesday, February 8, 10 p.m. Stream Episode


This popular PBS series usually features secrets and discoveries in faraway lands such as Egypt, England and Europe. But Queens, New York? An unearthing of an unusual coffin in Queens, part of Long Island, has made "The Woman in the Iron Coffin" one of the most popular episodes of Secrets of the Dead.
Follow a team of forensic experts as they investigate the preserved remains of a young African American woman from 19th-century New York and reveal the little-known story of early America's free Black communities.
Learn more with this article written especially for our THIRTEEN audiences, and listen to a DIG podcast about the episode.
Enslavement and Imprisonment for Profit, and Reparations
Independent Lens: The Big Payback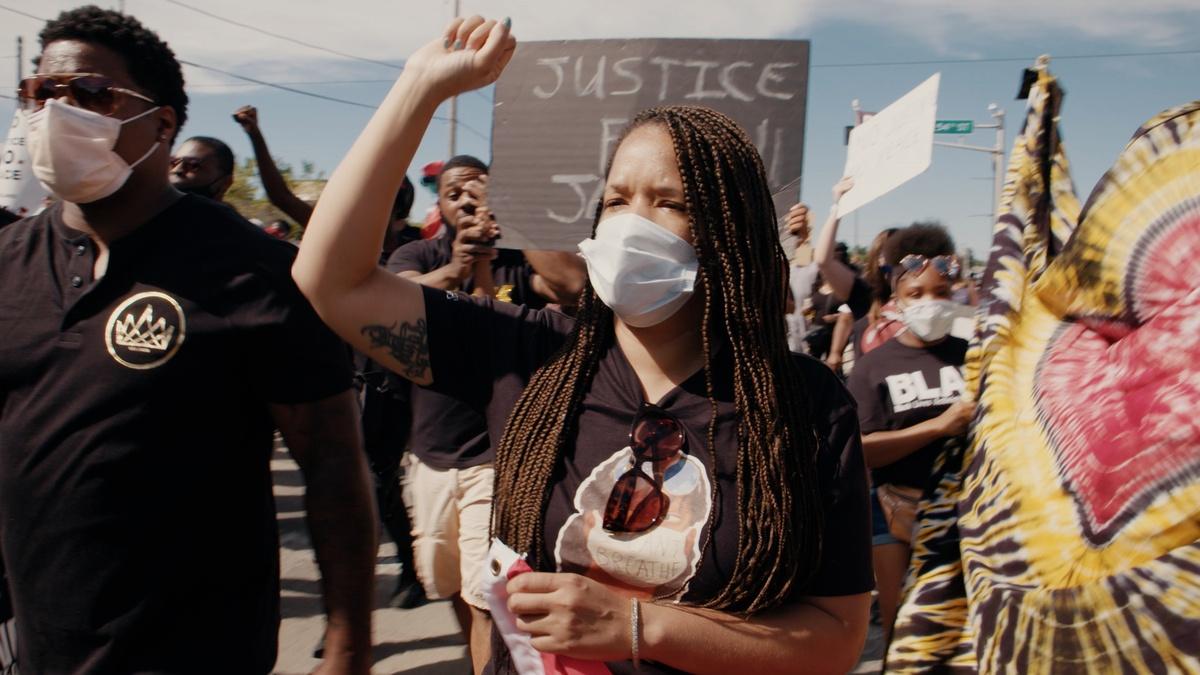 An Evanston, Illinois rookie alderwoman led the passage of the first tax-funded reparations bill for Black Americans. While she and her community struggle with the burden to make restitution for its citizens whose ancestors were enslaved for the enrichment of others, a national racial crisis engulfs the country. Will the debt ever be addressed, or is it too late for a reparations movement to finally get the big payback?
Slavery By Another Name
Thursday, February 9 at 8:30 p.m.; Saturday, February 11 at 4 p.m.; stream now.
This 90-minute documentary challenges one of Americans' most cherished assumptions: the belief that slavery in this country ended with the Emancipation Proclamation. The film, a Sundance Selection from 2012, tells how even as chattel slavery came to an end in 1865, thousands of African Americans were pulled back into forced labor with shocking force and brutality – for decades. The film, based on the celebrated book by Atlanta-based journalist Douglas A. Blackmon and directed by Sam Pollard (The Talk: Race in America, and many American Masters films), is streaming now. Become a member to stream the Haitian-Creole, Spanish and Portuguese versions with THIRTEEN Passport.