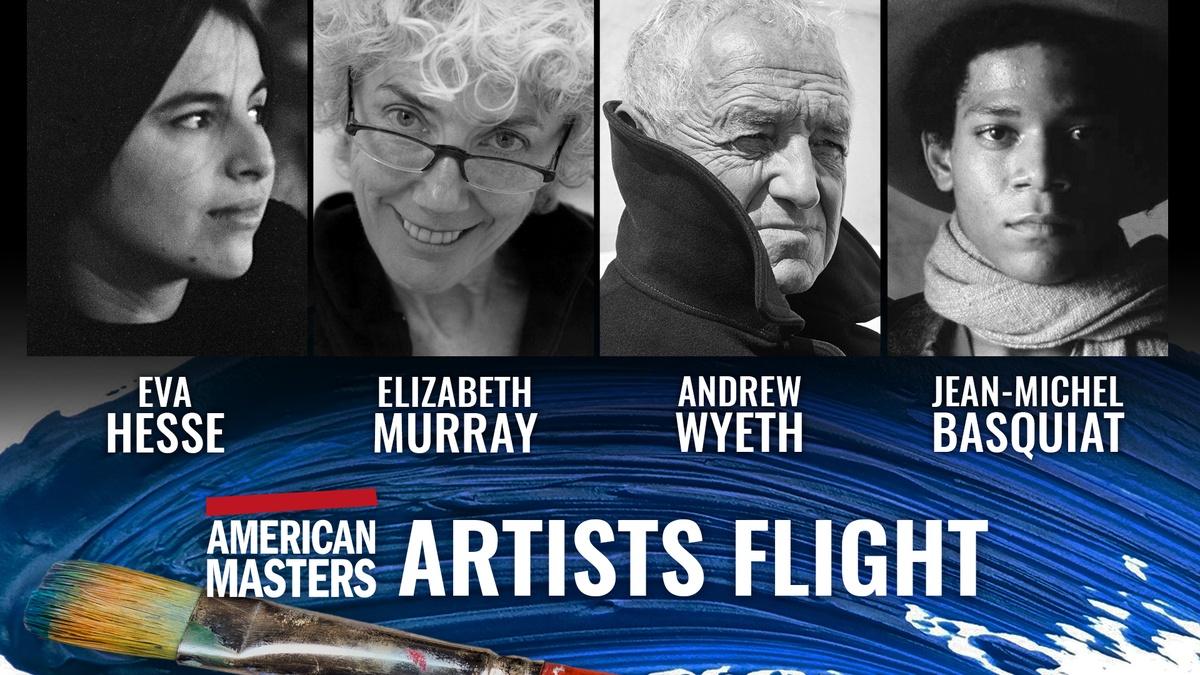 Whether you're an artist, art admirer or just curious about what propels a work from a bare bones studio into a world-famous museum, you can gain insight into lives dedicated to creativity on PBS this September. In its "Artists Flight," the award-winning
American Masters
series presents four documentaries on groundbreaking visual artists, rolling out over three consecutive Fridays. Taken as a whole, the films examine their subjects' thoughts on humanity, nature, beauty and the concepts of form, color and design, and look at the traditions that paved the road for them, and what vision or experimentation made them trailblazers. The films also reveal the challenges each artist faced while working, whether from outside forces or from within.
PBS also spotlights creators outside of America in Art in the Twentieth-First Century's Season 9 premiere on Friday, September 21, featuring multiple artists in Johannesburg, South Africa, and in Berlin, Germany, in back-to-back episodes.
American Masters "Artists Flight" includes:
Eva Hesse, the 1960s art world icon who changed art history and women's place in the picture.
New York contemporary art maverick Elizabeth Murray, whose works are in New York City's major art museums and two subway hubs.
Realist painter Andrew Wyeth, one of America's most popular, but least understood, artists.
Jean-Michel Basquiat, the New York graffiti artist turned '80s art world rock star who died 30 years ago (August 12, 1988).
Each film will stream the day after broadcast here and on THIRTEEN Explore apps for mobile, Roku, Apple TV and Amazon Fire TV.
Eva Hesse
Friday, August 31 at 9 p.m.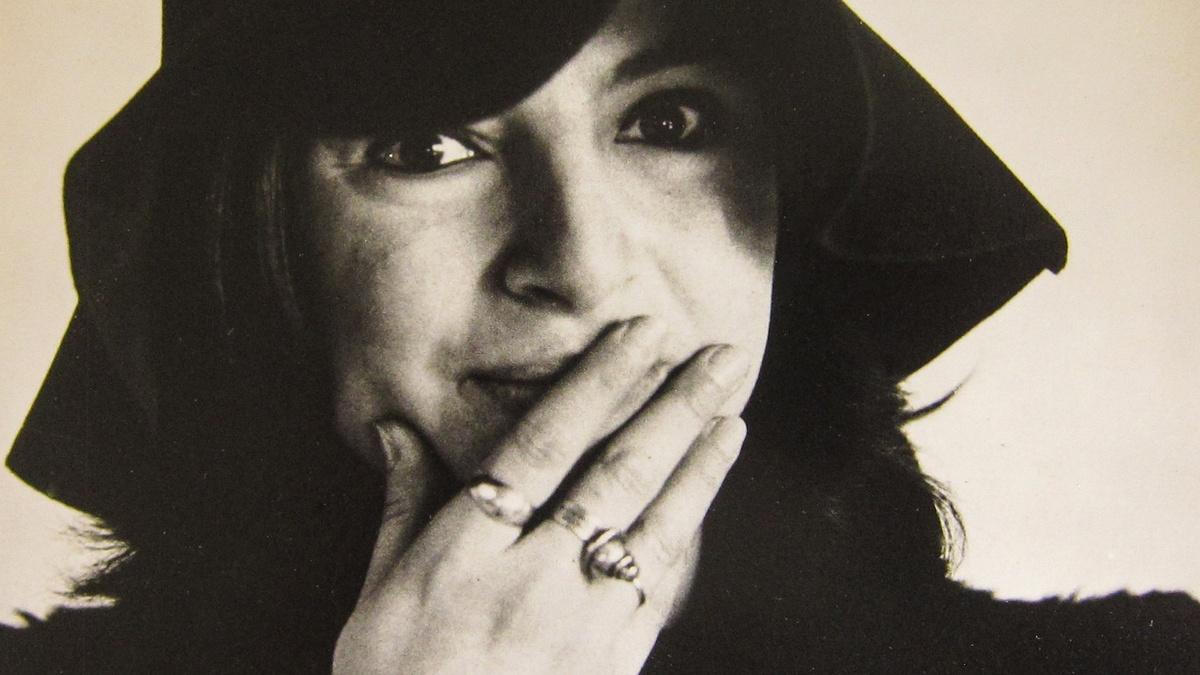 As the wild ride of the 1960s came to a close, Eva Hesse, a 34 year-old German-born American artist was cresting the wave of a swiftly rising career. One of the few women recognized as central to the New York art scene, she had over 20 group shows scheduled for 1970 in addition to being chosen for a cover article in ArtForum Magazine. Her inventive sculptures were finally receiving both the critical and commercial attention they deserved. When she died May 1970 from a brain tumor, the life of one of that decades' most passionate and brilliant artists was tragically cut short. American Masters: Eva Hesse deepens the understanding of this extraordinary artist, not only in terms of her innovative work with fiberglass and latex, but also the life that provided the fertile soil for her achievements. Through dozens of new interviews, Hesse's artwork and a wealth of newly discovered archival imagery, the documentary traces Hesse's path and delves deep into the creative communities of 1960s New York and Germany. Written and directed by Marcie Begleiter. Stream the film now.
Several New York museums include her work in their collections (check first to see they are currently on view) and you can visit the gallery Lomex, which was once her studio in Chinatown, near the Manhattan Bridge entrance.
Andrew Wyeth
Friday, September 7 at 10 p.m. and Sunday, September 9 at 10 pm.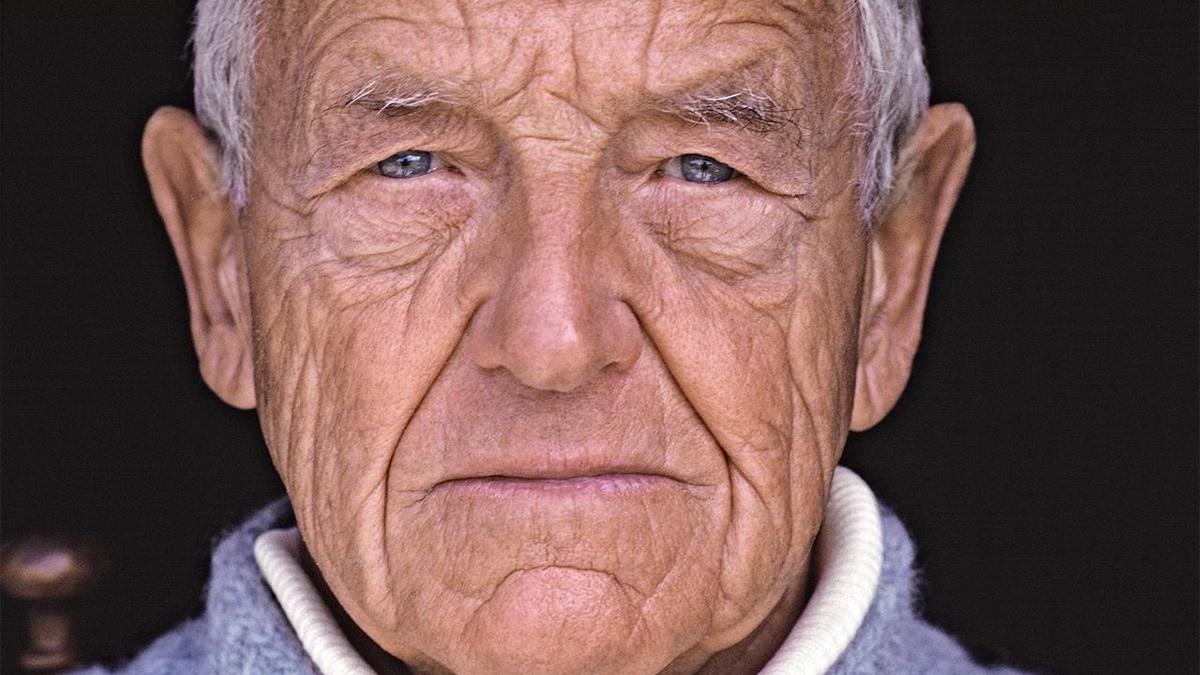 American Masters: Wyeth tells the story of one of America's most popular, but least understood, artists – Andrew Wyeth. Son of the famous illustrator N.C. Wyeth, Andrew had his first exhibition at age 20, and his painting "Christina's World" was acquired by the Museum of Modern Art in 1948. While Wyeth's exhibitions routinely broke attendance records, art world critics continually assaulted his work. Detailing the stunning drawings and powerful portraits he created in Chadds Ford, Pa., and on the coast of Cushing, Maine, Wyeth explores his inspirations, including neighbor Christina Olsen and his hidden muse, the German model Helga Testorf, who he painted secretly for 15 years. Through unprecedented access to Wyeth's family members, including sons Jamie and Nicholas Wyeth, and never-before-seen archival materials from the family's personal collection and hundreds of Wyeth's studies, drawings and paintings, American Masters presents the most complete portrait of the artist yet — bearing witness to a legacy just at the moment it is evolving. Directed by Glenn Holsten. Stream the film now.
See the official Andrew Wyeth site for current exhibitions around the country.
Elizabeth Murray
Friday, September 7 at 9 p.m.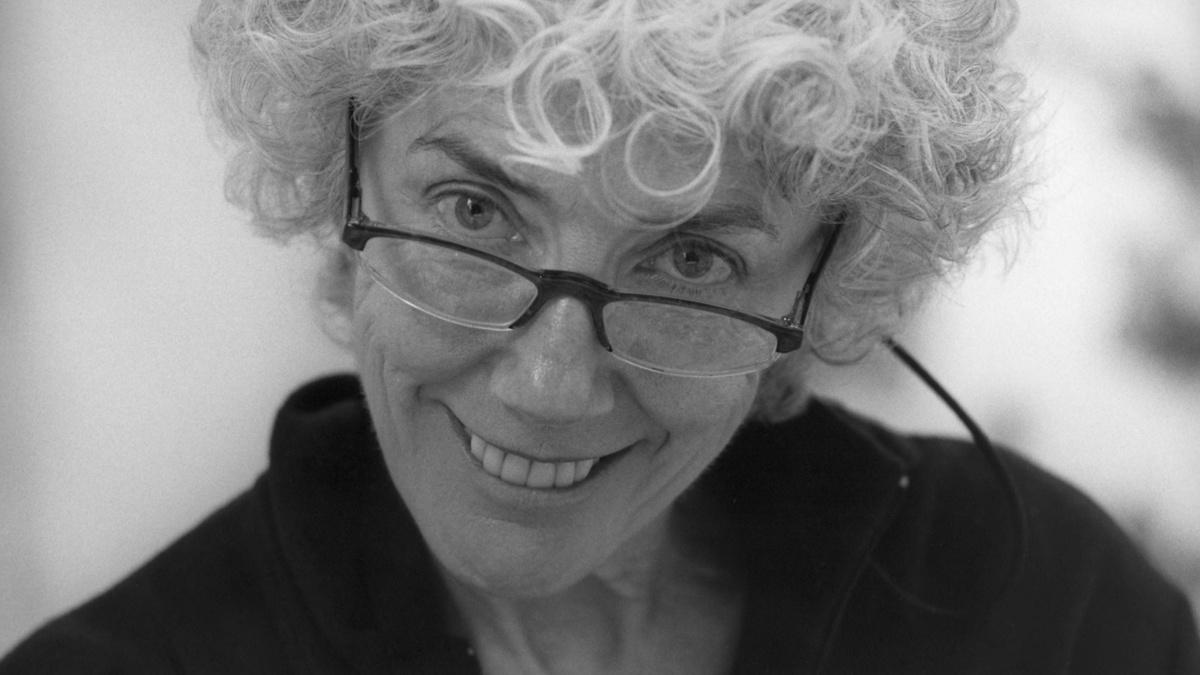 This intimate portrait of maverick painter and printmaker Elizabeth Murray explores the relationship between her family life and career, and reconsiders her place in contemporary art history. Excerpts from her journals voiced by Meryl Streep, v
erité
 footage and home videos show Murray's internal struggles and incredible ambition. Exclusive interviews with art world luminaries describe the thriving New York art scene within which Murray challenged and captivated her viewers. In 2005, Murray was the fifth woman to be celebrated with a
retrospective at the Museum of Modern Art
. Breaking convention, Murray's paintings still defy efforts at categorization. Through them she made an indelible imprint on the contemporary art world. This film chronicles her remarkable journey from an impoverished childhood in Chicago to the extraordinary art world of Lower Manhattan, before she lost her life to cancer in 2007. The documentary
American Masters:
Everybody Knows…Elizabeth Murray
 cements Murray's legacy as one of the great painters of our time. Directed and produced by Kristi Zea.
Stream the film now
.
Murray's art is held in collections in New York City and around the country. Commuters at two major New York City subway hubs are surrounded by her glass mosaic works 24-7. At 59th Street/Lexington Avenue-59th Street, Blooming lines the corridor between the 4, 5, 6, and the N, R, W trains, with medallions on the 4, 5 express platform. At the 23rd Street-Ely Avenue/Long Island City-Court Square stop in Queens, Stream courses along the passageway connecting the E and G lines.
Jean-Michel Basquiat
Friday, September 14 at 9 p.m.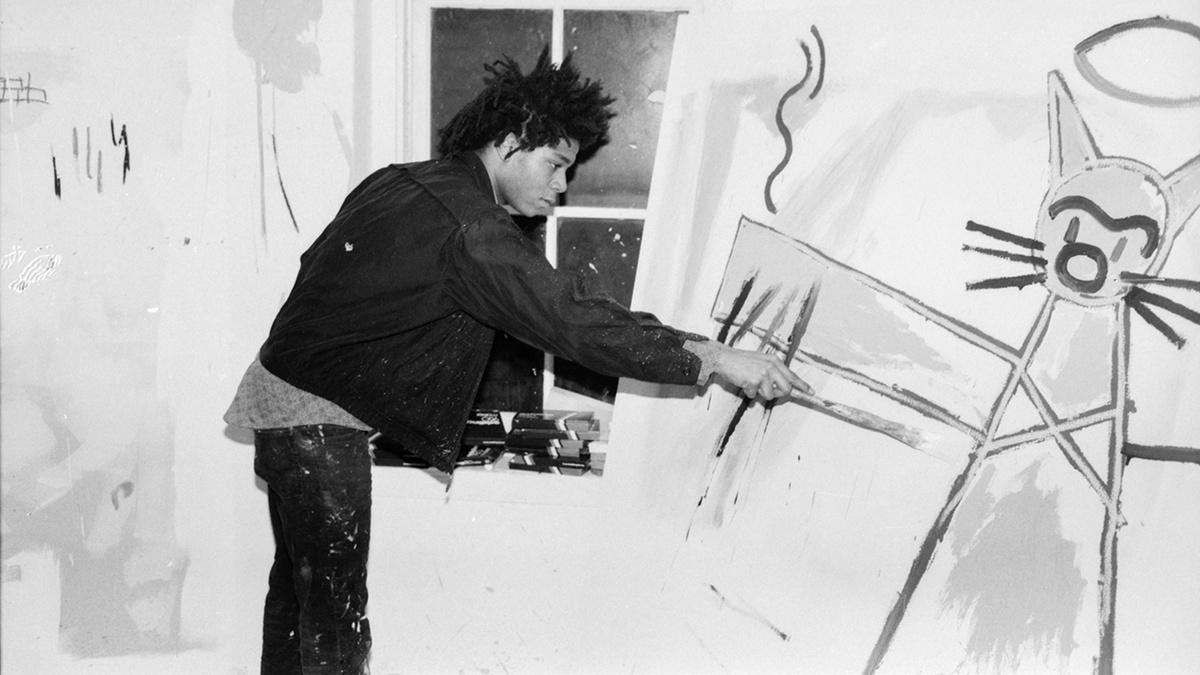 One of the most influential American artists of the 20th century, Jean-Michel Basquiat was a rock star of the early '80s New York art scene. He lived fast, died young and created thousands of drawings and paintings. It took less than a decade for Basquiat, an accountant's son from Brooklyn, to go from anonymous graffiti writer known as SAMO© to an epoch-defining art star. Today, Basquiat is in the top tier of the international art market along with Picasso, de Kooning, and Francis Bacon. 2018 marks the 30th anniversary of Basquiat's untimely death from a heroin overdose. In death, he has emerged as one of the most important artists of his generation and now exhibits in museums all over the world.
American Masters — Basquiat: Rage to Riches features exclusive interviews with Basquiat's two sisters, Lisane and Jeanine, who have never before spoken about their brother and his art for a television documentary. With striking candor, art world colleagues, including dealers Bruno Bischofberger, Larry Gagosian and Mary Boone, and Basquiat's most intimate friends, lovers and fellow artists draw a portrait of a handsome, charismatic and fragile personality – also divulging the cash, drugs and pernicious racism that he encountered. The main weapon Basquiat used to fight prejudice was his art. A game changer, his painting embodied and reflected breakthroughs in music, poetry and a new type of expressionism in modern art. Directed and produced by David Shulman.
Basquiat's paintings are held in several New York City collections and others around the world. See the artist's official site for more information.
Art in the Twentieth-First Century
Art21 produces features focusing exclusively on contemporary visual art and artists throughout the world, including the Peabody Award-winning biennial series
Art in the Twenty-First Century
. Season 9 begins with a double header on September 21 on PBS. Intimate footage allows the viewer to observe the artists at work, watch their process as they transform inspiration into art, and hear their thoughts as they grapple with the physical and visual challenges of achieving their vision.
Johannesburg
Friday, September 21 at 9 p.m.
Since the dramatic fall of apartheid in 1994, Johannesburg has emerged as the artistic capital of sub-Saharan Africa. Collectively, the artists in this hour use their work to empower marginalized communities, reexamine history, and pursue their visions for South Africa's future. The "Johannesburg" episode features David Goldblatt, Nicholas Hlobo, Zanele Muholi, and Robin Rhode.
Berlin
Friday, September 21 at 10 p.m.
Berlin has become a haven for artists from all over the world—a free zone where experimentation, individual expression, and international influences converge. From creating large-scale public projects to intimately personal ones, the artists in this hour demonstrate the diversity of practice and sensibilities in the German capital. The "Berlin" episode features Nathalie Djurberg & Hans Berg, Olafur Eliasson, Hiwa K, and Susan Philipsz.
---
To stream more programs on art now, see Craft in America and WLIW Arts Beat.