Arab American Heritage Month in April is an opportunity to share PBS programs and clips featuring Arab Americans and also to highlight the work of New York City's Arab American community groups that are partners of Thirteen in the Community.
Who Are Arab Americans?
Arab Americans include many faiths, races and ethnicities, and ancestry in any one of 22 Arab countries that span northern Africa to western Asia. What these diverse countries share most in common is the Arabic language.
To illuminate some facts about Arab American identity, we looked to the Arab American National Museum in Dearborn, MI. Its 2019 Educational Book is an excellent primer and is free to download on the Arab American National Museum site. One common misunderstanding for Americans is to equate Arab with Middle Eastern, or Arab with Muslim. Arab countries represent one-fifth of the world's Muslims, and in turn, Arabs are a minority among the U.S. Muslim population.
Arab immigration to the U.S. first began in the 1890s from the Ottoman Empire's Syria area (today's Syria, Lebanon and Palestine). In New York City, most of the first Arab Americans were Christian and by 1910 had established the now disappeared "Little Syria" neighborhood in Lower Manhattan. With the construction of the Battery Tunnel that started in 1940 and the World Trade Center in the mid-1960s, much of the population relocated to another community in Brooklyn.
The number of Arab Americans in the U.S. today is estimated to be between 2 and 3.6 million; the largest group are Lebanese Americans, who have the longest history of immigration.
Dr. Debbie Almontaser, a Yemeni American and founding and former principal of the Khalil Gibran International Academy in Brooklyn, NY, will moderate a panel of teachers in The WNET Group's Grace Under Pressure: Virtual Town Halls on Mental Health, Thursdays between April 28 and May 25, 2022.
Khalil Gibran International Academy in Boerum Hill, Brooklyn, is named after the writer and artist Khalil Gibran, who eventually settled in New York City in 1911. Gibran, together with other immigrant writers from the area of Syria that is now Lebanon, reformed The Pen League in 1920, the aim of which was to modernize Arabic literature. Gibran's poetry-prose book, The Prophet (1923) remains one of the best-selling books of all time and has been translated into 100 languages.
Films and Programs
POV: A Broken House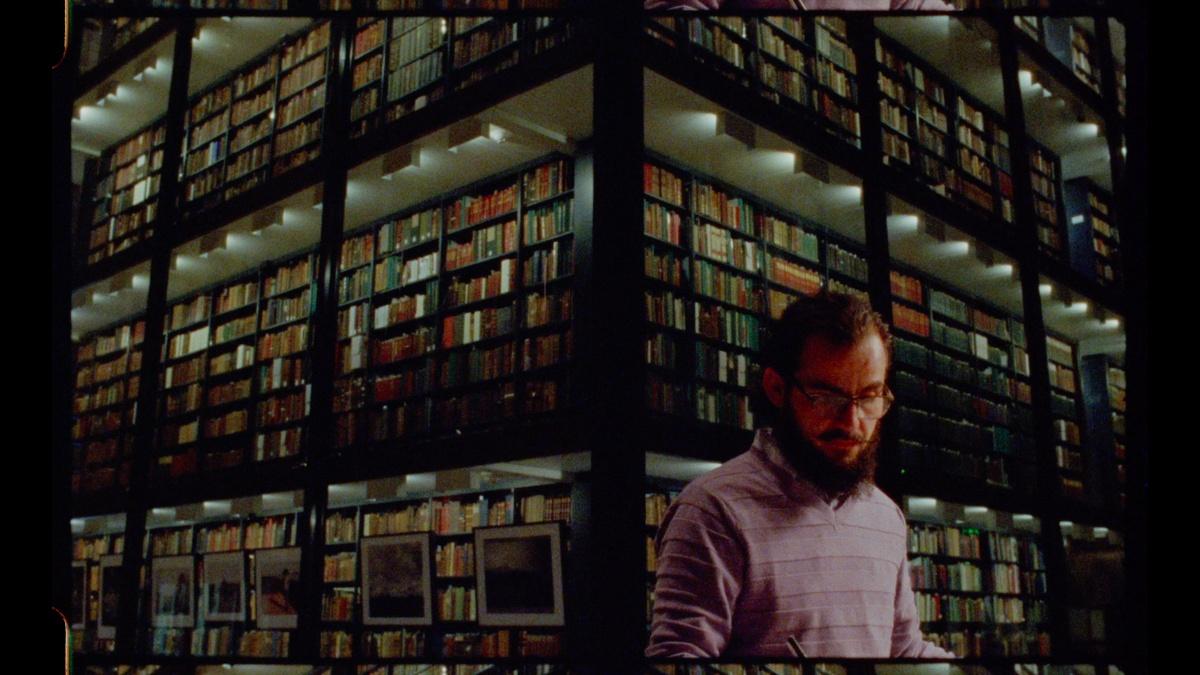 Mohamad Hafez received a one-way ticket to the United States. Missing his homeland, Syria, he decided to create a stand-in. A story of love, loss and creating pathways home.
Films BYKids: Poet Against Prejudice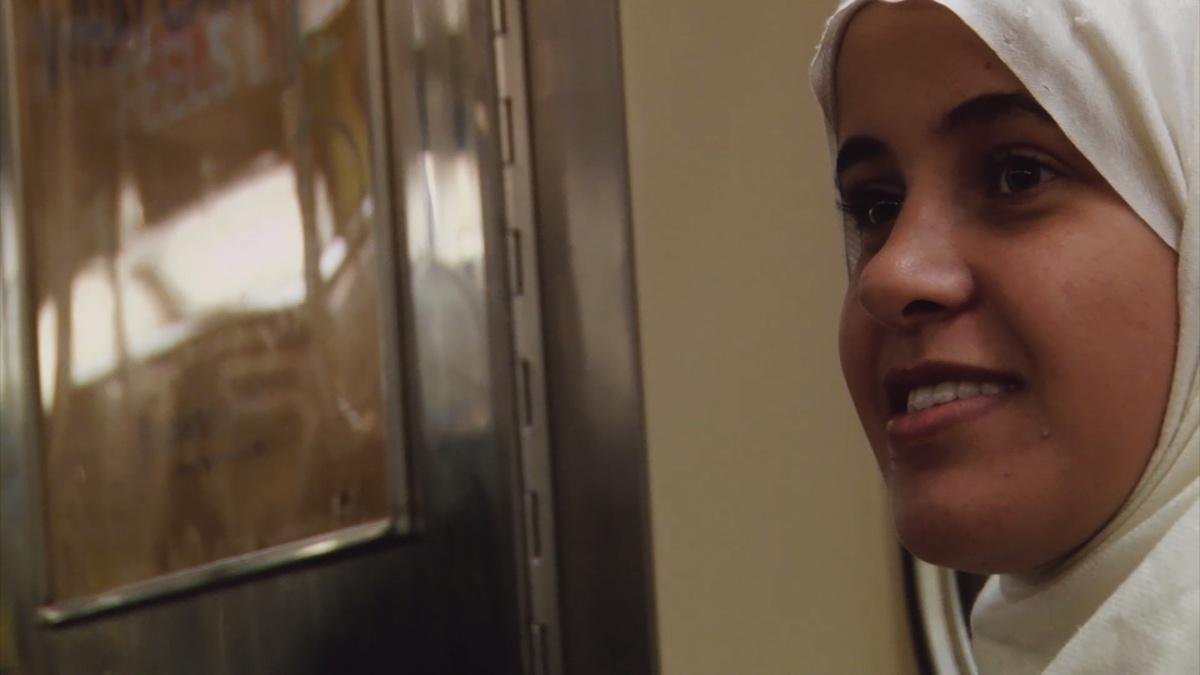 Moving to a new country was challenging for Faiza Almontaser, a 17-year-old from New York City, who immigrated with her family to the U.S. from Yemen when she was in middle school. Mentored by the legendary pioneer of direct cinema, Albert Maysles, Faiza's film documents her courageous and inspiring journey from victim to activist. Season 3 of
Films BYKids
premieres
April 18, 2021, on THIRTEEN
.
Arab American Poet Fady Joudah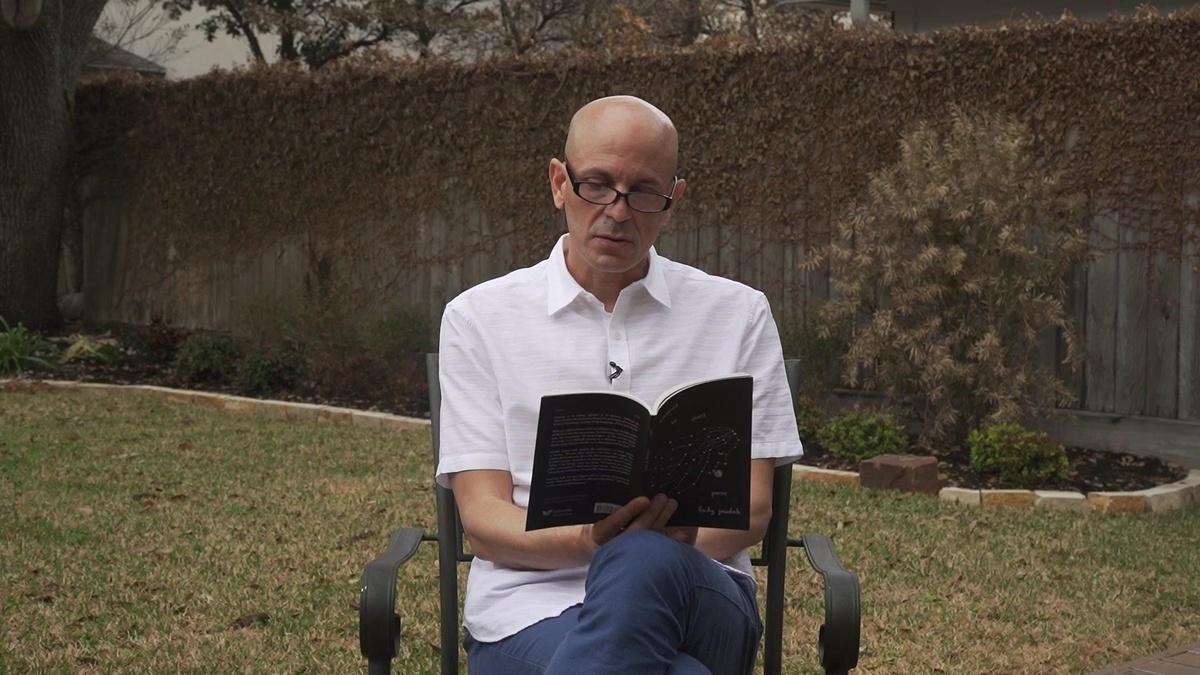 The
PBS NewsHour
arts and culture series, CANVAS, recently featured
Fady Joudah
, a Palestinian American poet and physician. Jeffrey Brown spoke with Joudah in a segment that examines the intersection of the alchemy of health and art.
Arab American Author Laila Lalami
Writer Laila Lalami was born in Rabat and educated in Morocco, Great Britain, and the U.S. Today, she is a full professor at the University of California. Her 2014 novel, The Moor's Account, won the American Book Award, the Arab-American Book Award, and was a finalist for the Pulitzer Prize in Fiction. Her recent bestselling novel, The Other Americans, was a finalist for the National Book Award in Fiction. Her latest book, Conditional Citizens: On Belonging in America, was longlisted for the Carnegie Medal for Excellence in Nonfiction.
Lalami was one of the author panelists in The WNET Group virtual town hall series: New American Dream. In BRAVER THAN THE ONE BEFORE IT: In Search of the New American Dream, Lalami and four other major authors on what America means and can become for people long kept at its margins.
Arab American Pastor and Candidate, Father Khader El-Yateem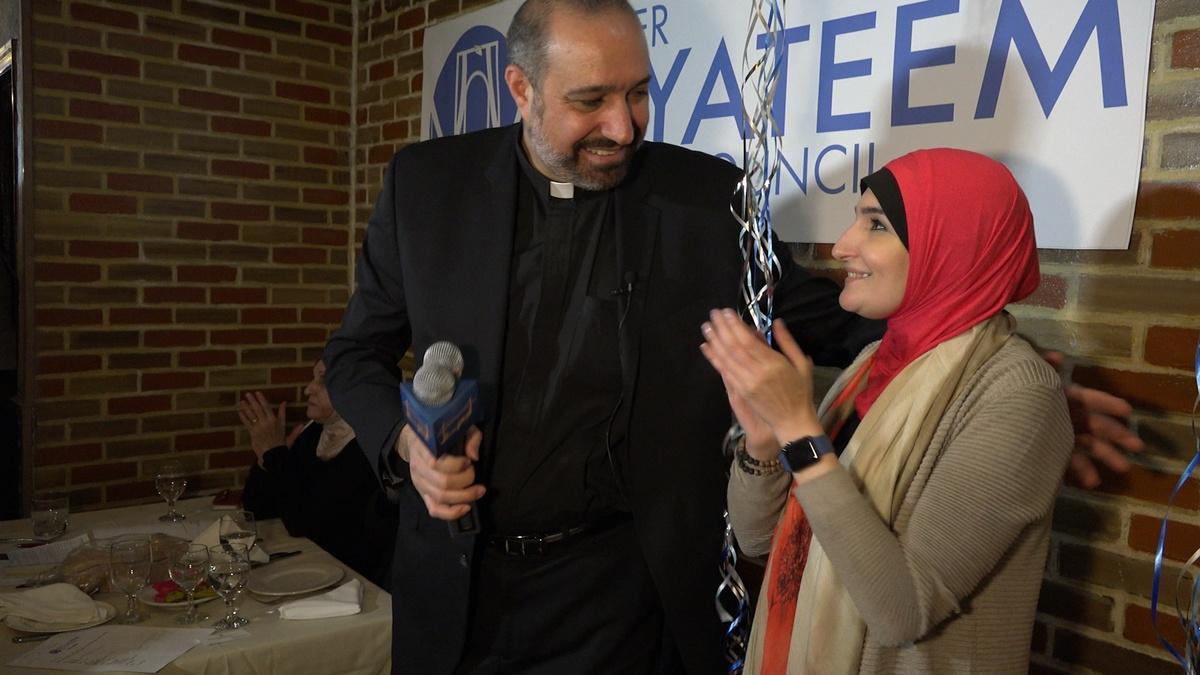 In the
America Reframed
film
Brooklyn Inshallah
, Father Khader El-Yateem, is campaigning to be New York City's first Arab American councilman. As a Lutheran Pastor and Palestinian American, El-Yateem's bid to make history reveals the aspirations and divisions of his multicultural district. With the support of local organizers and activists, including Aber Kawas and Linda Sarsour, can he bring his community together to win the race?
Arab American Politician Donna Shalala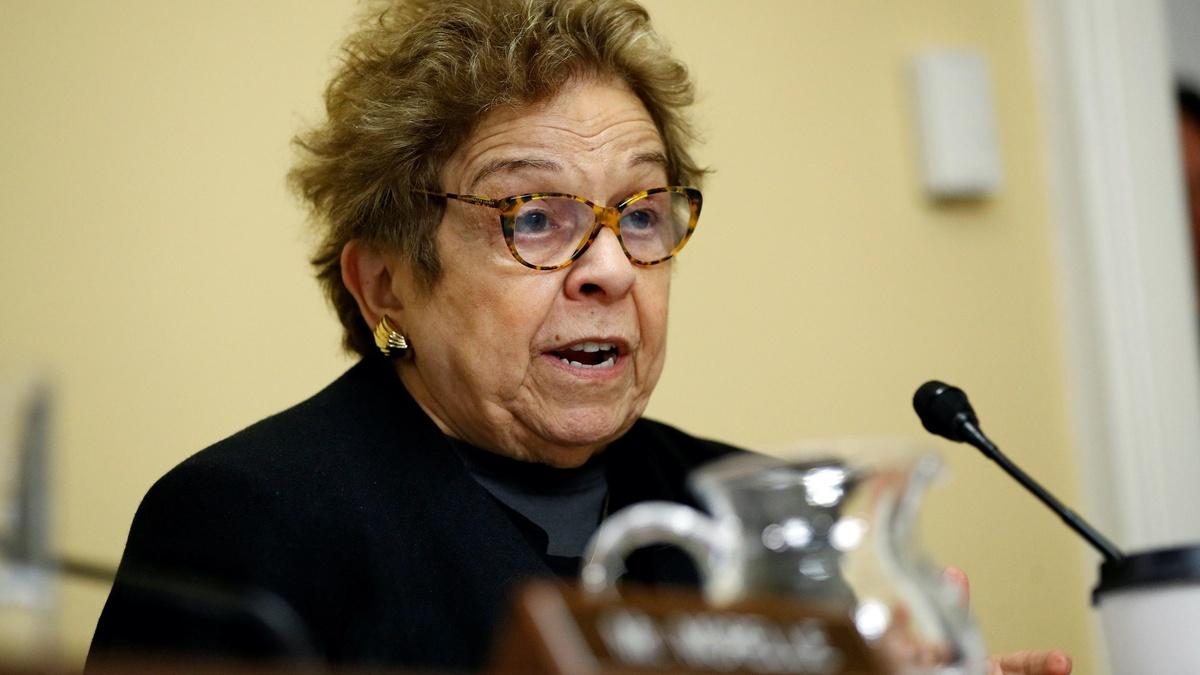 Former Representative
Donna Shalala
, a Lebanese American, lost her bid for re-election in 2020 in Florida. The Democrat lost her race against Maria Elvira Salazar by 2% and joined Judy Woodruff on
PBS NewsHour
to discuss why Republicans had success in gaining seats. Donna Shalala served as Secretary of Health and Human Services under President Bill Clinton.
Arab American Scholar and Candidate Ralph Nader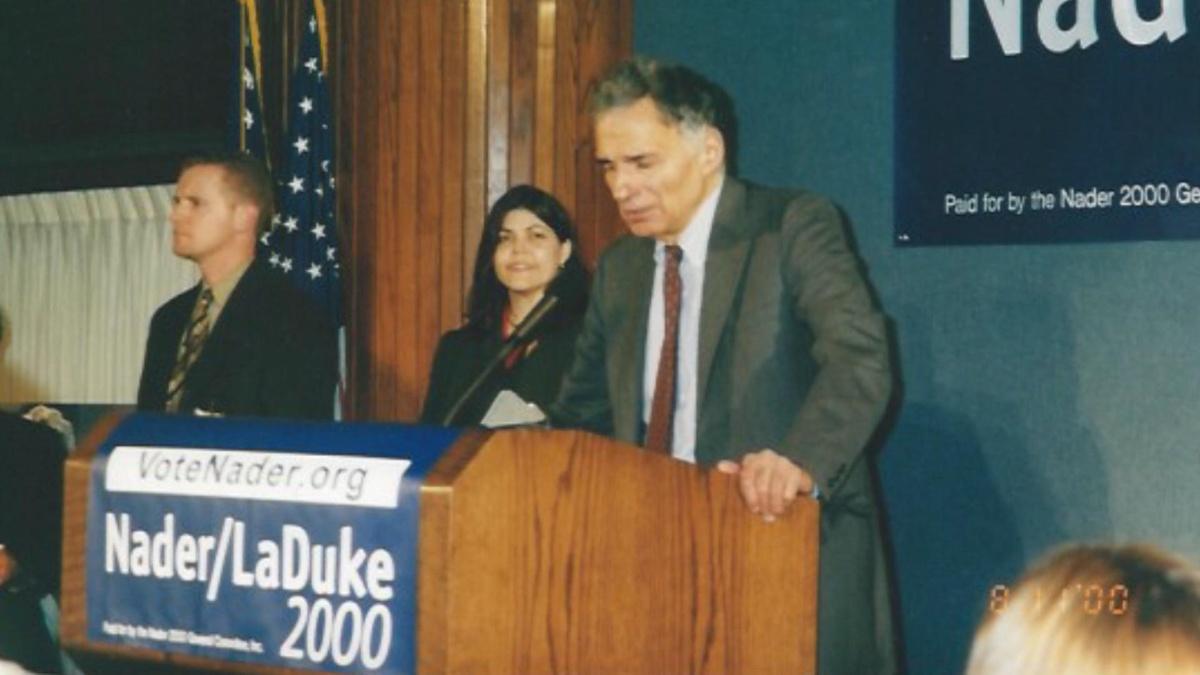 In 2000, Lebanese American Ralph Nader ran for president against Texas Gov. George W. Bush and Vice President Al Gore. Nader wanted to shift politics to favor "the people." Nader is featured in the special
Perot and Nader – The Independents
, part of
'16 for '16: The Contenders
.
POV: Natour's Grocery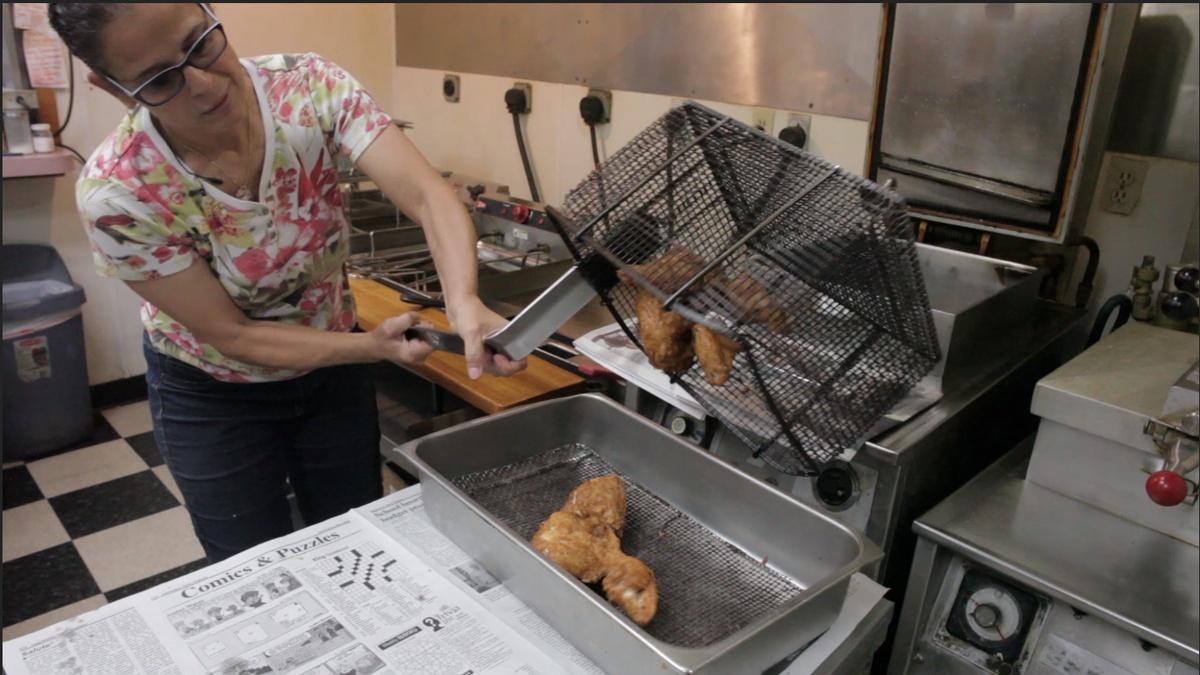 Filmmaker Nadine Natour turns her lens on her parents and her hometown, Appomattox, VA, to capture the story of her parents' emigration from Palestine to the United States. The film is part of
POV
, television's longest-running showcase for independent non-fiction films.
PBS Resources for the Classroom
WNET Education offers educators free tools to promote understanding of Islam in the classroom. This includes background on religious holidays like Eid al-Fitr (Idul-Fitr) and Eid Al-Adha (Idul-Adha), history and culture, and how to dispel stereotypes.
New York City-Based Arab American Groups
Thirteen's Community Engagement team and leaders of the Arab American community in New York have met along with other groups for the past three years to discuss important concerns for its community. We are pleased to highlight the aims and work of these community partners. (See all of Thirteen's community partners.)
Arab-American Family Support Center
The Arab-American Family Support Center (AAFS) provides trauma-informed social services to all low-income immigrants and refugees in New York City, and has developed expertise in serving the Arab, Middle Eastern, Muslim, and South Asian (AMEMSA) communities.
In March 2021 the center received a community service award from the Brooklyn Heights Association and celebrated the opening of a second Queens-based office. AAFSC also provides youth services at Khalil Gibran International Academy, a New York City public high school that AAFSC helped found and which is dedicated to fostering intercultural understanding.
The center is very active and welcomes volunteers. Learn how to get involved.
ArteEast
Based in New York, ArteEast provides support to artists and art organizations from the Middle East and North Africa in order to broaden the global audience for contemporary culture from the region. In March 2021, ArteEast co-presented the seventh annual Arab Film Festival with the Arab American National Museum and other groups.
See its artist picks and catalogs on its linktr.ee page.
Muslim Community Network
The Muslim Community Network aims to help facilitate the emergence of an inclusive Muslim-American identity that transcends class-based boundaries while building bridges with other communities of faith to build peaceful, just, and inclusive communities. The network's programs focus on civic education & advocacy, leadership development, and diversity education. In 2020 it helped New York Muslims complete the 2020 Census, know how to vote in the 2020 election, and to report hate crimes. The Muslim Community Network was was founded in New York City in 2003.
Applications are currently open for mentors in its Bridge Mentorship program for youth.
See more events and news on the Muslim Community Network site.
Association of Muslim American Lawyers
Association of Muslim American Lawyers (AMAL) provides programs and activities to help support American Muslim lawyers at every step: whether pre-law, law student, a young associate, solo practitioner, or senior partner. It also offers "Know Your Rights" workshops.
In February 2021, it co-hosted an event on the need for faith-based alternative dispute resolution in service to Muslim, Christian and Jewish communities.
Network of Arab-American Professionals
The Network of Arab-American Professionals is a non-partisan, volunteer-based organization dedicated to the development of a prosperous and influential Arab-American community connected through its national network. It seeks to connect, organize and empower the Arab-American community by channeling the interests and passions of our members through social, cultural, professional, political and service initiatives. Its LinkedIn group has nearly 3,000 members.