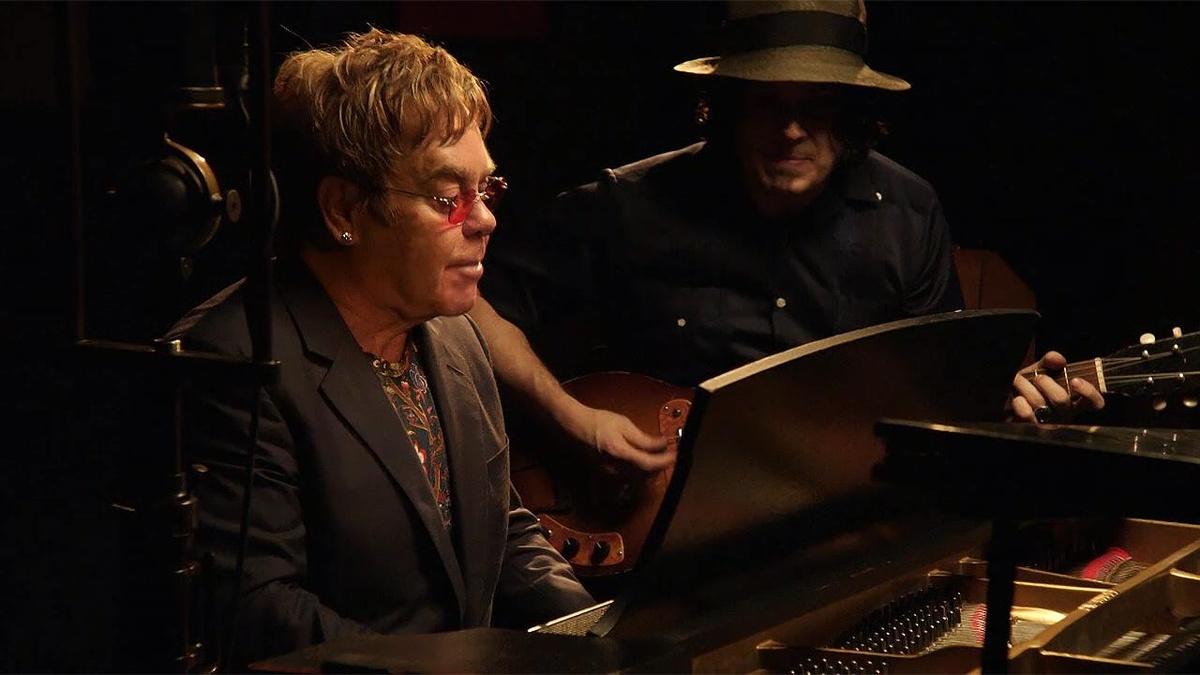 The American Epic Sessions premieres Tuesday, June 6 at 8pm on PBS.
The American Epic Sessions film captures musicians Jack White, Taj Mahal, Elton John, Nas, Beck, Rhiannon Giddens, Ana Gabriel, Willie Nelson, Merle Haggard, Steve Martin, Alabama Shakes and more, recording songs on an original 1920s electrical recording system. The songs they choose pay tribute to great artists of the past and make up an album produced by Jack White and T Bone Burnett.
In this beautifully filmed musical feature, these artists are given the chance to pass through the portal that brought the world into the modern era.
1920s Recording Technology
Engineer Nicholas Bergh has reassembled this recording system from original parts and it is now the only one left in the world. The system consists of a single microphone, a towering six-foot amplifier rack, and a live record-cutting lathe, powered by a weight-driven pulley system of clockwork gears. The musicians have roughly three minutes to record their song direct to disc before the weight hits the floor. In the 1920s, they called this "catching lightning in a bottle." All the musical performances in this film are live. The audio you hear is taken directly from the discs they were recorded to, with no editing or enhancements.
The American Epic Sessions is part of the American Epic series, which is streaming now. Travel the country in search of unknown 1920s artists, when the music of ordinary Americans was recorded for the first time, transforming music forever.