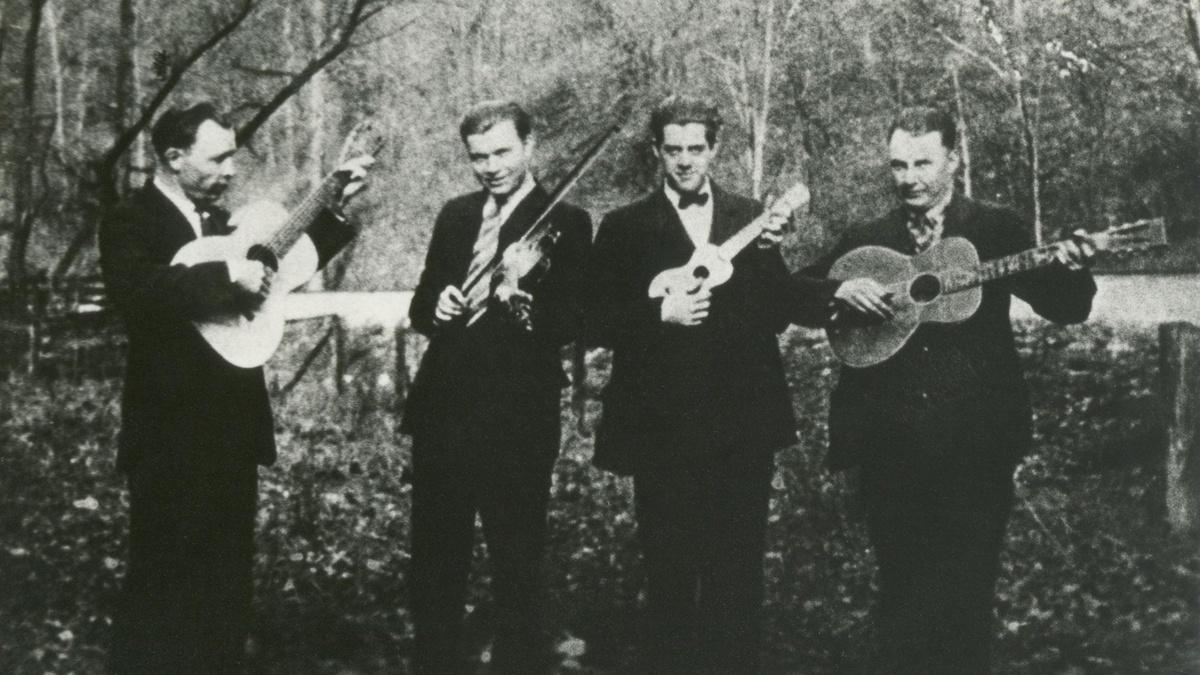 The three-part music documentary American Epic premieres on PBS in May on Tuesdays: May 16, 23, 30, at 9pm. A THIRTEEN production.
In the late 1920s, record companies sent talent scouts across the United States, searching for new artists and sounds. They traveled to remote regions with a recording machine, auditioned thousands of everyday Americans, and issued their music on phonograph records. It was the first time America heard itself, and the artists they discovered transformed American music forever.
American Epic tells the extraordinary story of this trailblazing era when modern music was born. Executive produced by Jack White, Robert Redford, and T Bone Burnett, the series follows the recording machine's trail to rediscover the families whose recordings led to the development of blues, country, gospel, Hawaiian, Cajun, and folk music — without which there would be no rock, pop, R&B, or hip hop today.
The remarkable lives of these seminal musicians are revealed through previously unseen film footage, unpublished photographs, and exclusive interviews with some of the last living witnesses to that era. The series culminates in June with The American Epic Sessions, a film showcasing Willie Nelson, Elton John, Nas, Taj Mahal, Beck, Alabama Shakes, Los Lobos, Raphael Saadiq, and other contemporary artists recreating America's musical past in recording sessions using a restored recording lathe. The series is narrated by Robert Redford.
Episode 1: The Big Bang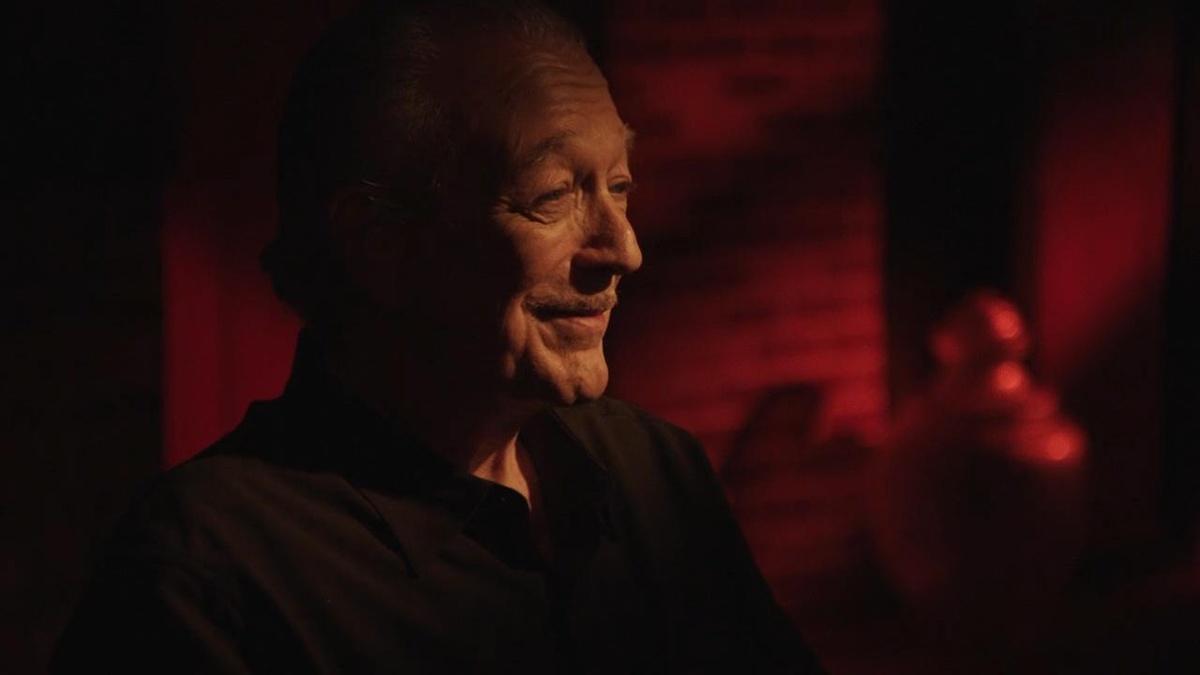 The journey begins deep in the heart of Appalachia, in a poverty-stricken Virginia community known as Poor Valley, with the story of the Carter Family — the founders of modern country music. In their early days, Sara Carter, her husband A.P., and her cousin Maybelle played only at home and for small local gatherings. But in August 1927, the outside world beckoned as record producers, losing their urban middle class audience to the new technology of radio, turned to rural and ethnic consumers.
Producers sent recording teams south and advertised for musicians to audition, attracting performers from as far as 900 miles away – including Sara, A.P., and Maybelle, who drove one full day over muddy roads in a flat tire-prone Model T to Bristol, Tennessee, to audition for Ralph Peer of the Victor Talking Machine Company. The Carter Family recorded six songs during the two-day session, including "Bury Me Under the Weeping Willow." They earned $300.
With songs like "Will the Circle Be Unbroken," "Keep on the Sunny Side," and "Wildwood Flower," the Carter Family gave voice to women, rural America, and the Depression era, and laid the foundation for country, folk, and bluegrass music.
The first episode also follows Ralph Peer's 1927 visit to Memphis, Tennessee, to revisit the first recordings of the Memphis Jug Band and the birth of R&B music.
In the early 1900s, Beale Street – the epicenter of Memphis's music scene — echoed with the brassy orchestra of W.C. Handy, "The Father of the Blues." When Handy left for New York City in the 1920s, a younger generation of street musicians too poor to afford trumpets and clarinets formed Jug Bands, using washboards, kazoos, harmonicas, guitars, and other homemade instruments.
The Memphis Jug Band, headed by Will Shade, was a standout of the genre. Their first record included such songs as "Kansas City Blues," "Mississippi River Waltz," and "Newport News Blues," reflecting an urban underworld full of drugs, gambling, prostitution, and violence, and established Memphis as a vibrant new African-American recording center.
"They had a raw taste to them, they were very unusual, and these recordings made history," says Ralph Peer II, Peer's son and CEO of the Peer Music Group. "The first recordings of the Memphis Jug Band were a Big Bang of R&B music."
"It's the same as rap music today," says Nas, a Grammy-nominated rap artist. "They were rapping about street life and gangster life and hustling, which shows me that rapping is a natural poetic thing. It's always been here. As long as there was English and black people, there was rap."
Episode 2: Blood and Soil
The second episode travels to the rural South as Elder Burch, Charley Patton, and others record early Delta blues, gospel, and protest songs. The Great Flood of 1927 devastates Mississippi River communities, leading to northern migration and Chicago Blues by Howlin' Wolf that later inspire the Rolling Stones, Eric Clapton, and others.
Episode 3: Out of the Many, the One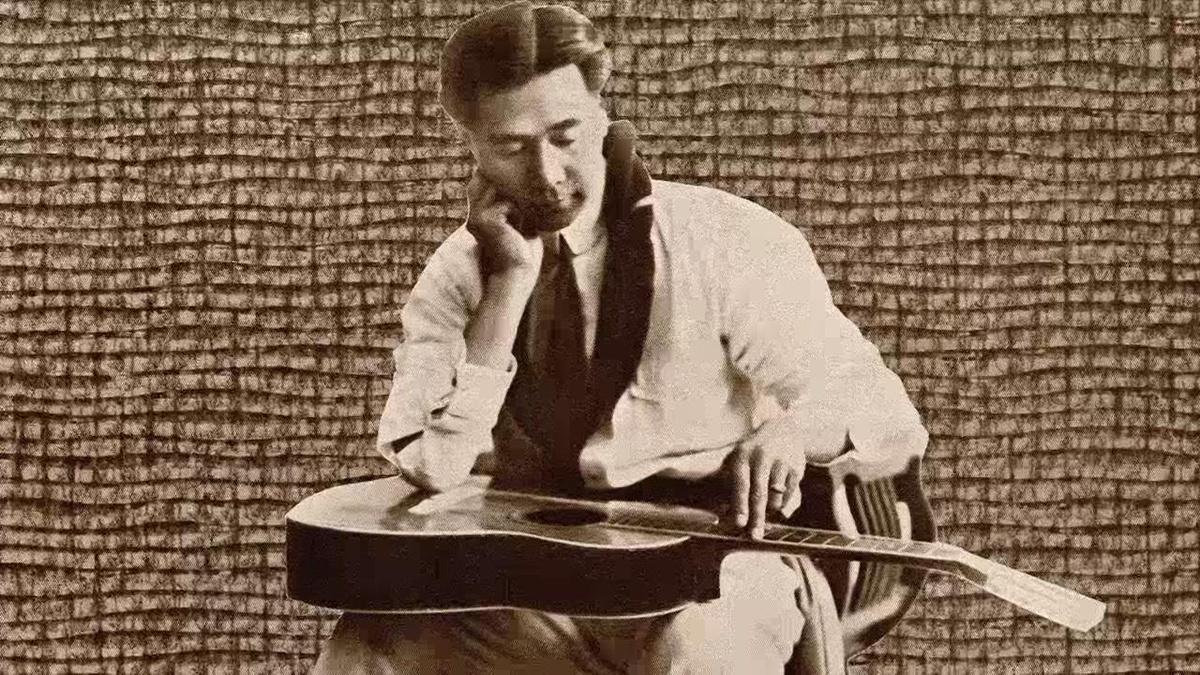 In the third episode, discover how America's diverse cultures contribute to its musical styles. Hopi priests travel to Washington to defend their sacred snake dance; Josephe Kekeku, an eleven-year-old Hawaiian boy, invents the steel guitar; a teenage Tejana shakes the border with a ferocious feminist tango learned from a gum wrapper; and frères on the bayou turn a lament for a pretty blonde into the Cajun national anthem. And learn how Mississippi John Hurt's blues inspire a generation of musicians.
More American Epic
Visit pbs.org/americanepic for video previews, special features, and more. Join the conversation on Facebook and Twitter (@AmericanEpic) using the hashtag #AmericanEpic.