Movers and shakers from Asian American and Pacific Islander communities inspire several of THIRTEEN's premieres, encores and streaming shows to watch in May, Asian American and Pacific Islander Heritage Month. Find highlights of May programming, below. For more to watch, see our Schedule or broadcasts or browse our program pages for streaming content.
Japan Parade's 2023 Grand Marshal Kristi Yamaguchi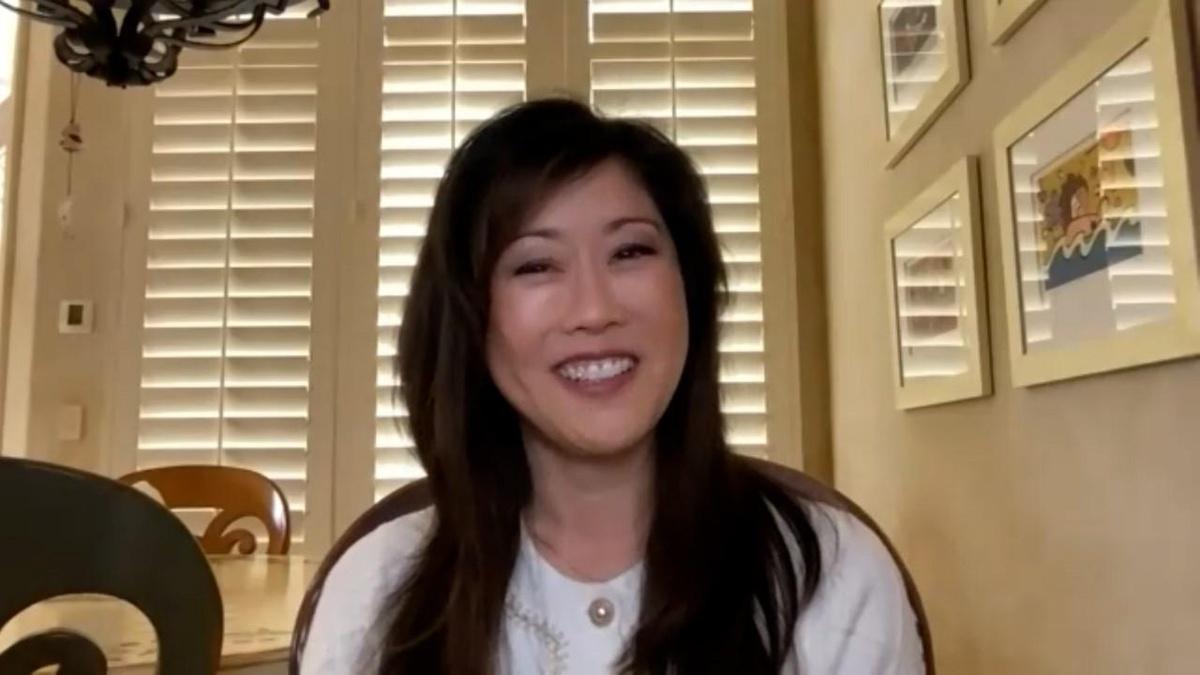 MetroFocus
hosted U.S. Olympic figure skating gold medalist Kristi Yamaguchi on May 11, who as the Grand Marshal of the 2nd annual
Japan Parade
, gave a preview of the new celebration which will take place on Central Park West on Saturday, May 13. Yamaguchi is a fourth-generation Japanese American; her mother was born in a Japanese-American internment camp while Yamaguchi's grandfather was in the US Army, fighting in Europe during World War II. Yamaguchi also talks about her nonprofit that supports childhood literacy,
Always Dream
. Stream this segment and more on
MetroFocus.org.
Nam June Paik: Early Video Artist
Premiere: American Masters: Nam June Paik – Moon is the Oldest TV, Tuesday, May 16, 9 p.m.
Korean immigrant Nam June Paik jumped straight and deep into the avant-garde arts scene of New York City in the 1960s. A classical pianist with a PhD in music, he became fascinated with technology, video and performance. His experimentation led him to become the father of video art. Read more and preview American Masters: Nam June Paik – Moon is the Oldest TV.
Filipina Rock Musicians
Premiere: Fanny: The Right to Rock, Monday, May 22, 10 p.m.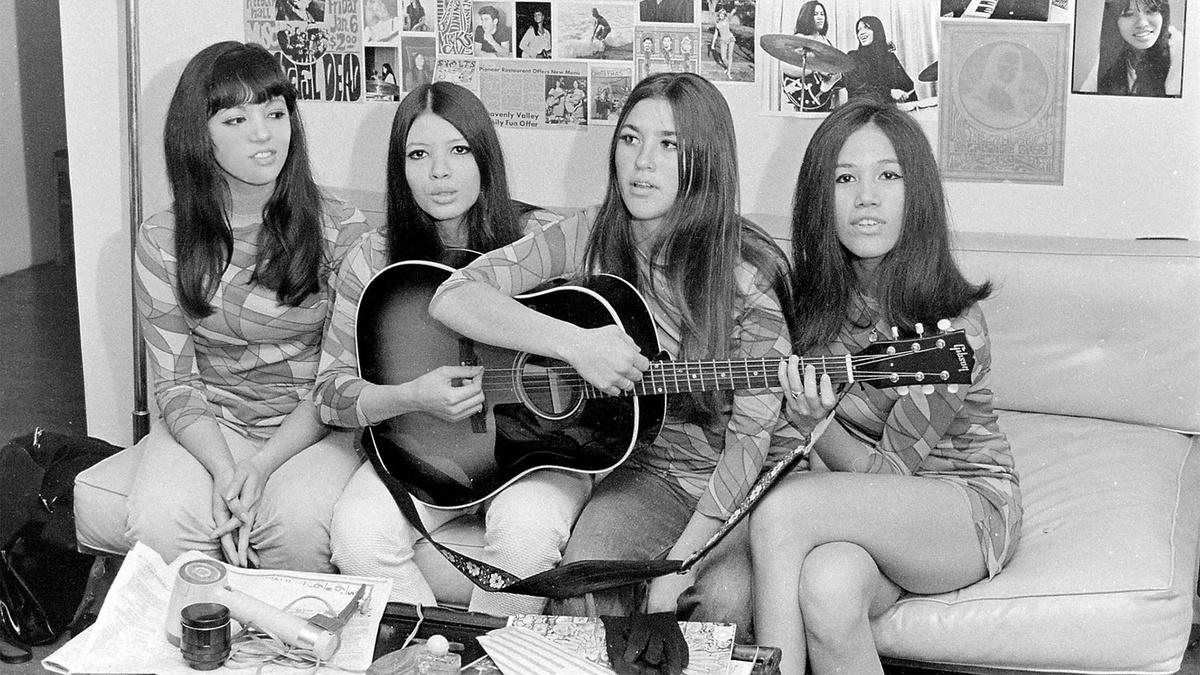 The documentary film
Fanny: The Right to Rock
tells the fascinating story of three Filipina-American sisters who started a garage band in Sacramento, California in the 1960s. The rock group Fanny was the first all-women band to release an LP with a major record label (Warner/Reprise, 1970). Despite releasing five critically-acclaimed albums, touring with famed bands, and amassing a dedicated fan base of music legends including David Bowie, Fanny's groundbreaking impact in music was written out of history — until bandmates reunited 50 years later with a new record deal. Fighting early barriers of race, gender, and sexuality in the music industry, and now ageism, these incredible women are ready to claim their place in the halls of rock 'n' roll fame. The director is
Bobbi Jo Hart
.
Watch clips from Fanny: The Right to Rock and stream film starting May 22.
Chef Ethan Lim
Stream Ethan Lim: Cambodian Futures, from American Masters: In the Making.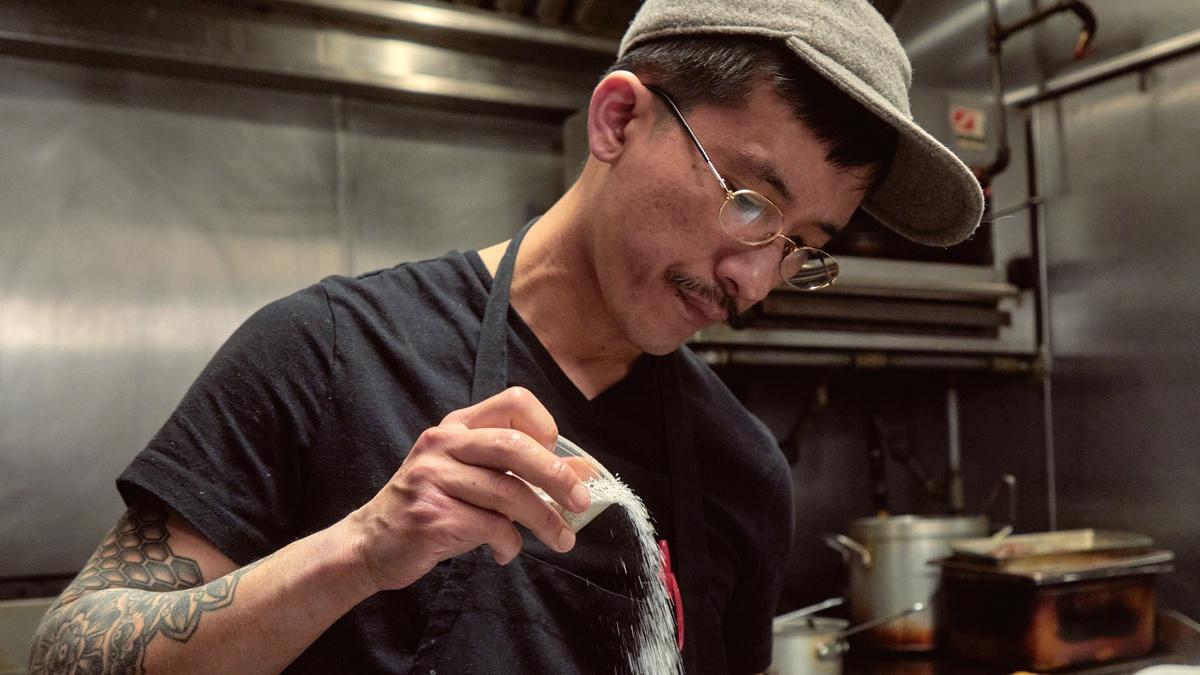 The short film
Ethan Lim: Cambodian Futures
 follows Chicago-based chef Ethan Lim as he creates vibrant dishes inspired by the rich, complex history of Cambodia. Drawing on his family's culinary legacy of over half a century, Lim's award-winning cooking imagines how Cambodian cuisine might have evolved had a genocidal civil war waged not paused its growth. Lim was born in a refugee camp for Cambodian refugees in Thailand and came to the U.S. with his family when he was three years old. Film director
Dustin Nakao-Haider
is a Japanese-Desi American filmmaker from Chicago.
Artist Maia Cruz Palileo
Stream Maia Cruz Palileo: Becoming the Moon, from American Masters: In the Making.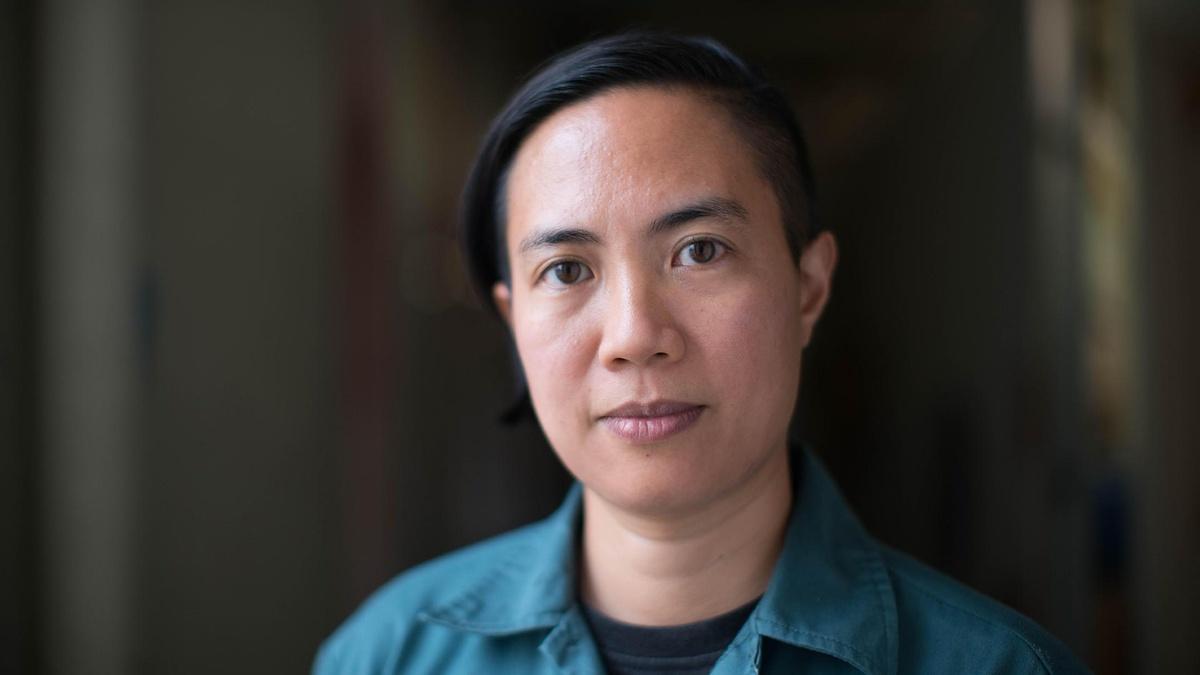 Filmmaker Ligaiya Romero amplifies the life and work of Maia Cruz Palileo, the multi-disciplinary, Brooklyn-based artist who explores themes of migration and the permeable concept of home in their works, inspired by the oral history of their family's arrival in the United States from the Philippines. They are a recipient of the 2022-23 Sharpe Walentas Studio Program in Brooklyn, NY. See Palileo's paintings, sculptures and more on their
website
.
Amy Tan: Author and Musician
Encore: American Masters — Amy Tan: Unintended Memoir, Sunday, May 21, 7 p.m.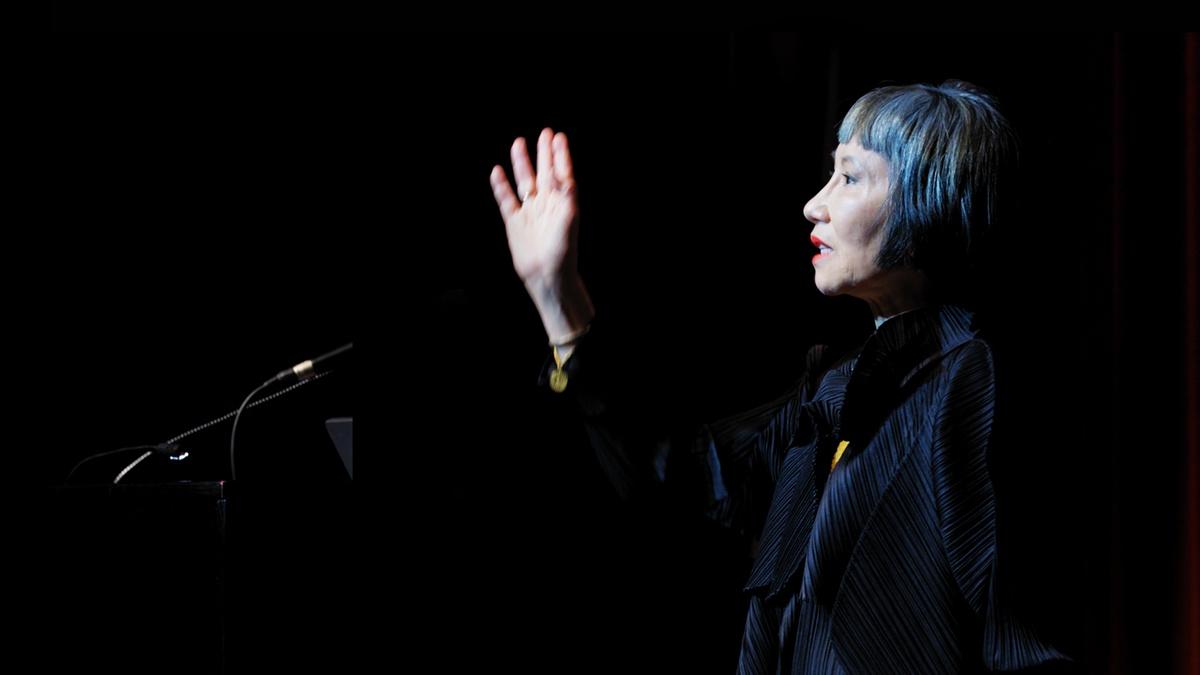 Writer Amy Tan's hit debut novel, "The Joy Luck Club" (1989), catapulted her to commercial and critical success, spending over 40 weeks on The New York Times Best Seller list. With the 1993 blockbuster film adaption that followed, as well as additional bestselling novels, librettos, short stories, and memoirs, Tan firmly established herself as one of the most prominent and respected literary voices working today.
Highlights of the film include Tan sharing her relationship with her mother, as well as Tan performing as the lead singer of the Rock Bottom Remainders, a band featuring Stephen King, Scott Turow, and Dave Barry, and a look at her nature journal sketching. Read more.
Yo-Yo Ma's "Our Common Nature" Project
In the May 2 broadcast of
Amanpour and Company
, world-famous and inventive cellist Yo-Yo Ma shared that science and Indigenous communities are informing his new project "Our Common Nature." He shares footage of his recent concert in a Kentucky cave and why he is making natural settings his concert hall.
Composer Andy Akiho and Violinist Scott Yoo
Stream Great Performances: Now Hear This "Andy Akiho Found (his) Sound" now.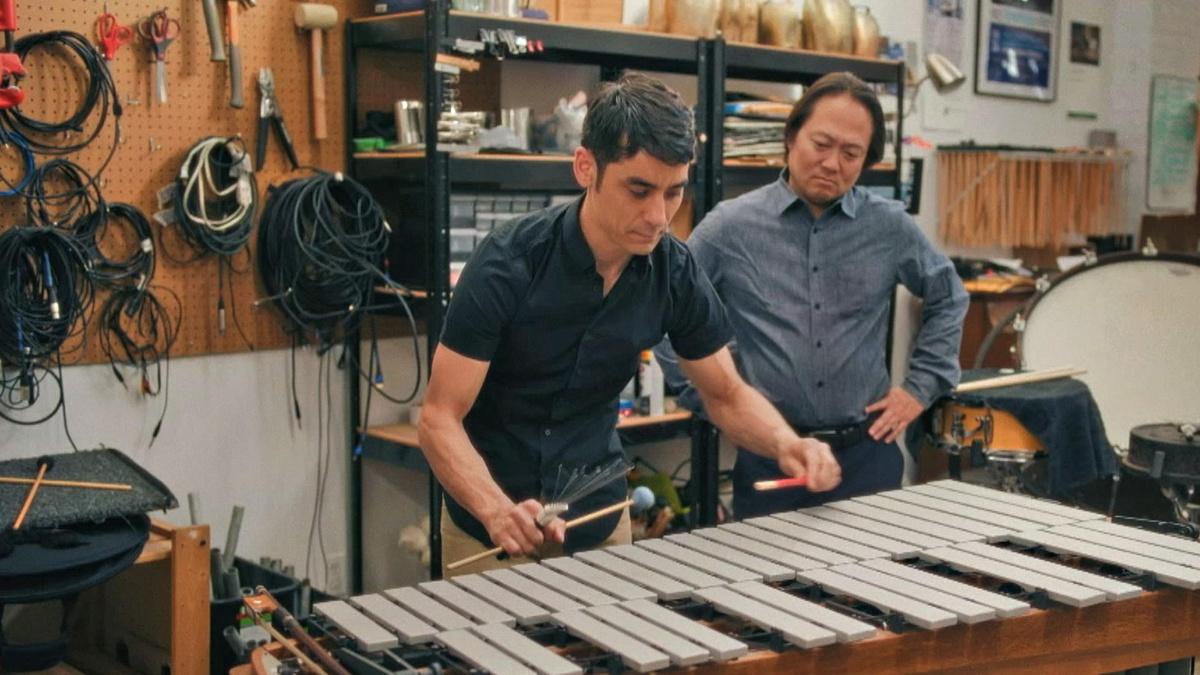 Experience the creation of music by Japanese American composer Andy Akiho, using "found" instruments. To develop a music video, Akiho and
Now Hear This
host Scott Yoo visit Crown Heights in Brooklyn and explore the creative process with an interactive light show, steel drums, and more.
Now Hear This
, now in its fourth season, is a
Great Performances
miniseries hosted by violinist Scott Yoo.
Cambodian Refugee to American Business Owner
Encore: Independent Lens: The Donut King, Monday, May 29, 10 p.m.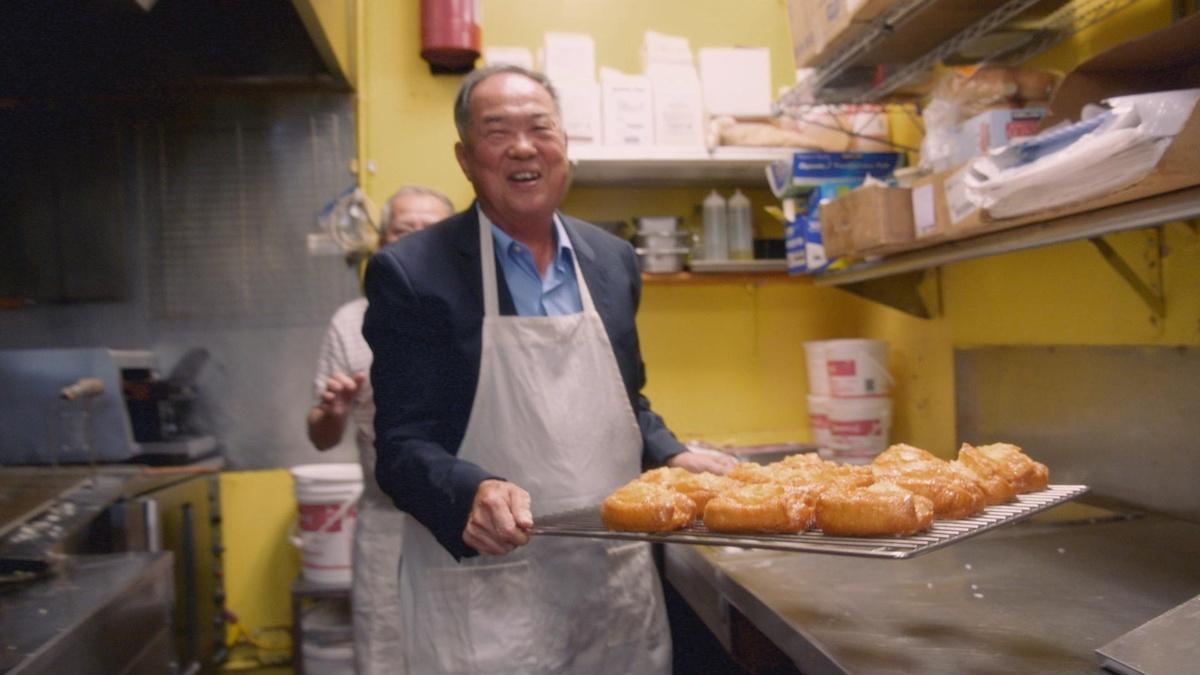 Meet the Donut King, Ted Ngoy, a Cambodian refugee who built a multi-million-dollar empire baking America's favorite pastry. He built an "empire" of 70 donut shops in California. Directed by Alice Gu, the documentary follows Ngoy's success, his support of other Cambodian immigrants, and his downfall. Ngoy escaped the brutal Khmer Rouge in Cambodia and settled in Orange County, California. As his shop, Christy's Doughnuts, became a rapidly expanding chain, Ngoy also sponsored hundreds of visas for Cambodian refugees and offered them steady employment.
A story of immigration, assimilation, prejudice, The Donut King is also about how the American Dream evolves from one generation to the next: the film includes the current generation of Cambodian donut shop owners and the ways they have been inspired by and diverged from their parents and grandparents before them.
Rising Against Asian Hate: One Day in March
Encore, Tuesday, May 2, 10 p.m.; stream film now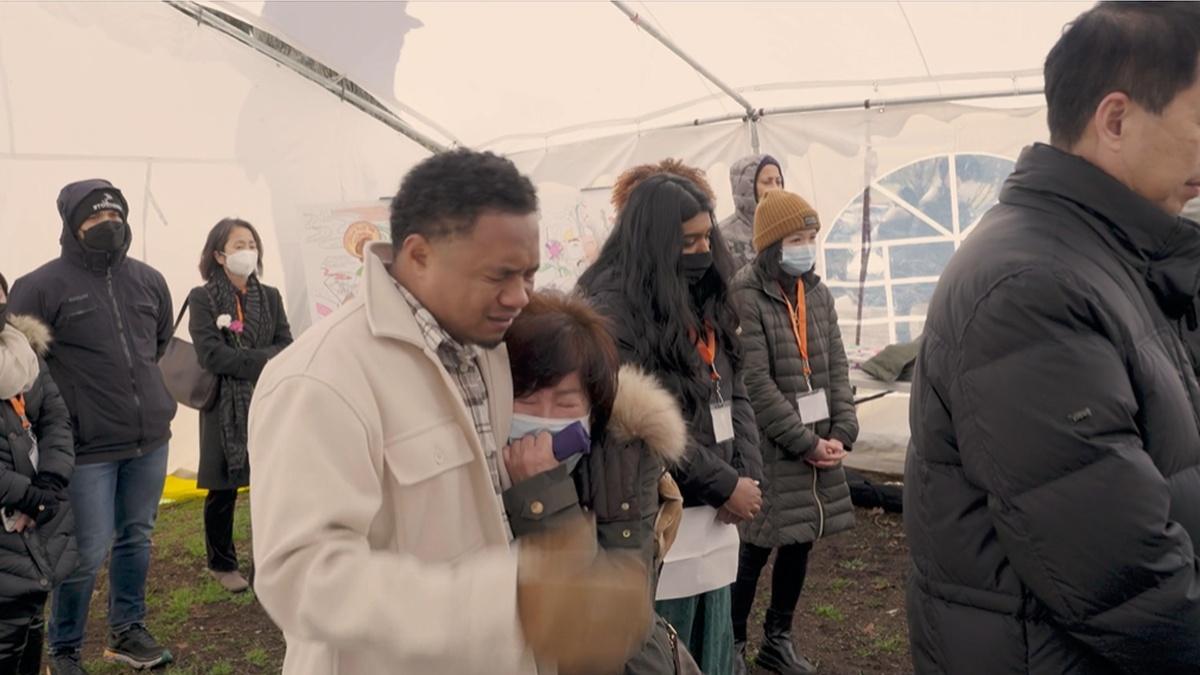 In March 2021, a 21-year-old man murdered eight people, including six women of Asian descent, at three spas in Atlanta, Georgia. The shooting was a watershed moment in a year of increasing violence against Asian Americans and Pacific Islanders. For many, the tragic events became a galvanizing moment, reigniting a sense of collective identity and political engagement within AAPI communities. This one-hour documentary produced by The WNET Group chronicles the troubling escalation of hate and spotlights the movement to turn grief and anger into action.
Narrated by Emmy nominated actress Sandra Oh (Grey's Anatomy, Killing Eve) with music by Academy and Grammy Award-winning musician Jon Batiste and Grammy nominated musician Cory Wong, Rising Against Asian Hate pays tribute to the lives lost, examines the rise of anti-Asian racism and documents a growing movement to fight back and stop the hate. The film is directed by Titi Yu.
Veterans of World War II
Encore of The Registry on May 28, 7 p.m.; stream now with THIRTEEN Passport


Learn the hidden history of the US Army's Military Intelligence Service (MIS) during World War II. This film is possible because a few aging Japanese American veterans with a little Internet savvy were determined to share the story.