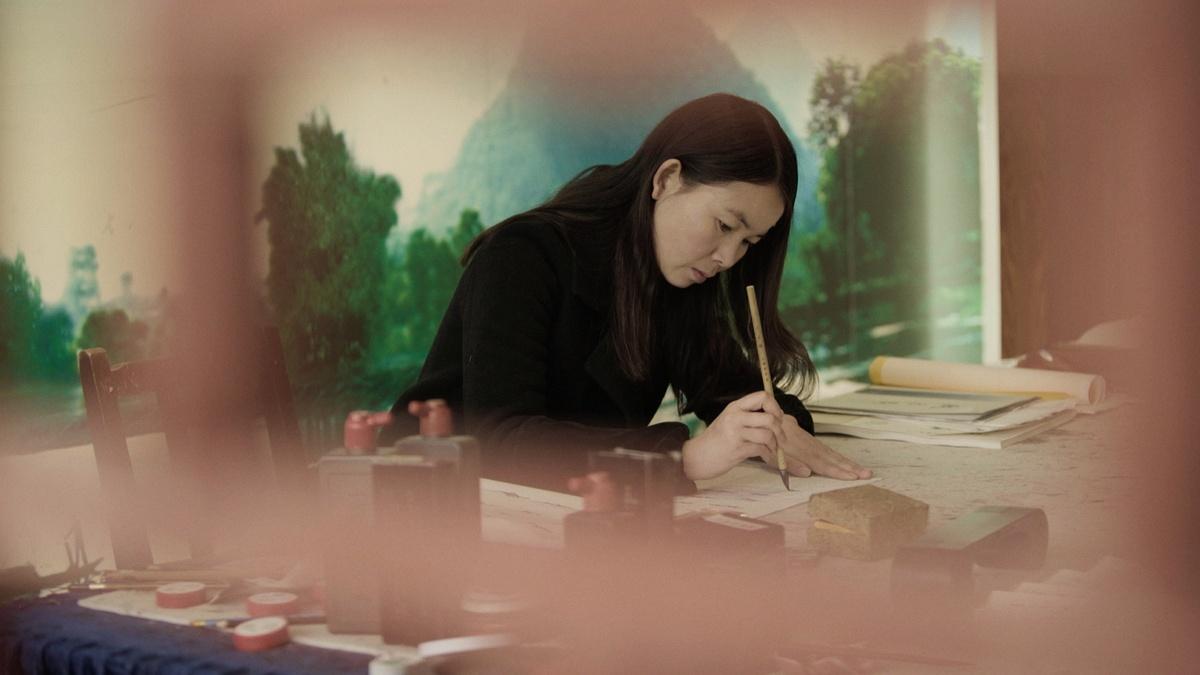 Independent Lens: Hidden Letters premieres Monday, March 27 at 10 p.m. on THIRTEEN.
For centuries in China, the once-secret written language of Nüshu was calligraphed on folded fans and handkerchiefs as hidden letters so women could share stories, songs and express solidarity in a repressive era when many women were denied literacy, and separated from their families after marriage.
In the documentary Hidden Letters, this special language is the backdrop to the personal stories of contemporary Chinese women who confront the expectations of men in their lives. A divorced tour guide and a singer who will soon marry bump up against patriarchy in China. They find solace in Nüshu, rediscovering connections between traditional Chinese womanhood and contemporary feminism.
The Filmmakers
Violet Du Feng is a documentary filmmaker and a 2018 Sundance Creative Producing Fellow. She produced Confucian Dream, Maineland, and Please Remember Me, which have won numerous awards including Doc Impact Hi5, and special jury awards at SXSW and the Karlovy Vary International Film Festival. Hidden Letters is her directorial debut.
Zhao Qing is the director of the award-winning Please Remember Me. She started her career at Shanghai Media Group in 1991, where she directed and produced many television documentaries affiliated to the Documentary Channel of SMG. She directed and hosted several popular TV documentary programs such as "The Bund" and "Documentary Editing Room."
Mette Cheng Munthe-Kaas is an Emmy-nominated producer and editor. She produced No Word for Worry and Nowhere to Hide which won the first prize at IDFA, and was nominated for two Emmys. Her recent co-productions have won numerous international awards including Best Documentary at Berlinale for Myanmar Diaries.
Jean Tsien is a documentary editor, producer, and consultant. She received two Peabody Awards in 2021: for executive producing the PBS series Asian Americans; and for producing 76 Days, winner of a 2021 Primetime Emmy®️. She has received Sundance Institute's 2018 Art of Editing Mentorship Award and DOC NYC's Lifetime Achievement Award.
Su Kim is an Academy Award-nominated and Emmy®️ and Peabody Award-winning producer. Her films in release include Bitterbrush; the OSCAR®️ and Primetime Emmy®️-nominated Hale County This Morning, This Evening; and Midnight Traveler.