Updated September 9
It's hard to believe that 20 years have passed since the September 11 terrorist attacks in 2001. THIRTEEN commemorates the 20th anniversary of this devastating attack and losses with television programs of hope and healing, remembrance and reflection, honoring the heroes, victims, and resilient spirit of New Yorkers. The programming also looks at investigations into who was involved in planning the terrorist acts, and the struggle to have the government recognize the public health crisis caused by the collapse of the World Trade Center.
Our films are listed below in order of broadcast date, beginning August 10. On September 10, 2021, three focused on New York City's first responders will air, starting at 9 p.m., 9:30 p.m. and 10 p.m. On September 11, Great Performances presents a very special live broadcast from the Metropolitan Opera House; the commemorative concert will be held the first there since March 2020.
Frontline: In the Shadow of 9/11
Tuesday, August 10, 9 p.m.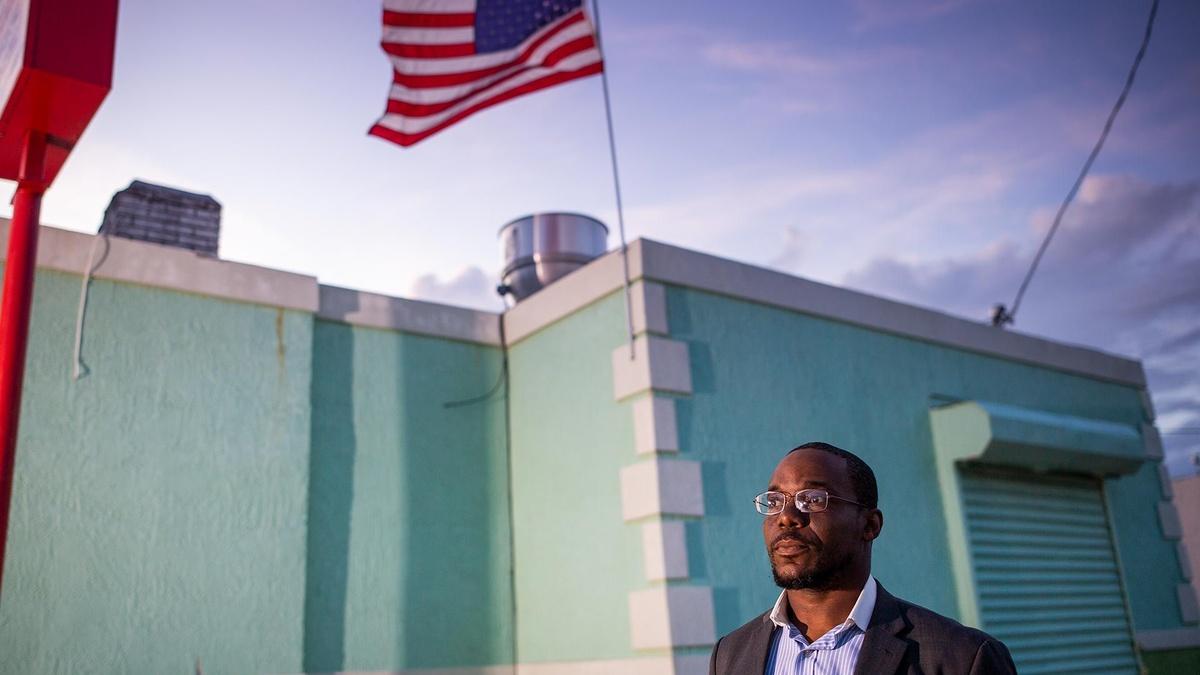 A searing tale of injustice set in the aftermath of the September 11 attacks, this investigative documentary tells the story of the so-called "Liberty City Seven" – a group of young Black men accused of assisting Al Qaeda in a plot to blow up buildings within the United States. Although these young men had no weapons and never communicated with Al Qaeda, five of them were convicted at the third federal trial, after two mistrials.
In an article for The Intercept, journalist Trevor Aaronson delves into FBI investigations of domestic terrorism, including the Liberty City Seven, the Herald Square bombers of NYC, and more. The U.S. government has prosecuted more than 800 people for terrorism since the 9/11 attacks, and more than 400 were released by 2017.
Terrorism is a frequent topic on Frontline; see the program's reporting on terrorism around the world, from domestic terror in the U.S. to ISIS, Al Qaeda, and far-right hate groups on Frontline.org.
Generation 9/11
Tuesday, August 31, 9 p.m.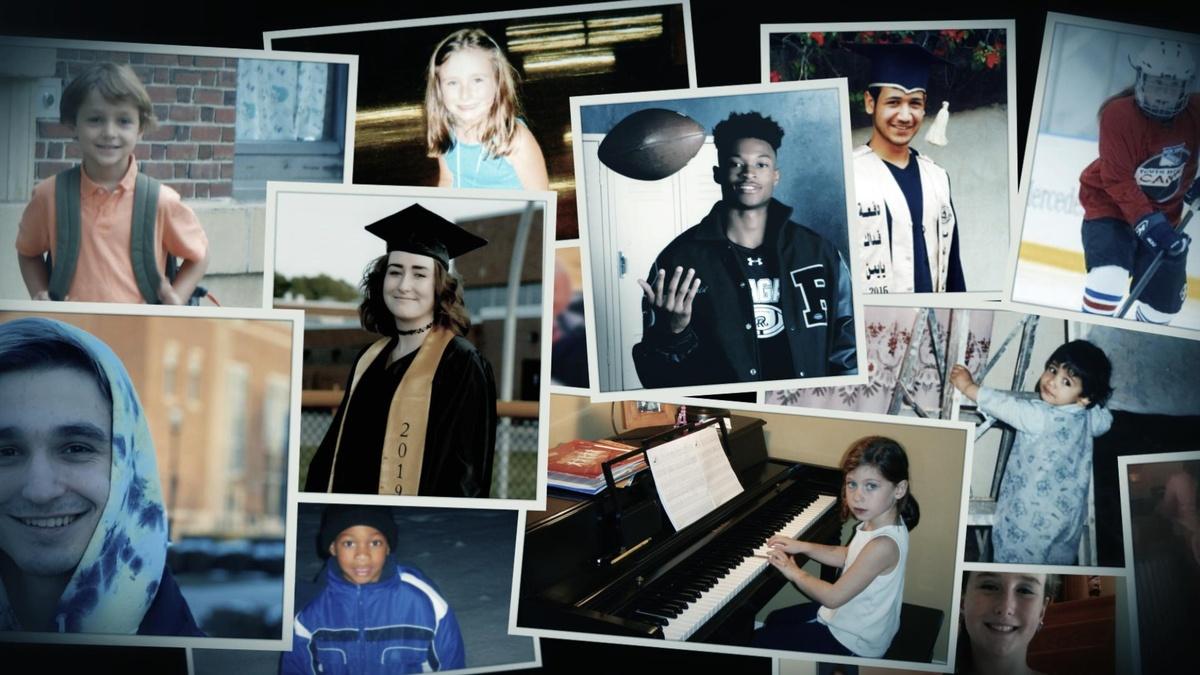 PBS presents a look at the lives of young people who were not yet born when their fathers perished in the attacks on the Twin Towers in New York City – including childhood milestones and how they learned of their parent's death. Bill Gardner, who commissioned the film for PBS, says, "The world, not just America, was forever changed as a result of 9/11 and its aftermath, and we wanted to explore that ongoing, global impact in a very direct, personal way. The lives of these young people and their families have been shaped by 9/11 in a variety of intimate ways, and their openness to sharing their lives allows us to thoughtfully explore the nuances of the 20 eventful years since that unforgettable day."
Watch Generation 9/11 now.
Frontline: America After 9/11
Tuesday, September 7, 9 p.m.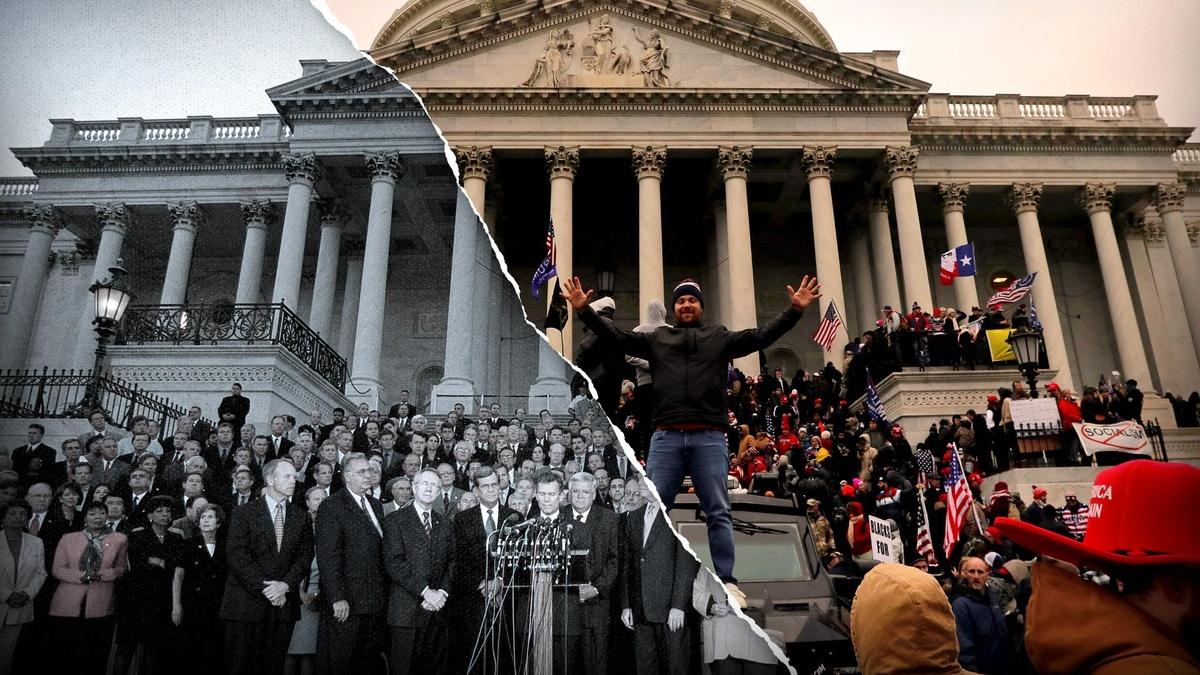 The award-winning
Frontline
series investigates how America's response to 9/11 reshaped our world and our democracy. From wars in Afghanistan and Iraq to torture, secret prisons, domestic surveillance, and covert operations, the film reveals the secret history of two decades defined by what happened on that fateful Tuesday in September 2001. The 9/11 attacks ushered in an era of fear, mistrust, and division in America through four presidencies, wars abroad, and ultimately insurrection at home. See more on
Frontline.
NYC DDC 9/11
Friday, September 10, 9 p.m.
Within days of 9/11, the NYC Department of Design and Construction (NYC DDC) was tasked with clearing 1.8 million tons of debris from Ground Zero in Lower Manhattan. Twenty years later, employees who still work for this relatively unknown agency tell their story in the documentary NYC DDC 9/11. The sights, smells, and demands of the job still haunt them. Their success in getting it done and bringing back their city remains their greatest achievement.
Typically the NYC DDC helps construct new or renovated civic structures such as firehouses, libraries, police precincts, courthouses and senior centers, and also maintains infrastructure such as sidewalks, streets, water mains and sewers. Learn more about the city agency and see its current job listings on the NYC DDC web page.
Watch NYC DDC 9/11 now on THIRTEEN Specials.
Chief: The Heroic Story of Bill Feehan
Friday, September 10, 9:30 p.m.


This heartbreaking film tells the story of the beloved FDNY Fire Chief who died at his command station on 9/11 when the south tower of the World Trade Center collapsed. The son of a firefighter and the father of another, it was said that he knew the location of every fire hydrant in New York City. Feehan joined the FDNY in 1959 as a member of Ladder Company 3. When he was named acting commissioner in 1991, he become the first person to have held every possible position in the FDNY.
William Feehan's obituary page includes obituaries written for him in The New York Times and The Journal News.
His name appears as William M. Feehan on Panel S-18 of the National September 11 Memorial's South Pool, along with those of other first responders.
9/11's Unsettled Dust
Friday, September 10, 10 p.m.


The gravest attack on American soil was also an unprecedented environmental disaster. This 2021 documentary examines the the massive environmental and public health crisis caused by the attack – and the government's failure to respond to it. It is the story of the deadly illnesses that resulted, and the epic battle fought by 9/11 responders to pass the James Zadroga Health and Compensation Act, twice.
PBS NewsHour Special 9/11 Program
Saturday, September 11, 6 p.m.
PBS NewsHour Weekend's special 9​/1​1 program hosted by Hari Sreenivasan will feature coverage of the day's ceremonies and the stories of first responders who narrowly survived. Also, a look at the Arab American community in Michigan, and how the 9​/1​1 tragedy and subsequent domestic discrimination served as a catalyst for the community to organize.
Great Performances – Verdi's Requiem: The Met Remembers 9/11
Saturday, September 11 8-9:35 p.m.
The Metropolitan Opera of New York City presents a special performance of Verdi's Requiem to commemorate the 20th anniversary of the September 11 attacks. In a special live broadcast event hosted by American Ballet Theatre principal dancer Misty Copeland, music director Yannick Nézet-Séguin conducts the performance featuring the Met orchestra and chorus with soloists Ailyn Pérez, Michelle DeYoung (newly announced), Matthew Polenzani and Eric Owens. (Elīna Garanča will not appear as previously announced). This marks the first performance inside the Metropolitan Opera House since March 2020, when the pandemic began.
World-renowned ballerina Misty Copeland will host from nearby the site of the 9/11 Memorial & Museum. The special will include footage from the archives of the museum as well as New York City's Tribute in Light, a commemorative public art installation featuring two beams of light that reach up to four miles into the sky, echoing the shape and orientation of the Twin Towers, every year from dusk to dawn on the night of September 11.
The production will stream on Great Performances and PBS and THIRTEEN apps beginning the night of broadcast and for two weeks.
9/11 Documentaries on ALL ARTS
The WNET Group's ALL ARTS channel (allarts.org; for broadcasts, see how to watch) will air four 9/11 broadcast specials between 8 p.m. and 11 p.m. on Friday, September 10.
The films include Rescue, Recover & Healing (Friday, September 10, 8 p.m.); America in Healing at the Riverside Church (Friday, September 10, 8:30 p.m.); Snohetta at Ground Zero (Friday, September 10, 10 p.m.); and In Our City: New Yorkers Remember September 11th (Friday, September 10, 11 p.m.).
On site at the 9/11 Memorial & Museum in NYC
For information on the 20th anniversary commemoration led by the 9/11 Memorial and Museum in New York City, including how family members of those lost can attend, see its official site, which plans to share the latest ceremony plans, including any COVID-19 related regulations, on August 27.
The 9/11 Memorial and Museum offers an online memorial guide to show where the names of those who perished are found on the north and south memorial pools outdoors.
---
See more films and segments related to 9/11 investigations, memorials and aftermath on our Remembering 9/11 page.